How to Create Channel on YouTube
August 28, 2020

How to Get More Views on Instagram
March 27, 2023
How to Get More Views on Instagram Stories
Businesses increasingly recognize the value of Instagram Stories in connecting with their audience more engagingly and dynamically. Unlike regular Instagram posts, Stories are available for only 24 hours, which creates a sense of urgency and prompts users to view and engage with the content before it disappears. Stories' creative tools and features, like polls, questions, and quizzes, allow companies to interact with their audience and gather feedback. Furthermore, Stories provide a platform for showcasing a business's brand, products, and behind-the-scenes content more informally and authentically.
Through effective utilization of Instagram Stories, businesses can increase their reach and foster stronger relationships with their audience. An important question arises: "How can you get more Instagram Story views?" You've come to the best place! Today, we'll examine 11 perfect steps to increase the number of Stories views you receive. Let's go!
11 Best Steps to Get More Instagram Story Views
Find the Optimal Number
To increase the number of Instagram Story views, finding the optimal number of daily posts is essential. This is because finding the right balance between enough content to stay relevant and not overloading your audience with too many posts is crucial. If you post enough, your audience may gain interest, but if you post too much, they may feel overwhelmed and choose to unfollow your account. By experimenting with different frequencies of posting, businesses can identify the ideal amount that resonates with their audience and boosts engagement. This can result in higher engagement rates and more views on each Story.
Share High-Quality Stories
Posting high-quality Stories is essential for getting more Instagram Story views as it grabs your audience's attention and encourages them to engage with your content. Sharing well-made stories can give your brand a professional and trustworthy image, helping to build a loyal following and drive higher engagement rates. Besides, by including visually appealing elements in your Stories, like bright colors, captivating graphics, and unique filters, you can stand out from the competition and attract more viewers. As people interact with your content by viewing, sharing, and commenting, the Instagram algorithm recognizes your content as valuable and relevant, increasing your visibility and reach. So, sharing high-quality Stories is crucial for establishing a solid presence on the platform, increasing engagement, and getting more Instagram Story views.
Highlight The Most-Viewed Stories
Highlighting the most-viewed Stories can be beneficial to increase Instagram Story views. This allows users who missed the original 24-hour window to access the content. By showcasing your best and most engaging Stories, you make them readily available for your audience to view anytime. This can increase the likelihood of viewers sharing your content with others, expanding your reach. Moreover, highlighting top-performing Stories can enhance your brand's image and establish it as a trustworthy and valuable source on Instagram.
Use Engaging Stickers (Polls, Emoji Slider, or Quzies)
Interactive stickers, such as polls or quizzes, can significantly boost Instagram story views as they motivate audience involvement and interaction. By integrating these participatory elements, businesses can capture their followers' attention and encourage them to engage with the content. This sends a positive signal to Instagram's algorithm that the content is relevant and valuable. Engaging stickers can also provide valuable insights into audience preferences and behaviors, enabling businesses to better fine-tune their content to suit their audience's interests.
Post At Peak Times
Peak times are the times of day when your audience is most active on Instagram. By posting during these times, you can increase the chances that your content will appear at the top of your followers' feeds. This leads to higher engagement rates, increased visibility, and more Instagram Story views. It would be best to experiment with different posting times to find the best times to post for your audience and industry, as peak times can vary.
You can see peak times for your Instagram account by using Instagram Insights. The tool provides data on your account's performance, such as demographics or engagement rates. It also includes information on when your followers are most active on the platform. So, you can identify the peak times for your specific audience and adjust your posting schedule accordingly to increase visibility and engagement.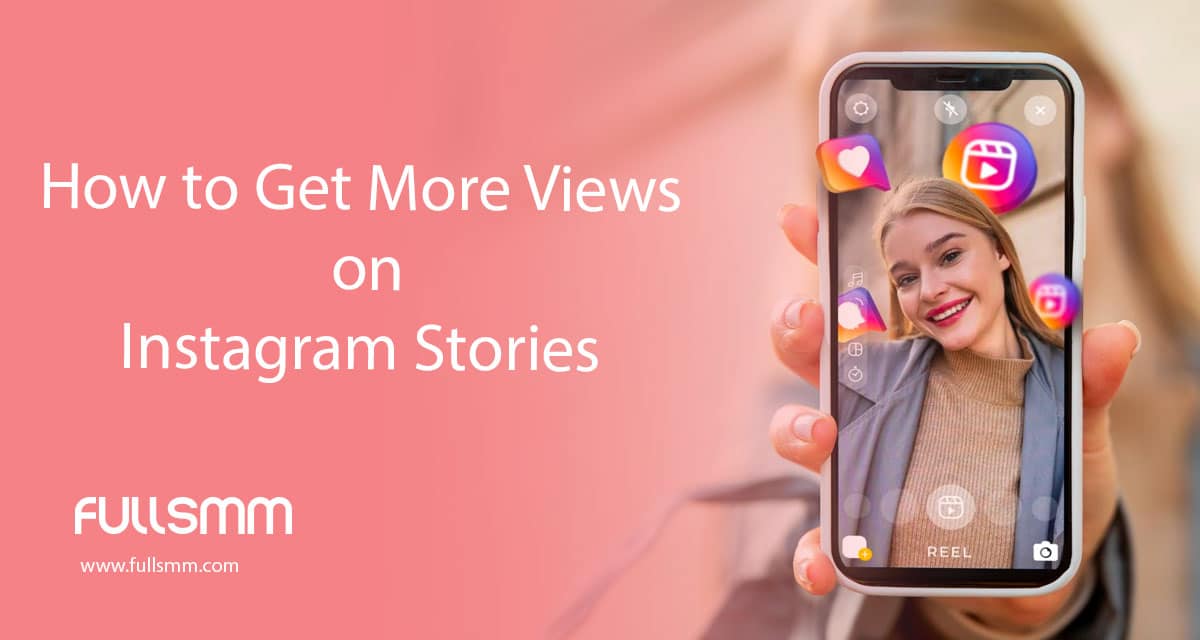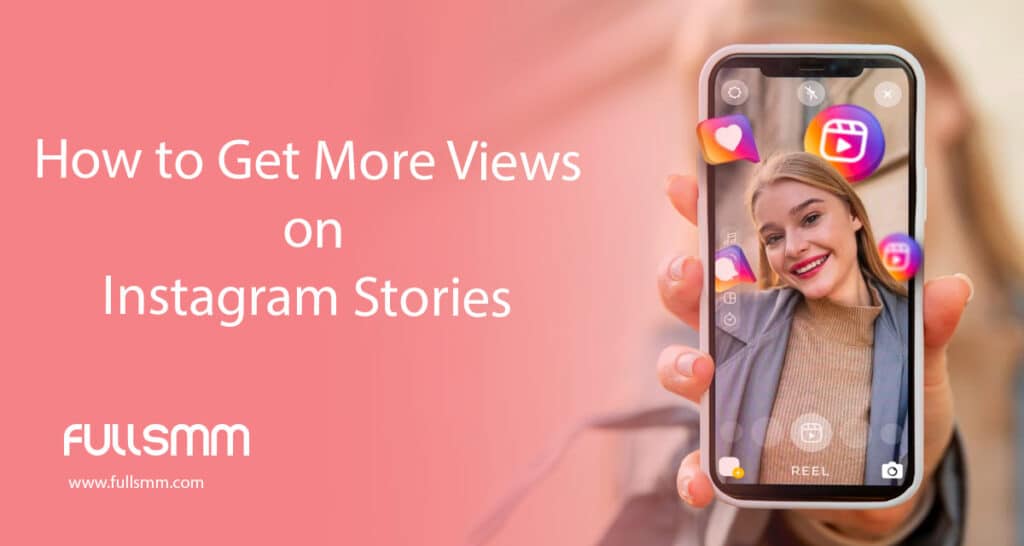 Share One More Story Before Sleeping
Sharing one more Story before sleeping can increase your Instagram Story views by capturing the attention of audiences who may have missed earlier content during the day. Many people check their social media accounts before bed, so posting a Story at night increases the chances of it being seen. Besides, posting a Story before sleeping creates a sense of consistency in posting, which can improve engagement rates and maintain followers' interest. It's important to note that the timing of Instagram Story posts may vary based on the audience's demographics and time zones. Therefore, experimenting with different posting schedules can help determine the optimal posting time for a specific audience.
Use Hashtags
On Instagram, you can use up to 30 hashtags in a feed post. However, regarding Stories, you can only use ten hashtags per frame. Adding relevant hashtags to your Instagram Stories can expand the reach of your content and help you engage with a larger audience. Using hashtags relevant to your content or target audience can help you connect with people interested in those topics. This can result in more Instagram Story views, likes, and followers for your account. Hashtags can also help you become a part of conversations on Instagram. You will be able to achieve more engagement and growth for your account.
Repost Your Followers' Stories
Sharing your followers' Stories on your Instagram account can help you get more views on your Stories. By sharing their content, you show that you value and appreciate your audience and encourage them to create more content. This can attract new followers who are interested in your brand or product. Moreover, when you repost someone's Story, they may share your content with their followers, increasing your visibility and reach. Reposting your followers' Stories can create a sense of community and loyalty, so you can make more engagement and receive more Instagram Story views.
Use Location Tags
If you add a location tag to your Instagram story, it may show up in the location's Story. This means anyone who views the Story for that location may see your content, even if they don't follow you. This could result in new followers and more engagement. Using location tags can also help you connect with others who share similar interests or are in the same industry. As your Instagram Story views increase, you can discover new opportunities for partnerships and collaborations.
Suppose you own a coffee shop in Seattle and wish to promote it on Instagram. You can take a photo of your coffee shop and add a location tag to your Story with the city's name. By doing this, your Story may appear in the Pike Place Market location's Story, which can be seen by anyone who is browsing that location's Story.
Reply To Messages
To build connections and increase the number of Instagram Story views, responding to every reply you receive is crucial. By doing so, you encourage your audience to interact with your content more and increase the chances of them sending more replies in the future. Responding to messages shows that you value your audience and their input. This, in return, can lead to stronger connections and more loyal followers. Moreover, when your audience sees that you actively engage with them, they are more likely to continue engaging with your content in the future.
Use Swip-Up Features
Using the swipe-up feature, you can give your audience easy access to external content, encouraging them to stay engaged with your Story. This can lead to more Instagram Story views and engagement, improving your overall visibility on the platform. Furthermore, adding links to your Story can direct traffic to your website or product page so that you can quickly get the potential for sales or conversions. Keep in mind, however, that only accounts with over 10,000 followers or verified accounts have access to this feature.
Related articles:
FAQs About Getting More Views on Instagram Stories
What is the recommended number of daily Stories to maximize my Instagram Story views and increase engagement?
Post on Instagram Stories at least once daily to enhance your visibility and engagement rates. Nevertheless, if you have the capacity and resources, you can increase your posting frequency to multiple times a day or several times every week.
Can I use emoji sliders on my Stories to increase the number of views on Instagram?
Emoji sliders in Instagram Stories enable the audience to rate content using a sliding scale with different emojis. Engagement with this feature signals the algorithm that the content is valuable and relevant. So, our answer is yes. It would help if you used emoji sliders.
Is it possible to increase my Instagram Story views by using the swipe-up feature? 
By including a link in your Story, your viewers can access additional content that may interest them, leading to higher engagement and more views. It's essential to keep in mind that the swipe-up feature is only accessible for accounts with 10,000 followers or more and verified accounts.
Can sharing user-generated content on my Stories help me get more views?
Reposting UGC on your Instagram Stories can help you gain more views. This is because when you share someone's content, they may reshare it with their followers, which can expand your reach. Furthermore, user-generated content often comes across as more authentic and relatable to your audience, which can result in more engagement and, as a result, more views.
Our Final Words
Getting more Instagram Story views can be achieved through various strategies. Consistency, creativity, and engagement are vital to increasing your visibility on the platform. Utilizing features like hashtags, location tags, user-generated content, and call-to-actions can help attract new followers and keep your existing audience engaged. You can continuously improve your content and grow your Instagram presence by analyzing your metrics and adapting your approach. Remember to stay authentic, showcase your unique personality and provide value to your audience to foster long-lasting relationships. To succeed, test your strategies, analyze the results, and repeat what worked to increase your Story views!

Hi I'm Eira Harring. As an English language and literature graduate, I have been a content writer for a long time. Afterward, while writing content for the digital marketing, my interest in this sector and social media issues increased. I have been writing content on social media topics for about 5 years. It is a pleasure to share my knowledge in this field through FullSMM.com by following current trends and news.