How to Get More Views on Twitter
March 27, 2023

How to Get More Likes On Instagram
March 30, 2023
We don't even need to mention the importance of YouTube. The platform is number one in online video consumption and content creation. YouTube has more than 2.6 billion active users monthly and over 1 billion hours of video watched daily. The competition is also so strong. As a channel owner on the platform, you need to stand out from the crowd. To do so, you should boost your channel visibility.
At this point, one of the best methods you can use is to increase your YouTube views. However, you may need help figuring out where to start. Don't worry; we'll list 14 simple but effective methods to get more views on the platform.
14 Simple Ways to Get More YouTube Views
Focus On Your Niche
By specializing in a particular topic on YouTube, you can attract a specific group of viewers who are interested in that subject. These viewers are more likely to watch your videos consistently and engage with your content, which can help boost your video's performance on the platform. To focus on your niche, first, identify what topics you are knowledgeable about. Next, research your target audience and determine what kind of content they are looking for and what problems they need help solving. Creating unique, informative, and engaging content that addresses these needs can encourage viewers to share your videos with others. So the number of YouTube views will increase more than you expect.
Focus on a Good Intro
The introduction of your video is of utmost importance. Viewers decide quickly, within the first 30 seconds, whether to continue watching it or leave it and move on to something else. To keep viewers engaged and prevent them from abandoning your video, it's crucial to have a solid and effective video intro. Avoid using a generic introduction that introduces yourself and the video topic; instead, jump right into the main content to deliver what the viewers came for.
Follow Trending Topics
Creating videos on popular and trending topics can attract viewers searching for information on those subjects. By providing relevant and valuable content, you can increase your visibility on YouTube and attract more subscribers to your channel. Keep an eye on YouTube's homepage and trending page to find trending topics. Look for videos and channels generating a lot of YouTube views and engagement, and see if you can create similar content with a unique twist. You can also use keyword research tools and social media platforms to find out what topics are popular among your target audience and create videos.
Note: When making videos about trending topics, it's important to be timely and relevant. Produce content that is current and up-to-date.
Thsi article may interets you : How the YouTube Algorithm Works?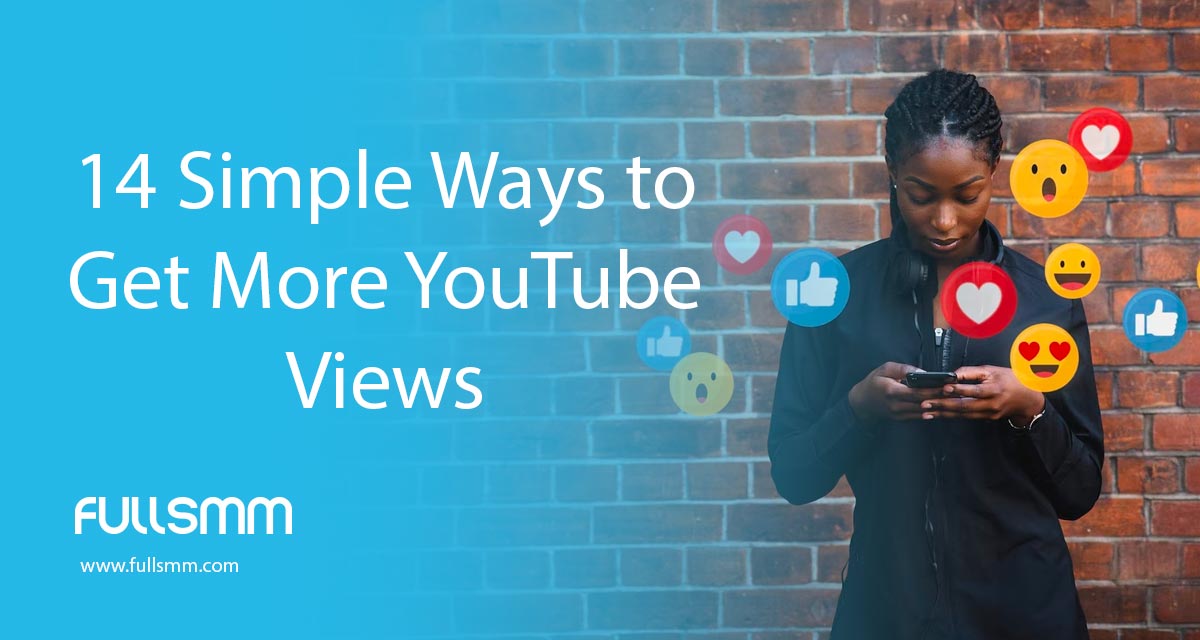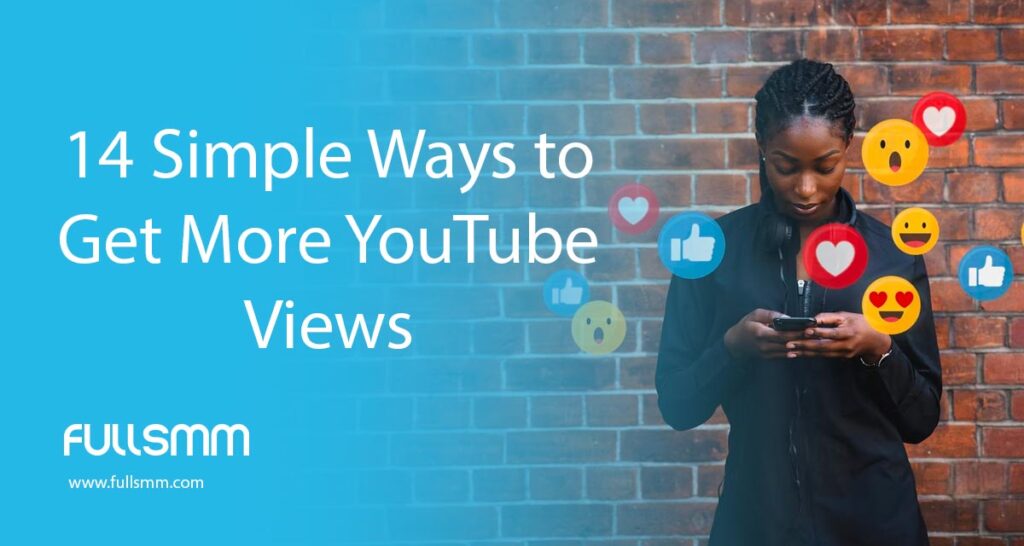 Encourage Your Viewers To Subscribe
Encouraging your viewers on the platform to subscribe to your channel allows you to get more YouTube views in the long run. By subscribing to your channel, viewers are interested in watching more of your future videos. This indicates they are more inclined to watch and share your new videos with their network. In this case, asking for subscriptions at the start and end of every video is the most effective method.
Write Attractive Video Titles
The title is the first thing potential viewers see, and it can make or break their decision to click on your video. To optimize your video titles, it's essential to use concise and captivating language that accurately represents the content of your video. Using relevant keywords in your title can also improve your search ranking. Besides, relevant keywords help your videos appear in search results for viewers who are interested in your topic. By crafting optimized video titles, you can entice viewers to click on your videos and increase your chances of getting more YouTube views on your channel.
Use YouTube Cards
YouTube cards are little boxes that appear during a video, giving viewers extra information or clickable links to other relevant content. These boxes can promote more of your videos, direct viewers to social media accounts, or encourage them to subscribe to your channel. All these allow you to increase the number of subscribers, comments, and views on the platform.
Share Your Videos on Other Social Media Accounts
One of the easiest ways to increase your YouTube views is to share your video on your Instagram, Facebook, or TikTok. When you share your video on other platforms, you expose them to a wider range of people who may not know your YouTube channel. You can reach potential subscribers who may be interested in your videos. The more subscribers you have on the platform, the more views you can get.
Use End Screens
End screens are a special feature you can customize to show up at the end of your video on YouTube. They give you a chance to promote your other videos and your channel and get more YouTube views. End screens are especially useful because they appear when your viewers decide to watch more of your content. By using end screens, you can encourage your viewers to watch more of your videos and explore your channel further.
Create YouTube Playlists
Creating YouTube playlists that group your videos according to specific themes or topics can make it simpler for your viewers to discover and watch your content. Moreover, by highlighting the autoplay feature, which automatically plays the next video in a playlist once the current video ends, your viewers can easily watch multiple videos without interruption. This can stimulate their interest in your content, leading them to watch more of your videos and, consequently, increasing the number of YouTube views on your channel.
Use A Watermark At The End Of Your Videos
A watermark is a small video image or logo to promote your brand and encourage viewers to subscribe to your channel. Viewers who see your watermark are more likely to remember your channel and return for more of your content in the future. Besides, you can build up your subscriber base by using a watermark that prompts viewers to subscribe. This, in return, leads to more YouTube views as subscribers are more likely to watch and share your videos.
Use Creative Thumbnail Images on Your Videos
Crafting custom thumbnails is a straightforward and practical approach to boosting your YouTube channel's visibility. Your video's title and thumbnail act as a duo to grab a viewer's attention, making them curious enough to click on your video. By default, YouTube selects random screenshots from your video. It uses them as a thumbnail, which can be an unflattering or blurry image that doesn't convey your video's content effectively. Custom thumbnails allow you to make your videos look more attractive and professional, making it easier for viewers to identify and recognize your channel.
Share "How To" Videos
Sharing "How To" videos is another perfect strategy to drive more YouTube views to your channel. Such videos that offer a well-structured, succinct explanation with step-by-step instructions can significantly boost your chances of attracting viewers seeking answers to specific problems. Providing a clear and practical solution to a common issue can prove immensely valuable to your viewers. By consistently delivering practical value to your viewers, you can foster a loyal base of subscribers and widen your reach to attract new viewers. However, in a highly saturated market of "How-To" videos, it's critical to create exceptional content that is not only informative but also engaging and memorable to keep your audience captivated and loyal. All these allow you to get more YouTube views.
Share Versus Videos
Versus videos are content that compares similar things, such as products or ideas, and highlight their differences. These videos are popular because they provide helpful information to viewers looking to make informed decisions. By creating videos that are relevant to your niche, you can attract interested viewers and generate engagement in the comments section. This can increase your channel's visibility, attract new viewers, and connect with your audience. Sharing versus videos can be an effective way to grow your channel and share more YouTube views.
Optimize Your YouTube SEO Strategy
To improve your YouTube video's visibility, it's essential to understand how YouTube SEO works and the ranking signals that YouTube uses to organize its search results. Like any other search engine, YouTube relies on various ranking factors to determine which videos to show its users. One of the primary elements of YouTube SEO is selecting the right keywords to optimize your videos. Ranking your videos and getting more YouTube views is challenging without target keywords. Therefore, it's crucial to brainstorm a list of topics you want to cover and type them into the YouTube search bar. After finding the relevant keywords, you can use them in your video titles, descriptions, and tags.
Related articles:
FAQs About Getting More Views On YouTube
Should I promote my videos on social media to get more YouTube views? 
Promoting your YouTube videos on Instagram or Facebook can get more views. It presents an excellent opportunity to interact with your current followers and foster their interest in your content. It also inspires them to view and spread your videos to their networks.
What is the ideal number of views on YouTube?
Unfortunately, we don't have an exact answer to this question. It can depend on various things, from the niche you focus on to the viewers you want to reach. For instance, some topics can attract a smaller potential audience but a highly engaged audience.
Are titles and descriptions essential to increase your YouTube views? 
Yes, descriptions and titles of your videos play a crucial role in increasing the number of views you get. Titles and descriptions provide a glimpse into the content of your video, giving viewers an idea of what to expect. This information can impact their decision to click and watch your video.
Do I need to optimize my YouTube videos for search engines to get more views on the platform?
Including relevant keywords in your video title and descriptions is highly recommended, as it can help people find your video more easily when searching for related topics.
What is the ideal length for a YouTube video to increase the number of views I get?
There is no specific video length that can guarantee more YouTube views. The length of your video should vary based on the topic and the preference of your followers. Some viewers prefer shorter videos that are easy to watch, while others prefer longer, more detailed content. The key is to stay focused on your topic and avoid making your video longer than necessary. 
Our Final Thoughts on Getting More Views On YouTube
Increasing the number of views on YouTube is vital in showing your content to a large audience. However, it may be challenging if you don'tneed help knowing where to start. That's why we wanted to provide 14 easy steps in today's guide. Writing creative video titles, definitions, and thumbnail images on your videos helps you gain more views on YouTube. You can also create playlists and use YouTube cards and end screens to increase the number of views you receive. But keep in mind that whatever you do, uploading high-quality and engaging videos is crucial to get more YouTube views. Be patient and consistent, and you will see results.

Hi I'm Eira Harring. As an English language and literature graduate, I have been a content writer for a long time. Afterward, while writing content for the digital marketing, my interest in this sector and social media issues increased. I have been writing content on social media topics for about 5 years. It is a pleasure to share my knowledge in this field through FullSMM.com by following current trends and news.