How to Get More Likes on Facebook
April 3, 2023

How to Get More Comments on TikTok
April 14, 2023
Facebook is the world's most widely used social media platform, with over 2 billion monthly active users. On average, users spend an hour a day scrolling through the site, presenting an opportunity for content creators to capture their attention. However, standing out can be difficult, with so many posts vying for attention. Besides, Facebook uses an algorithm that ranks posts, meaning that only a select few appear in a user's newsfeed. Therefore, optimizing your content and strategy to increase your Facebook views and engagement is crucial.
Even though boosting your visibility on Facebook may seem daunting, there are ways to increase your views. You can increase your views by using effective strategies such as using relevant keywords and attracting the attention of a specific audience. In today's article, we'll focus on 19 perfect steps. If you're ready, let's dive in!
19 Simple But Effective Stages to Get More Facebook Views
Tag Your Friends or Relevant Accounts
When you tag someone, they receive a notification and may share the video with their followers. It's essential to keep the tags relevant, such as tagging people featured in the video or relevant to the content. Avoid using irrelevant or excessive tags, as this can be considered spam and may result in your video being removed. Using relevant tags can help expand the reach of your video and increase engagement on your Facebook page.
Optimize The Thumbnail of Your Videos
To increase the number of Facebook views, it's crucial to catch users' attention and encourage them to click on the video. This can be done by choosing an eye-catching thumbnail that accurately represents the content of the video while also eliciting emotions like surprise, delight, or wonder. Using attractive colors and layouts can also make the video more noticeable as users scroll through their feeds. Besides, text overlays should be easily read and quickly skimmed over as users process the image. By following these tips, you can improve the chances of viewing your video and engaging with a larger audience on Facebook.
Share Your Content When Your Audience is Most Active
It's essential to share your content when your audience is most active since it significantly increases the chances of being noticed and interacted with by a larger group. If your content appears at the top of their newsfeed, it will likely receive Facebook views, comments, likes, and shares. This can improve its visibility and reach on Facebook. Since Facebook's algorithm favors content that generates engagement and interaction, it's even more crucial to post at the right time. Besides, if you share your content at the optimal time, you can maximize your posts' organic reach without spending money on promotion.
You can learn the best time to capture your audience to share your content in our blog post : Best Time to Post on Facebook
Promote Your Facebook Profile On Other Social Media Networks
Promoting your profile on other social media networks is essential to boost your Facebook views. Doing so can broaden your reach beyond your existing audience. When you promote your Facebook profile on other social media platforms, you can attract a larger audience and encourage them to follow you on Facebook. As a result, you can increase your Facebook followers and attract more traffic to your page. This leads to more engagement and views.
Besides, promoting your Facebook profile on other social media networks enables you to reach people who are not currently following you on Facebook. You can create shareable content on different platforms and link back to your Facebook profile to reach new audiences interested in your content. This will increase visibility and engagement and boost Facebook views on your posts.
Use an Effective Description
The description should include keywords associated with your video's subject matter and provide a concise and understandable overview of the video's content. Besides, the description should highlight the video's key takeaways and benefits that viewers can obtain from watching it. By presenting a clear and brief summary of the video's content, you can attract your intended audience's attention and motivate them to watch and engage with your content. This results in more Facebook views and higher engagement rates on your page.
Use Keywords to Boost Your Visibility
To boost your visibility and get more Facebook views, it's essential to use relevant keywords in your video's title, description, and tags. Incorporating keywords can make it easier for users to find your video when they search for related topics on the platform. Not only does this improve searchability, but it can also help Facebook's algorithm understand the content of your video. This increased visibility can lead to more engagement, such as likes, comments, and shares, boosting your reach and visibility on the platform.
Try to Attract The Attention of A Specific Audience
To get more Facebook views, attracting the attention of a specific audience on Facebook plays an important role. This is because it's crucial to personalize your content and understand your ideal audience, what they are looking for, and how you can value them. There is no one-size-fits-all approach to content marketing. Creating content that resonates with your audience is essential to driving interest and engagement. By tailoring your content to your specific audience's needs and interests, you can ensure that your posts are seen by the right people at the right time. You can increase your chances of getting more Facebook views and engagement. Remember, without a clear understanding of your target audience, your content may not reach the people who need or want it.
Share Shareable Posts
To create shareable content on Facebook, it's essential to understand what motivates users to share. Most content uploaded to the web goes unnoticed, but a few stories go viral. This is because they resonate with people and make them want to share with others. This increases the number of Facebook views and likes you receive. To create this content, focus on emotionally touching stories that validate your audience's opinions and align with their values. Your content should make your audience look good when they share it, so be sure to create something informative and share-worthy. With these tips, you can create content that stands out on Facebook and encourages people to hit that "share" button.
Share The Right Type of Video
To get more Facebook views, you must share the correct type of video content your audience is interested in. For instance, if your followers like informative content, then create videos that are also informative and add value to their lives. This helps establish trust and credibility with your audience and keeps them engaged with your content. Sharing relevant and interesting videos can lead to losing interest and followers. So always remember your audience preferences when creating and sharing videos on Facebook.
Include Short but Effective Titles
With more than two billion daily searches on Facebook, creating short and engaging titles can make your content more easily searchable and exciting. Adding titles when uploading videos lets you quickly and briefly explain the video's content. This increases the chances of it being seen by your target audience. The larger the target audience, the higher the number of Facebook views. Titles appear in Facebook search results and video links, making them the first thing people will see. To create compelling titles, make sure they are clear, short, and relevant, as Facebook clips titles after about 30 characters.
Be Clear
To increase the engagement of your social media posts and keep your audience engaged, it's essential to create content that is both relevant to your brand and topic. One way to achieve this is by using a story outline to guide your content creation process and highlight the main points you want to cover. It's also critical to ensure consistency and relevance by reading your posts several times before posting. This will help your audience follow your content flow and stay engaged till the end.
Focus on the First 5 Seconds of Your Videos
In today's fast-paced digital world, capturing your audience's attention within the first 5 seconds of your video content is crucial to get more Facebook views. With so much information competing for their attention, it's easy for users to scroll past your content if it doesn't instantly appeal to their curiosity. To ensure your content stands out, it's essential to understand your audience's preferences and create content that aligns with their interests. Doing so can increase engagement, retain viewers and create a lasting impact.
Participate in Facebook Groups
Participating in Facebook groups can be an effective way to boost your Facebook views. When you join groups that relate to your niche or content, you have the opportunity to connect with people who share your interests. This allows you to showcase your content to a targeted audience that is more likely to engage with it. Furthermore, groups typically have more activity and interaction than personal profiles or pages. This can help you increase your content's reach through likes, comments, and shares. By participating in discussions and engaging with other group members, you can also establish relationships and cultivate a community around your content. As a result, this can lead to an increase in your Facebook views and followers.
Reshare Your Best Posts and Remove Old Ones
By resharing your best posts, you can reintroduce them to your audience. Doing so can also reach new viewers who may have missed them the first time. Removing old posts that are no longer relevant or performing well can also help to improve your page's overall quality and increase engagement. This approach ensures that your page showcases your best content, making it more attractive to existing and potential followers.
Use Facebook Insights to Optimize Your Content
To get more Facebook views, it's essential to utilize Facebook Insights, a tool that provides detailed data and analytics on your content's performance. By analyzing this data, you can better understand your audience's engagement, reach, and demographics and make informed decisions about your content strategy. For instance, if your video content receives more engagement than your text posts, you can focus on creating more videos to increase engagement and reach.
Related articles: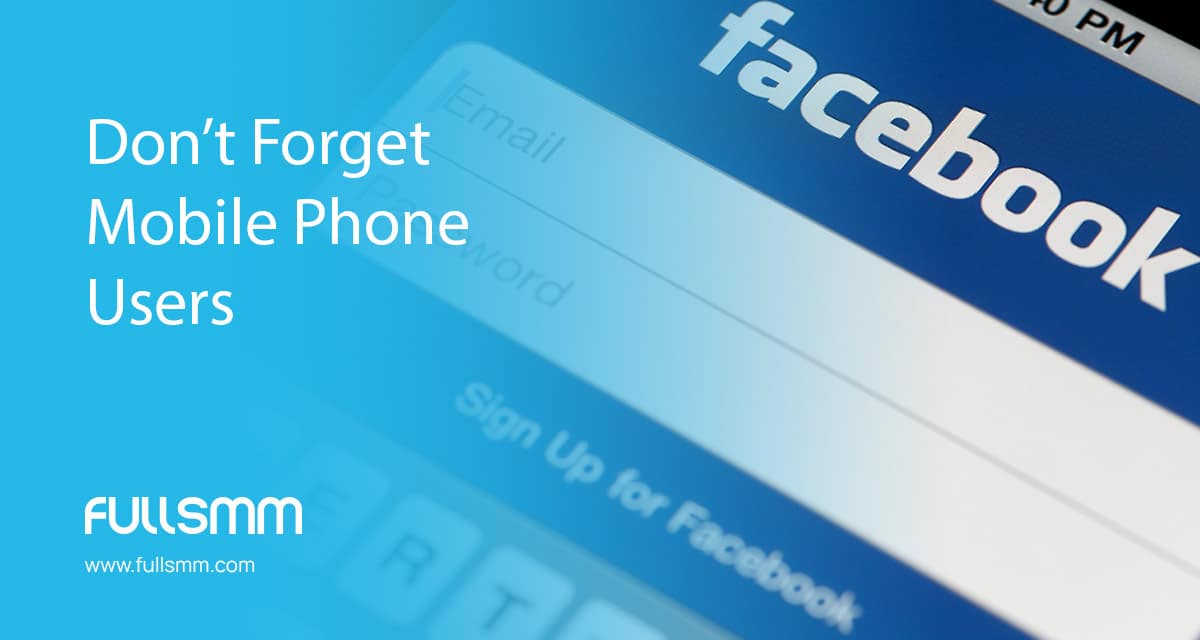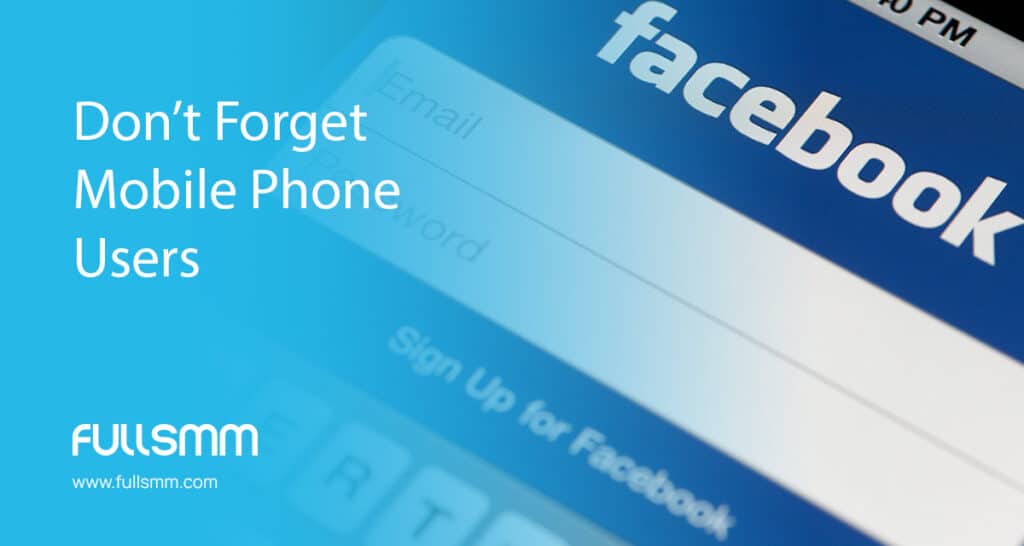 Don't Forget Mobile Phone Users
When you share content on Facebook, it's important to remember that many people use the platform on their mobile phones. If your content doesn't work well on mobile devices, it can create a bad user experience, and fewer people might see it. To reach a bigger audience and get more Facebook views, you should create videos that are easy to watch on mobile. Besides, ensure your content is easy to access on phones.
Using small texts or images in your videos on Facebook can negatively impact your viewership because they may be difficult to read or see on mobile devices. When your audience can't easily see or read your content, it can lead to a poor viewing experience. This causes them to lose interest or even skip your video entirely.
Use Facebook Lives
When you use Facebook Live to create videos, they have a better chance of being seen by more people. This is because Facebook prioritizes live videos in its system. This makes them more likely to appear at the top of people's news feeds. So you can reach a larger audience and get more Facebook views than you would with a pre-recorded video or regular post. Another advantage of Facebook Live is its affordable way of creating video content. You only need a smartphone, webcam, and internet connection. You don't need fancy equipment or software.
Use Facebook Ads
Facebook Ads are a potent tool that can significantly boost the number of views and engagement on your page. These ads have targeting capabilities that let you tailor your ad campaign to your specific audience. You can focus on Facebook views on your videos. This can help your content get more visibility and attract more people to your page. A significant advantage of Facebook Ads is the ability to select your target demographic based on age, location, interests, and behaviors. By targeting the right audience, you can ensure that your ad reaches people more likely to be interested in your content.
Be Flexible
The strategies that work well today may not yield the same results tomorrow, especially when generating Facebook views. Therefore, it's crucial to remain adaptable and flexible to changes in the social media landscape. To sustain long-term success, you need to be able to analyze your content's performance regularly and be willing to make necessary changes when required. In essence, you must remain proactive when assessing the success of your video content. Besides, it would be best if you were prepared to take new directions to stay one step ahead of the curve.
Our Final Thoughts on Getting More Views on Facebook
If you need help to get engagement on your Facebook posts, there are several strategies you can try. You can increase your views by using compelling descriptions, sharing the correct type of content, or attracting your audience's attention within the first five seconds. You can also share shareable content when your audience is most online to increase the number of views and boost your engagement. You don't have to implement all of them at once; you can start with implementing 4 or 5 and track your progress using Facebook Insights. Keep in mind that these strategies may take time to yield results. However, with a consistent effort, you can increase the number of Facebook views, shares, likes, and even followers.
FAQs About Getting More Views on Facebook
Should I be running Facebook Ads continuously or for a specific period to increase the number of Facebook views I receive?
It depends on your social media goals and, of course, your budget. If you have a specific event or promotion that you want to advertise, advertising in a particular period is okay. However, running ads continuously would be a better option if you want to grow your business and reach a wider audience.
Does the length of my Facebook video affect the views I receive?
es, definitely. Like other social media platforms, Facebook also has a fast-paced environment. That's why short videos on the platform receive more views and engagement than longer ones. Users would like to watch a brief and to-the-point video.
Is sharing my Facebook content on other social media platforms beneficial to increase my Facebook views?
Yes, definitely. By sharing your Facebook posts on Twitter or Instagram, you can reach a larger audience and engage with more people. However, each social media platform must have a different structure. Therefore, you should adjust your content before sharing it.
What are some effective strategies for getting more views on Facebook?
Participating in relevant Facebook groups, sharing the right type of content, or attracting the attention of a specific audience can be an effective way. You should also share your posts when your audience is most active and use keywords to boost your visibility on the platform.
Do I need to share my content at a specific time to increase my Facebook views?
Yes, you should post your content when your audience is primarily online. To understand the time, you can use Facebook Insights. So you can share your posts at peak hours. This can allow you to increase your engagement and views on Facebook.

Hi I'm Eira Harring. As an English language and literature graduate, I have been a content writer for a long time. Afterward, while writing content for the digital marketing, my interest in this sector and social media issues increased. I have been writing content on social media topics for about 5 years. It is a pleasure to share my knowledge in this field through FullSMM.com by following current trends and news.