How to Get More Comments on Twitter
April 14, 2023

How to Get More Subscribers on YouTube
April 24, 2023
Social media has become an inseparable part of our daily life activities and has changed how businesses interact with their potential audience. As one of the most popular social media platforms worldwide, Facebook allows companies to engage with their target audience and build a strong online presence. A vital factor in achieving a successful presence on Facebook has a substantial following. More Facebook followers increase your brand's visibility and strengthen your credibility and authority in your niche. In today's article, we will discuss some steps you can implement to increase your Facebook following and achieve your social media goals. From sharing enjoyable, informative content to joining a Facebook group, we'll list 13 effective but simple steps to increase your followers on the platform.
13 Simple but Effective Steps to Get More Facebook Followers
You can get more followers on Facebook by following the steps below.
Optimize Your Facebook Page
To attract more followers, it's essential to maintain consistency across all your social media profiles by using the same username. You should also consider adding your brand logo to your profile picture and selecting a cover photo that accurately reflects your brand. Besides, keeping your contact information and business hours up-to-date can help potential Facebook followers easily find and connect with your brand on the platform.
Share Enjoyable and Interesting Content
To gain more followers on Facebook, it's crucial to post content that is both enjoyable and interesting. People tend to engage with content that they find valuable and engaging. When your posts are uninteresting, people may lose interest in engaging with them, resulting in fewer people seeing your content. But, when you post exciting and engaging content, users are more likely to engage with it and share it with their own followers. This can help attract more Facebook followers to your page. Consistently posting high-quality content can help you establish a loyal following of people who appreciate what you provide. So they will engage with your posts in the future.
Try To Get Blue Tick
Getting your Facebook page authenticated can boost your number of followers by making your brand more trustworthy and credible. Facebook confirms that your page is genuine and that you represent your business or organization rightfully. This assures potential Facebook followers that they are engaging with the right account, not a fake one. Moreover, an authenticated page can increase your visibility on the platform. For instance, if you're running Facebook ads, an authenticated page may get a better ad ranking, leading to more people seeing and interacting with your content.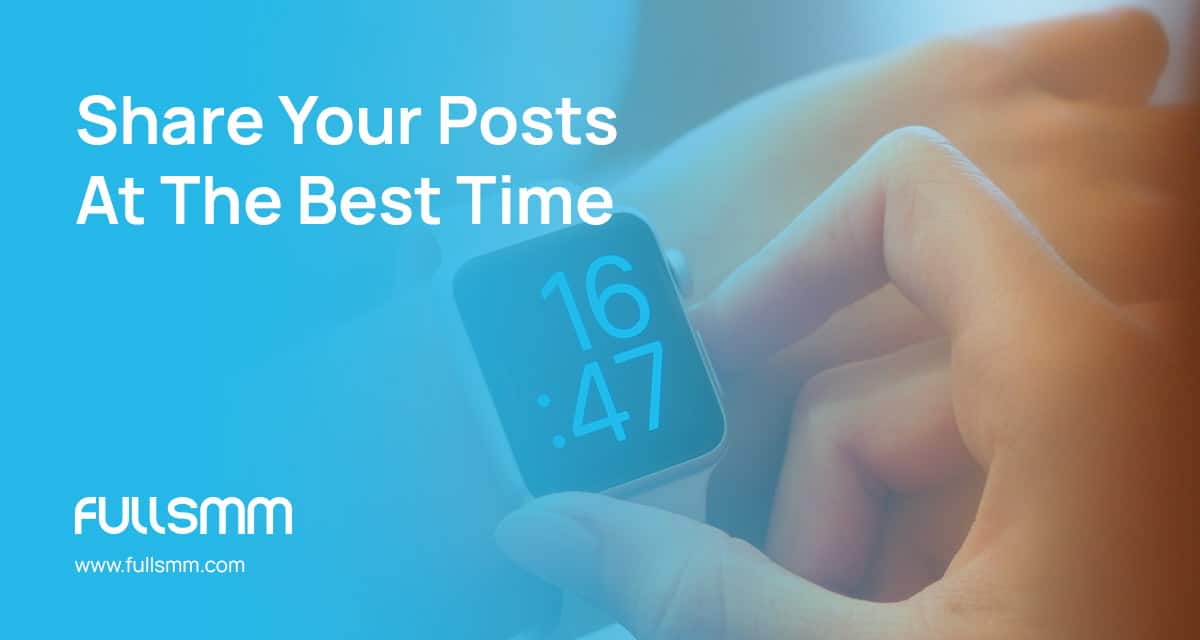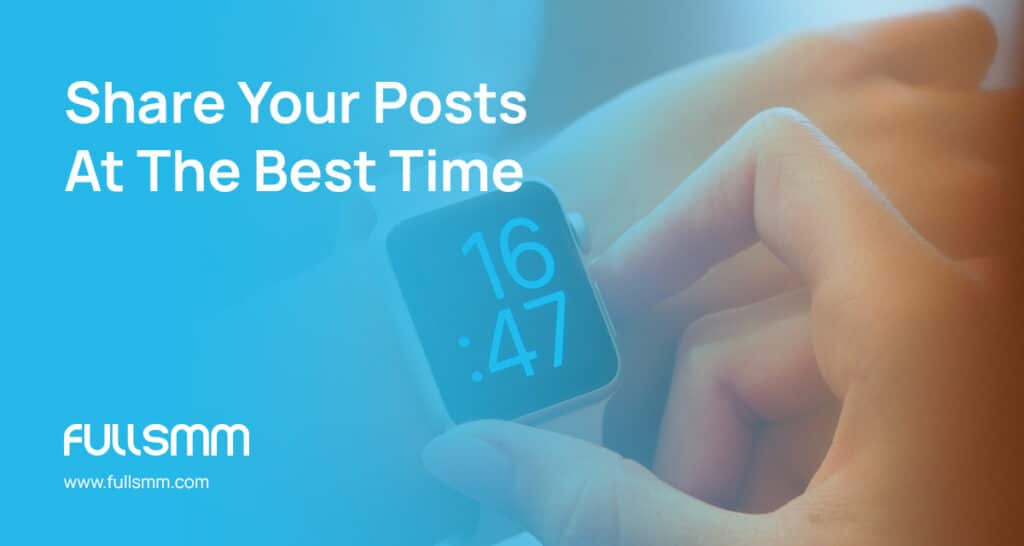 Share Your Posts At The Best Time
Sharing your posts at the right time is essential to gain more followers on Facebook. Doing so increases the chances of your content being seen by a wider audience. You can identify the optimal posting time by evaluating when your target audience is most active on the platform. This, in turn, can boost your visibility and attract more Facebook followers to your page. Posting your content strategically can also help prevent your posts from overshadowing other content in your followers' newsfeeds. Establishing a consistent posting schedule makes it easier for your followers to engage with your content regularly.
Create a Connection with Your Audience
It's crucial for your brand to interact with your Facebook followers on a regular basis to increase engagement and build loyalty. This means promptly responding to comments and direct messages to make your followers feel heard and valued. These interactions not only help to boost engagement but can also turn followers into loyal customers who will promote your brand to others. As a result, having loyal customers can turn them into unofficial influencers for your brand on the platform.
Participate in Facebook Group
To increase your Facebook followers, joining relevant Facebook groups can be beneficial as it allows you to connect with people who share similar interests. By actively engaging with members of these groups, you can position yourself as a knowledgeable and reputable source within your field. This may lead people to explore your Facebook page and follow you for more content. It's essential to select groups that align with your business or personal interests and engage with other members by responding to questions. You can also mention your Facebook page in group conversations and encourage members to follow you for more content.
Pin Your Facebook Account to Your Own Website
Pinning your Facebook account to your own website allows you to get more followers on Facebook. This is because it can help drive traffic from your website to your Facebook page. Making it easy for people to find and connect with you on social media can help you gain more Facebook followers. Social media icons and clear calls to action on your website, like "Connect With Us" or "Follow Us," allow you to increase your visibility. This strategy also encourages people to follow you. The more visible you are, the more likely people are to discover and engage with your content. This can lead to more followers over time.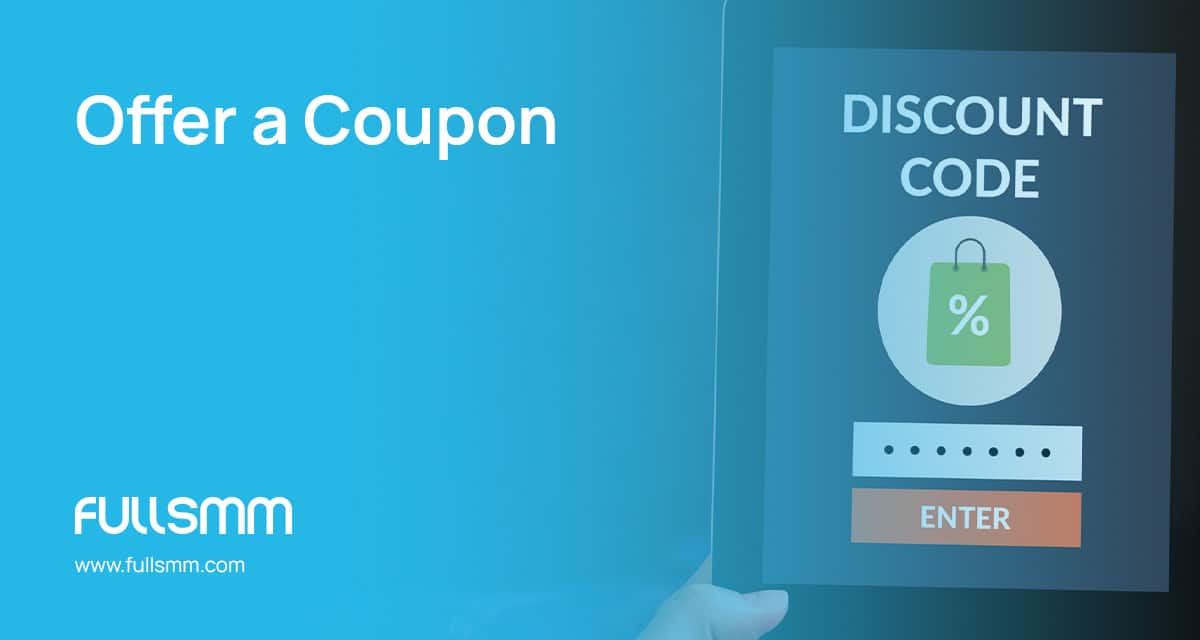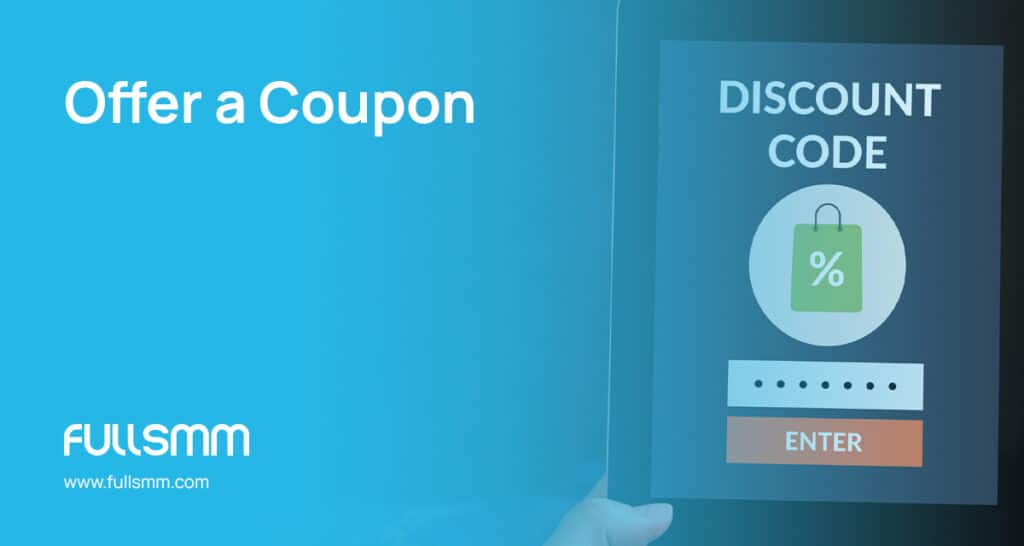 Offer a Coupon
Another way to attract more followers on Facebook is by incentivizing customers to like your page. A great way to do this is by offering a discount code at checkout or after a purchase is made. This not only encourages users to like your page but also rewards them for doing so. Additionally, you can offer discounts for leaving a Facebook review. This not only serves as social proof but can also lead to more Facebook followers. This is because others see that your business is reliable and trustworthy. By utilizing these tactics, you can increase the number of followers on your Facebook page and create a loyal community around your brand.
Make Your Content Original
Crafting unique and fresh content can make you stand out from the crowd on Facebook. This, in turn, enhances your chances of attracting more Facebook followers. When you produce informative, engaging, and valuable content that caters to your target audience's needs, you can create a devoted following that values your contributions. This approach can also enable you to build your brand identity and set you apart from your rivals. Furthermore, creating unique content allows you to demonstrate your industry know-how, highlight your distinctive outlook, and make your brand more memorable to your audience.
Don't Ignore Hashtags
Using relevant hashtags is a powerful way to increase your Facebook follower count by making your posts more discoverable to your target audience. By strategically including a mix of popular and niche hashtags, you can ensure that your content reaches the right people. So your content can gain the visibility it deserves. When choosing hashtags, it's important to use ones that are relevant to your business and the content of your post. On the other hand, you should avoid using too many, as this can come across as spammy. By consistently using relevant hashtags, you can attract more followers to your page who are interested in your niche and the value you provide through your content.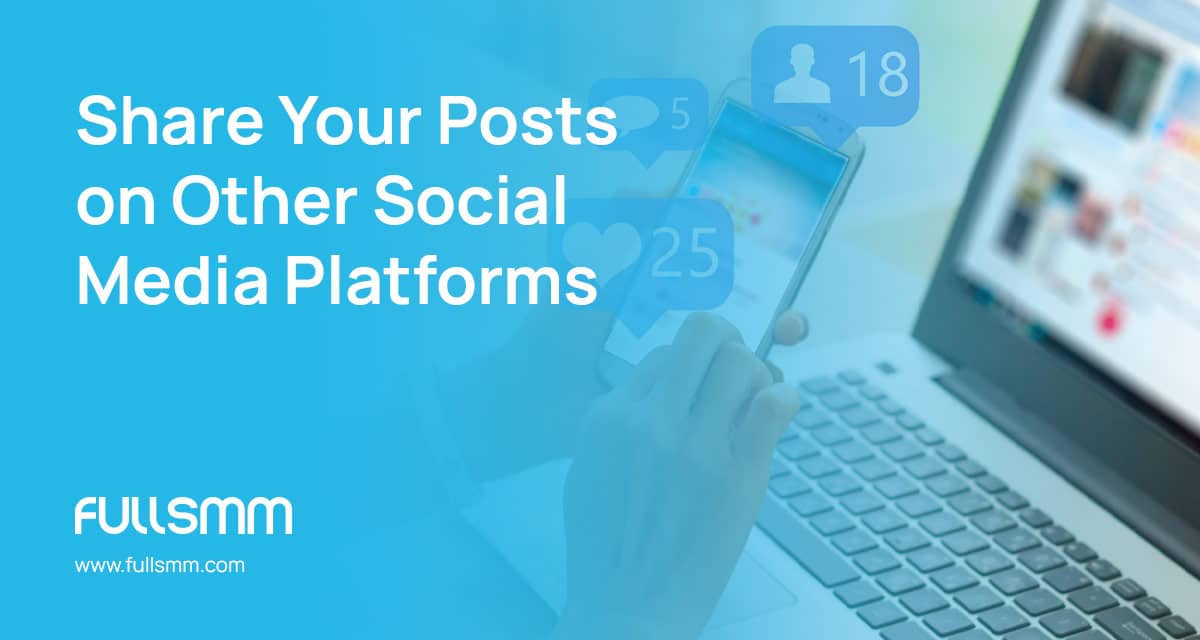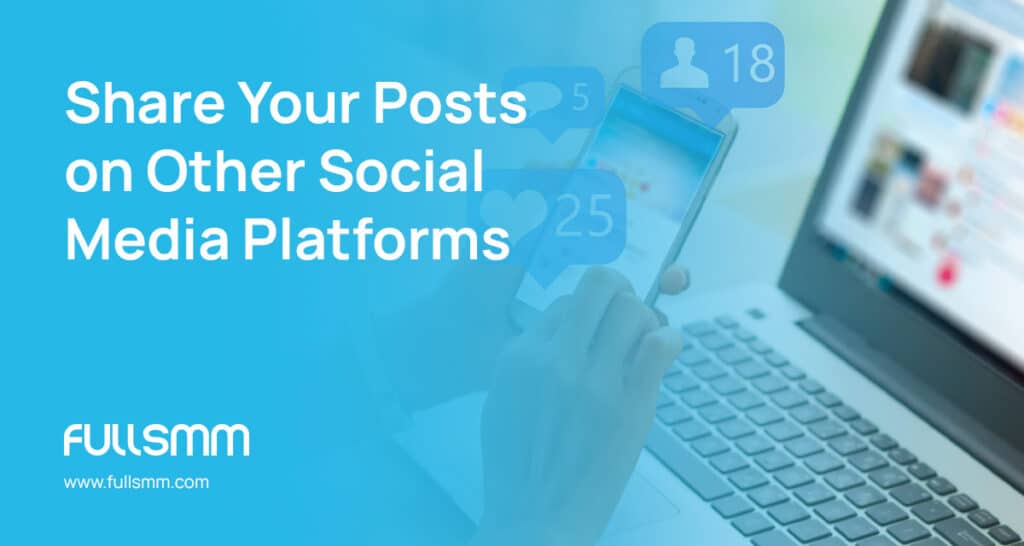 Share Your Posts on Other Social Media Platforms
Sharing your Facebook posts on other social media platforms like Instagram can help you get more followers on Facebook. This is because you can reach new people who might not have seen your posts before. When more people see and engage with your posts, it can lead to more shares and, eventually, more Facebook followers. Cross-promoting your content on different platforms can also help establish your brand as an industry expert and improve your online presence. To do this well, you should adjust your content for each platform and use relevant hashtags.
Use Facebook Live
Facebook Live videos have proven to be some of the platform's most shareable and engaging content. If you're running a niche online store, your Facebook Live content could focus on providing general tips related to your niche. Alternatively, you can showcase new products by giving your Facebook followers an exclusive first look via Facebook Live. The Facebook Live Map displays all Live videos on the platform. This makes it essential to attract many viewers to your stream to increase your ranking and visibility on the feed.
Run Facebook Ads
Using Facebook ads can be a beneficial approach to increasing your number of followers, especially when combined with other tactics like using hashtags and posting consistently. Ads enable you to reach a larger and more targeted audience than organic methods alone. This is because you can use Facebook's targeting options to ensure that your ad is shown to people who are most likely to be interested in your brand. Moreover, Facebook ads can assist you in quickly and effectively increasing your Facebook follower base. The reason for this is that you can set specific goals for your ad campaign, such as enhancing page likes or engagement. You can also monitor your progress toward those goals in real time. This can help you optimize your ad campaign and ensure that you receive the best possible return on your investment.
To Sum Up
Creating a powerful Facebook following is an integral part of any successful social media approach. By following the 13 steps highlighted in this article, you can generate an active audience that enhances your visibility and reach on the platform. These steps also allow you to boost your authority and reliability in your respective field or niche. To do so, you can participate in a Facebook group, offer a coupon or pin your Facebook account link on your website. Using relevant hashtags or running ads on the platform can also let you increase the number of Facebook followers you receive. So why wait? Start building your Facebook following today!
Related articles:
FAQs About Getting More Followers On Facebook
What are some common mistakes to avoid when increasing my Facebook followers?
There are several mistakes that you might make. Over-promotion is one of the most-made mistakes. Don't forget that Facebook users want to visit the platform to spend valuable time with others, not to be bombarded with ads. Sharing low-quality content and ignoring the comments and messages you receive will make your followers feel worthless.
Why is it essential to have more followers on Facebook?
One of the reasons is that it can boost your presence on the platform, increasing the chances of your content being viewed by a larger group.
Can I use other social media platforms to drive more Facebook followers to my profile?
Yes, this is a perfect way to increase the number of followers you get on Facebook. To do so, you can basically share your Facebook page link on Instagram or Linkedin. This will help to increase your visibility and grow your following across multiple platforms.
What is the typical timeframe to expect noticeable results when working to increase your Facebook following?
Building a strong and engaged Facebook following can take a considerable amount of time, ranging from several weeks to several months. Consistent effort, audience engagement, and high-quality content are critical factors that can contribute to growing your following.
When should I post my content to increase the number of Facebook followers?
The answer varies depending on several factors, including your audience's online behaviors and demographic structure. To increase the chances of your posts being seen by a larger audience, you can simply use Facebook Insights. The tool shows you when your audience is most active.

Hi I'm Eira Harring. As an English language and literature graduate, I have been a content writer for a long time. Afterward, while writing content for the digital marketing, my interest in this sector and social media issues increased. I have been writing content on social media topics for about 5 years. It is a pleasure to share my knowledge in this field through FullSMM.com by following current trends and news.