How to Get More Likes on Twitter
March 30, 2023

How to Get More Followers on TikTok
April 3, 2023
Social media has become a crucial aspect of our daily routines. At this point, Twitter has emerged as one of the most popular platforms, with more than 450 million users globally. It is a real-time forum where users can express their thoughts, share ideas, and connect. Twitter is not just a networking tool to engage with like-minded people but also an exceptional platform to promote your brand. In this post, we will share 15 practical ways to increase the number of your Twitter followers and broaden your reach.
15 Effective Steps to Get More Twitter Followers
Use Hashtags
Utilizing hashtags is an effective way to improve your Twitter reach and potentially gain more followers. By incorporating relevant and popular hashtags in your tweets, you can increase the chances of your content being discovered by people interested in the same topics. Besides, this method allows you to engage with users who share similar interests and participate in meaningful conversations. However, using too many hashtags can be counterproductive and cause your content to appear spammy, leading to decreased engagement. It's essential to research hashtags that are both relevant and popular in your niche. You can incorporate them thoughtfully into your tweets to attract more Twitter followers to your profile.
Tweet Frequently
Posting tweets frequently is crucial to enhance your chances of gaining more followers on Twitter. Regular tweeting increases your visibility and engagement with your audience. This, in turn, can lead to more exposure for your content. Twitter's algorithm rewards users who frequently tweet by displaying their posts to a broader audience. However, it is equally important to prioritize quality over quantity when tweeting. Ensure your tweets are engaging and informative, and add value to your followers.
Keep Your Tweets Short and Sweet
The 280 characters per tweet limit on Twitter encourages users to be brief and to the point. Short and exciting tweets get more attention and engagement from existing Twitter followers and potential followers. This can increase your reach and attract more people to your profile. However, ensuring your tweet is still clear and meaningful, even short, is essential. Keep the quality of your message high enough to fit within the character limit.
Use Retweets
Retweeting can be a valuable technique to help you gain more followers on Twitter. When you share interesting and pertinent content from other users, you offer value to your audience and increase your presence on the platform. Moreover, retweeting provides an opportunity to connect with other users and develop relationships with them. This can lead to reciprocal retweets and a rise in Twitter followers. Nevertheless, it is crucial to maintain a balance between retweets and original content creation. Overreliance on retweets may result in losing your unique voice on the platform. Therefore, combining retweets with original tweets is essential to deliver value to your audience while showcasing your viewpoint and expertise.
Pin Your Most Liked Tweets At The Top
A pinned tweet is a post you highlight at the top of your Twitter profile. It stays there even when you add new tweets to your profile feed. A well-crafted pinned tweet can entice new visitors to your profile to visit and explore your content. You can use it to feature your latest promotion, most popular content, or a tweet that has performed exceptionally well. It's essential to keep your pinned tweet up to date, as it's often the first or second post people see when they visit your profile. This helps to maintain your credibility and shows that you are active and engaged on the platform. So, you can quickly increase the number of Twitter followers.
Get Verified
Getting verified on Twitter can add credibility to your profile and attract more followers. The blue verification badge indicates that Twitter has confirmed the authenticity of your account and that you are a notable figure in your field. This can differentiate your profile from others and give potential followers more assurance in following you. Besides, verified accounts usually have better exposure on the platform, as they are more likely to appear in search results and recommended accounts. This greater visibility can contribute to increased Twitter followers and engagement. However, it's important to remember that verification does not guarantee success on Twitter. Verified accounts still need to produce compelling content, communicate with their followers, and actively network with others to maintain and expand their following.
Find a Niche
Finding a niche on Twitter, such as sharing funny or informative tweets, can help you attract more followers interested in your specific content. By focusing on a particular topic or theme, you can establish yourself as an expert or a source of entertainment in that area. This makes your account more appealing to potential Twitter followers. Besides, by consistently posting tweets, you can create a dedicated audience who share similar interests and are more likely to engage with your content. This leads to increased followers and a more engaged community on Twitter.
Share Your Tweets on Other Social Media Accounts
Sharing your tweets on other social media accounts can be an effective method to attract more followers on Twitter. Cross-promoting your content on different platforms allows you to increase your reach and connect with new Twitter followers. Furthermore, promoting your tweets on other social media accounts can also provide an opportunity for your existing followers on those platforms to discover and follow you on Twitter. However, modifying your content for each platform and catering to your audience's preferences is important. It is vital to remember that each platform has its audience, and what works on Twitter may perform poorly on other platforms. Therefore, making minor changes to your content when sharing it on different social media accounts can ensure maximum engagement and reach.
Create Polls
Using polls on Twitter can be an effective way to increase engagement with your audience and gain more followers. Polls enable you to ask your followers for their thoughts and opinions. This encourages them to interact with your content and boosts your visibility on the platform. Creating exciting polls allows you to establish yourself as an expert in your niche and attract new Twitter followers interested in your content. Moreover, polls can be retweeted and shared, further enhancing your reach and bringing more followers to your profile.
Optimize Your Profile
To make your Twitter profile more appealing to potential followers, there are a few simple steps you can take:
Ensure your profile photo is clear and relevant, showing your face for personal accounts and a high-res brand logo.
Include relevant tags, industry keywords, and location information to describe what you do and your title completely.
Remember to showcase your personality, as this can help to humanize your brand and make you more relatable to your audience, attracting more Twitter followers.
Share Visual Content
Sharing visual content on Twitter is a great way to grab the attention of your followers and potential new followers. Visual content like images or videos is more engaging and interesting than text-only tweets. This can increase the likelihood of people sharing and engaging with them. Moreover, visual content is more effective in conveying messages and making a lasting impression on your audience. By including visually compelling content in your Twitter plan, you can boost your visibility and attract new Twitter followers interested in your niche.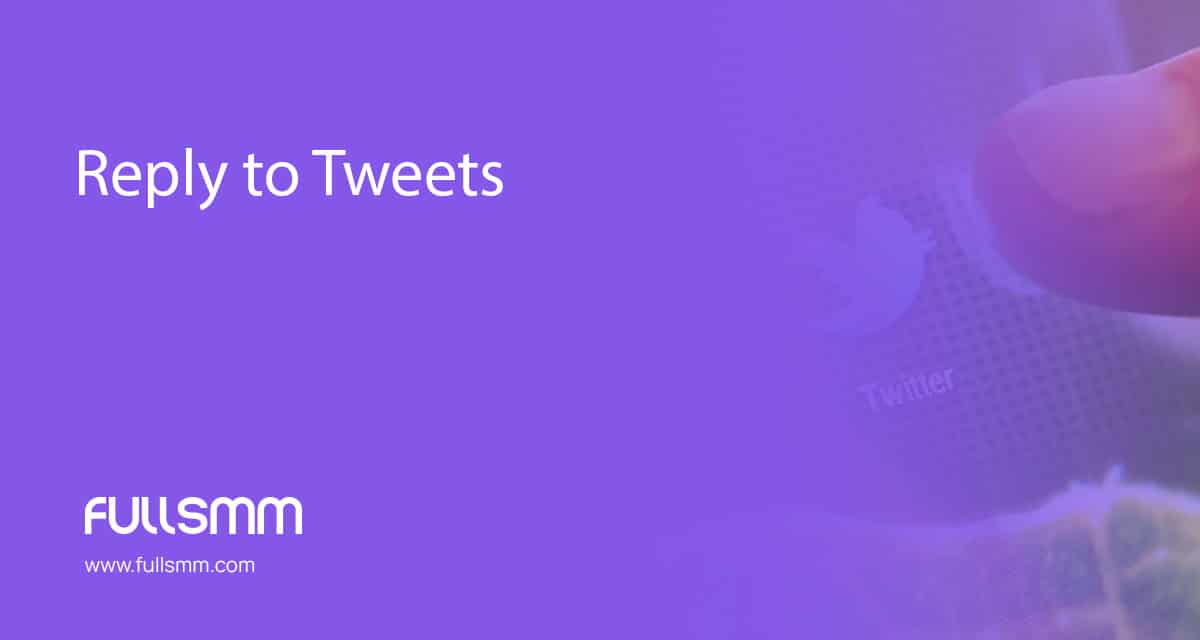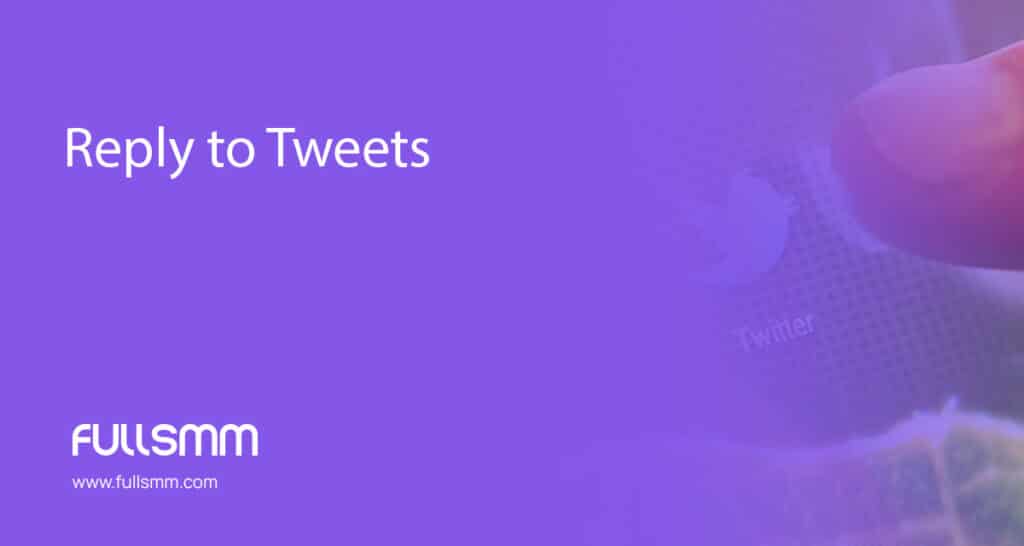 Reply to Tweets
Interacting with tweets on Twitter can help you establish connections and create relationships with other users on the platform. Responding to tweets demonstrates that you are engaged and active on the platform, making you more appealing and noticeable to potential followers. Engaging with tweets that are related to your niche or industry can establish your expertise and draw new Twitter followers. You can also build a dedicated and engaged audience on Twitter by actively participating in discussions and adding value to your audience with your responses.
Tag Brands
Tagging relevant brands or accounts in your tweets can help you gain more visibility on Twitter and attract potential followers. By tagging a brand, you send a notification to that account, which may catch their attention and lead to retweets, replies, or even a wider audience. This can increase your reach and exposure to people interested in your niche or content. Furthermore, tagging brands can help you network with other users on the platform and build relationships. This allows you to gain new Twitter followers more easily. But, it's important to use tagging wisely and not overdo it, as it may have the opposite effect and come off as unprofessional or spammy.
Share Your Tweets At the Right Time
Sharing your tweets when your followers are most active on Twitter can boost your chances of getting noticed and gaining new Twitter followers. It's also an excellent strategy to share your tweets when your audience is online, but you may need to experiment to find the best posting times for your specific followers. Posting at the right time can also help you reach people in other time zones and increase the reach of your content. Remember to pay attention to your audience's behavior and adjust your posting schedule accordingly.
Use Twitter Analytics
Twitter analytics can give you helpful information about your followers and how your tweets perform. You can determine what type of content your audience likes by looking at metrics like engagement, impressions, and follower demographics. So you can easily adjust your tweets accordingly. This can help you attract more Twitter followers and keep them engaged. However, it's essential to use this data wisely and keep your own goals and understanding of your audience in mind.
To Sum Up
In this article, we have explored 15 practical strategies for gaining more followers on Twitter. Following these steps, you can optimize your profile, create valuable content, and engage with your audience to increase your visibility and attract new followers. You can also use Twitter Analytics and create exciting polls to engage with your existing followers and gain new ones. Remember that building a following on Twitter takes time and effort. However, staying consistent, authentic, and responsive to your followers can establish a loyal and engaged following that supports and amplifies your brand. So implement these steps, and watch your growing Twitter followers!
Related articles:
FAQs About Twitter Followers
Does posting frequently help me get more followers on Twitter?
Absolutely yes. Frequent tweeting allows you to gain more followers by increasing your engagement and visibility on the platform. However, another point you should pay attention to is your tweet quality.
What type of tweets should I share to attract more followers on Twitter?
It depends on your niche. To gain more Twitter followers, it's essential to share relevant tweets to your niche, entertaining, informative, and engaging. Creating content that aligns with your audience's interests and preferences is key to attracting and retaining followers.
Does promoting my Twitter account on other social media platforms help me get more Twitter followers?
The answer is Yes. You can also reach your Instagram followers when you share your tweet on Instagram as a post. By sharing your tweets on Instagram, you can leverage your existing follower base and encourage them to follow you on Twitter as well.
Is it good to use polls to attract more followers on Twitter?
Using Twitter polls is a great way to boost engagement with your audience and gain valuable insights into their interests. By creating informative and entertaining polls, you can showcase your brand's personality and attract new followers interested in your content.
What is the optimal number of tweets I should share to gain more followers on Twitter?
Finding the right balance of tweet frequency that works for your goals and audience is essential. Consistent tweeting at regular intervals is generally recommended while keeping the quality of your tweets in mind. Posting too much or too little can be detrimental. So, finding the right balance is vital to increasing the number of Twitter followers you reach.

Hi I'm Eira Harring. As an English language and literature graduate, I have been a content writer for a long time. Afterward, while writing content for the digital marketing, my interest in this sector and social media issues increased. I have been writing content on social media topics for about 5 years. It is a pleasure to share my knowledge in this field through FullSMM.com by following current trends and news.