How to Get More Followers on Facebook
April 17, 2023

How to Get More Comments on Facebook
April 25, 2023
On YouTube, building a loyal following of subscribers is crucial for the success of your channel. Having a significant number of subscribers is a critical metric that indicates the popularity and influence of your content on the platform. While creating and posting high-quality videos regularly is essential, it is not the only factor contributing to gaining more subscribers. You can use several strategies to increase your subscribers and grow your audience on the platform. Today, we'll focus on 15 practical steps to help you boost the number of your YouTube subscribers and achieve your YouTube goals.
15 Steps to Get More Subscribers on Youtube
You may need help getting more subscribers on a competitive platform like YouTube. Here are 15 ways you can get more subscribers!
Optimize Your Channel
Optimizing your channel is the initial step in getting more subscribers on the platform. You should select a name, which is easy to remember, and related to your videos. Besides, if possible, your name includes relevant keywords that potential viewers might search for. Visually appealing and easily recognizable icons play a critical role when it comes to choosing your channel icon.
You can also provide a clear description that indicates what viewers can expect from your channel. At this point, you can use relevant keywords and call to action in the description section to increase the number of YouTube subscribers.
Optimize Your Videos on YouTube
Optimizing various elements like the title, description, and meta tags can help your videos rank higher in YouTube search results and attract the right audience. As a result, viewers who are interested in your content are more likely to watch your videos and engage with your channel.
Be Unique and Original
With so many content creators on YouTube, it's vital to differentiate yourself and offer something other channels do not provide. This makes it harder to increase the number of YouTube subscribers you have. Making unique content that is not like everyone else can help you make a name for yourself. So you can build a group of people who love watching what you make. If you produce something fresh and interesting, it's more likely that people will tell others about it, which can help you reach more subscribers in your channel.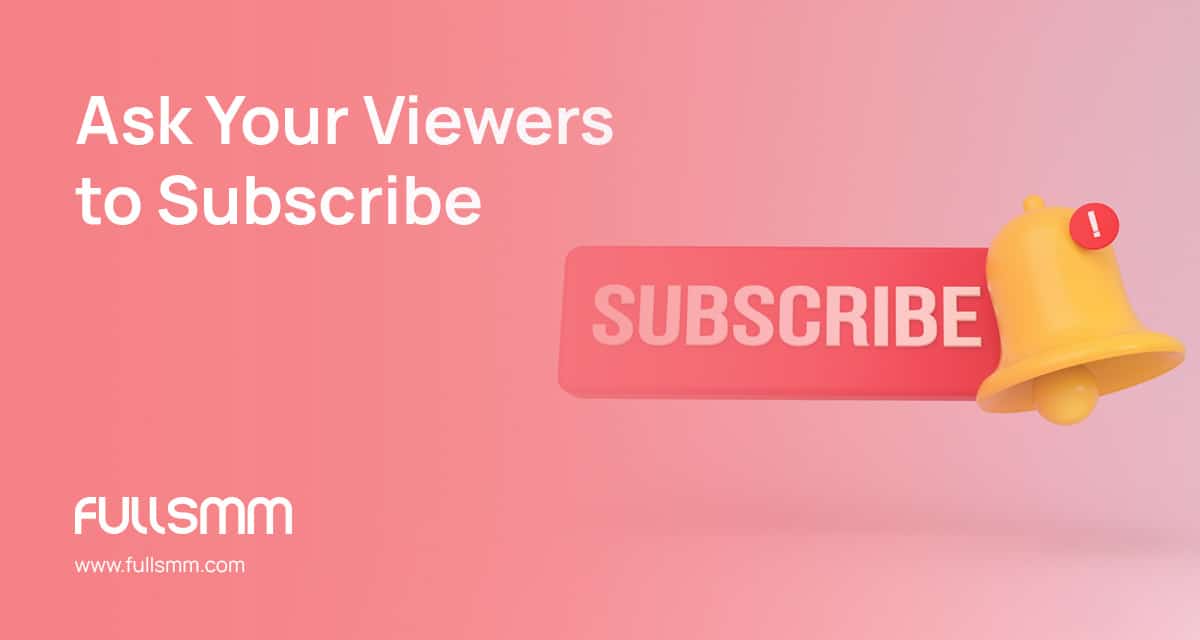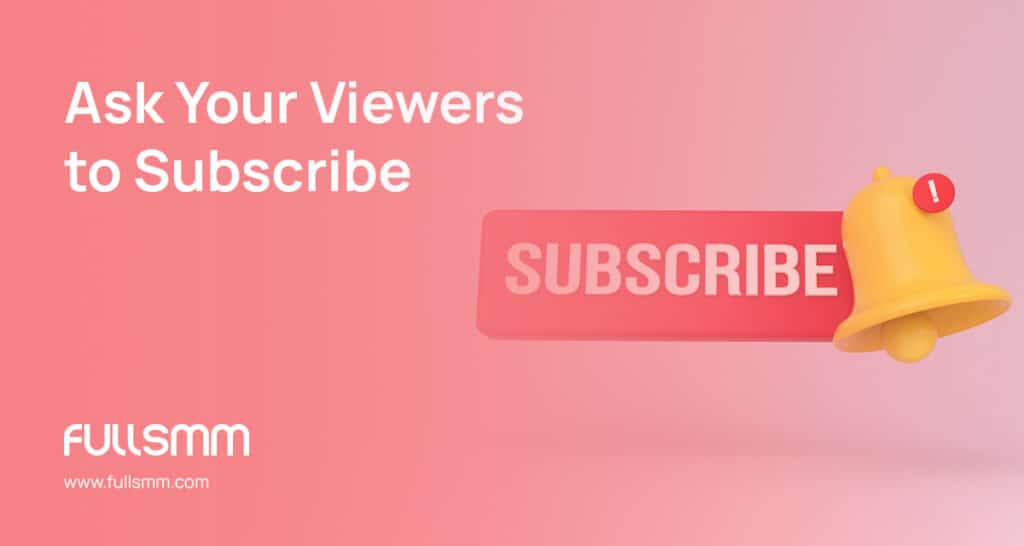 Ask Your Viewers to Subscribe
One of the easiest ways to gain more YouTube subscribers is simply asking your viewers to subscribe. If you don't ask, you may be missing out on potential subscribers. Depending on your audience's viewing habits, you can ask for subscriptions in the middle or close to the end of your video. To find the optimal time to ask your viewers to subscribe, you can use YouTube Analytics.
If the topic interests you, you can take a look at another detailed article : How to Increase Your Youtube Engagement: a Step-By-Step Approach
Include A Subscriber Watermark To Your Videos
A watermark is a small image, logo, or text that appears on your video. In this case, you have the option to add a watermark to your videos on YouTube. It can be a great way to remind viewers to subscribe to your channel, even if they stumbled upon your video through a search or recommendation. Having a watermark on your videos can act as a reminder for viewers to subscribe to your channel. This is especially valuable for those who haven't yet subscribed. Or they may not know about the advantages of being a YouTube subscriber, such as receiving notifications for your latest content.
Create A Custom Channel Trailer
A channel trailer is a brief video that can be placed on the main page of your YouTube channel. When someone clicks on your channel name, the channel page will appear, and the trailer will often play automatically, introducing your channel to new viewers. Think of it as a preview of your channel, similar to a movie trailer, that lets people know what content they can expect. However, making a good first impression with your trailer is crucial. This is because it can greatly impact whether or not someone decides to be a YouTube subscriber on your channel. You can also use the trailer to encourage viewers to hit the subscribe button.
Shares Your Videos on Your Other Social Media Accounts
When you share your YouTube videos on your Instagram account, for example, you can expose your videos to many users who may not have yet discovered your YouTube channel. You should create engaging posts with a catchy thumbnail, headline, and short description to encourage viewers to click through to your YouTube channel. For instance, if your channel centers around cooking, you could share your videos on Facebook in food and recipe groups. This can help you target specific audiences more likely to enjoy your content and potentially be YouTube subscribers to your channel.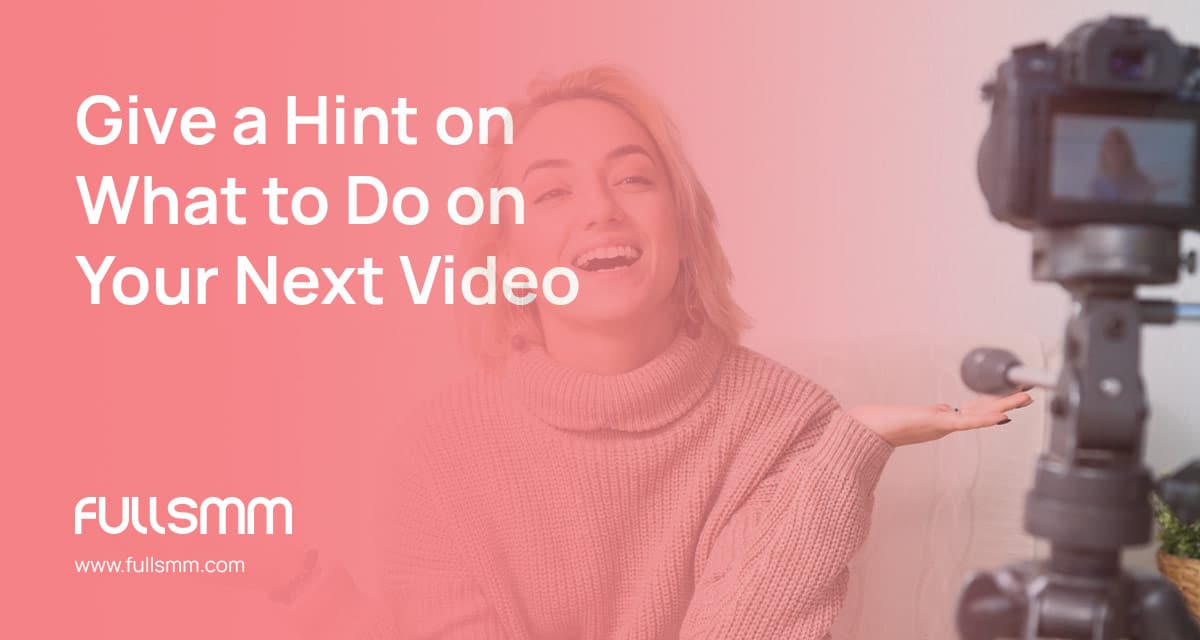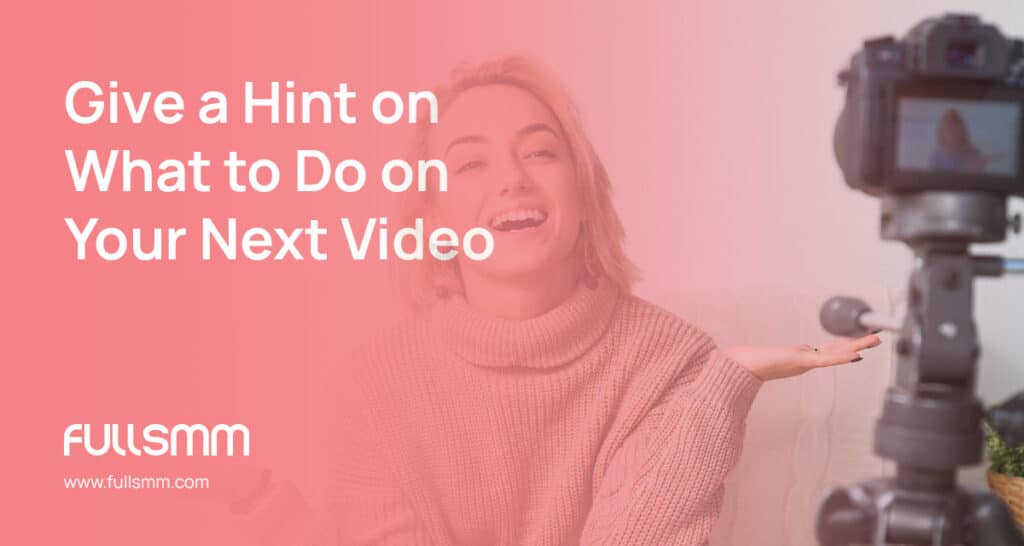 End Your Videos by Giving a Hint on What to Do on Your Next Video
Ending your videos by talking about what your next video will be about helps you keep viewers coming back to your channel for more. You give viewers a reason to subscribe to your channel so they don't miss out on future videos by providing what's coming next. By doing this, you can invite your audience to share their thoughts and suggestions on what they want to see in upcoming videos.
Share Videos Based on What People Want to Watch
If you share videos that align with your target audience's preferences, you're more likely to capture the interest of new viewers intrigued by your content. This can lead to a boost in your subscriber count. As viewers engage with your videos, YouTube's algorithm takes notice of their interaction and may potentially showcase your content to a broader audience. This can help increase your video's reach and enable you to gain even more YouTube subscribers.
Share YouTube Shorts
YouTube Shorts are vertical videos up to 60 seconds long, specifically designed for mobile devices. Showcasing Shorts on your channel may attract new viewers who enjoy consuming short-form video content. When your audience appreciates the Shorts you produce, they may be more likely to be loyal YouTube subscribers of your channel. Besides, Shorts are receiving a substantial promotion from YouTube, meaning they are more likely to be recommended to viewers than regular videos.
Share Your Videos On A Consistent Basis
Viewers know that you consistently produce engaging videos when you frequently upload content. They may subscribe to your channel, so they don't miss your upcoming videos. Posting videos regularly can positively impact your channel's visibility, as YouTube's algorithm favors channels that upload content frequently. Consistent uploads can also attract more viewers to your channel, which could increase YouTube subscribers.
Create Branded Thumbnails
While YouTube randomly selects a few still photos from your video, you can create branded thumbnails in two ways. First, you can add branding elements like a logo or custom writing to one of those stills. Second, you can use a single image for all of your videos. Branded thumbnails make it easy for viewers to recognize your content. So, you can increase your chance of turning viewers into YouTube subscribers.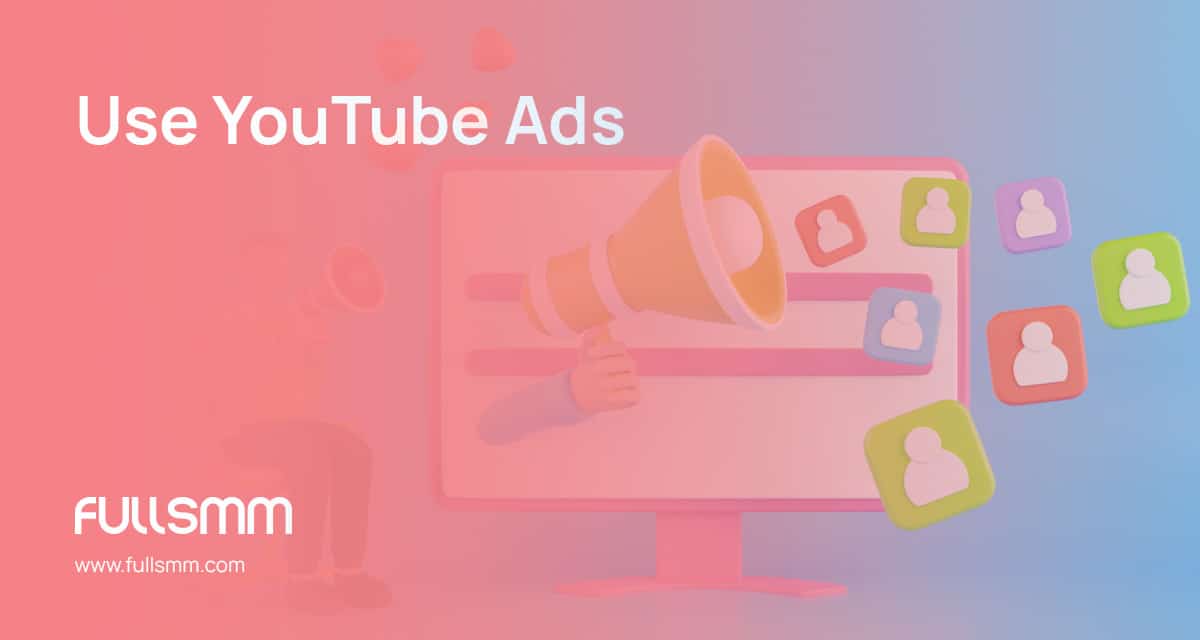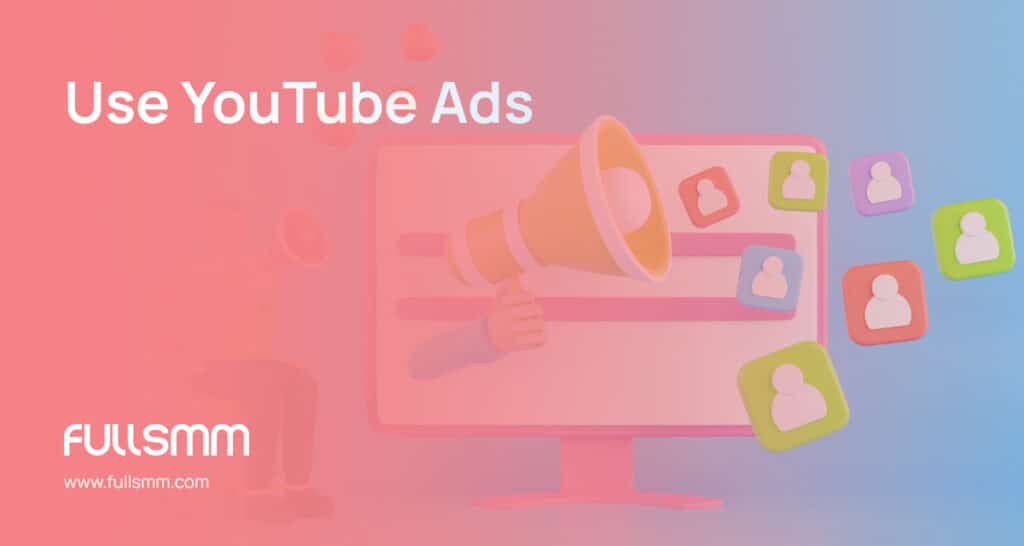 Use YouTube Ads
If you want to grow your YouTube channel more efficiently and increase your subscribers on the platform, YouTube Ads can be effective. Ads provide various advantages, from reaching a wider audience to targeting those interested in your videos. There are several types of ads you can use. For example, skippable in-stream ads are videos that play before or during a video, allowing viewers to skip the ad after 5 seconds. Or bumper ads are ads that play before the video and are limited to 6 seconds. Which type of ad is better depends on your strategy. If you're looking to increase your YouTube subscribers quickly and cost-effectively, bumper ads may be your best option.
Use YouTube Cards
YouTube cards are a valuable tool for creators on the platform, as they provide notifications that appear during a video. These notifications, which come in different types, can include links to other relevant videos or even a subscription link. The latter is particularly effective in getting more YouTube subscribers, making subscribing a quick and easy process. Viewers who may not have otherwise subscribed may be more likely to do so with a subscription card, especially when watching videos on their mobile devices.
Delete Your Poor-Quality Videos
We all know that your identity on YouTube changes and develops over time. You might want to create new types of videos or discuss different subjects. At this point, removing old content is perfectly acceptable if it's no longer relevant to your current content. Therefore, checking your YouTube channel and detecting videos that are not performing well is essential. If the video has very few views or is poor quality, deleting it is a good option.
To Sum UP
Turning viewers into YouTube subscribers is challenging because millions of channels and videos are available on the platform. Viewers have a wide range of options and can easily switch to a different channel if they are not interested in your content. For this reason, implementing the 15 steps mentioned above can be beneficial. For instance, using a call-to-action or a subscriber watermark at the end of your videos and previewing upcoming content can remind viewers to subscribe. By utilizing these tactics and consistently producing high-quality videos, you can increase your chances of turning viewers into loyal subscribers on your channel. Remember that gaining more YouTube subscribers requires effort and time, so it's essential to be patient and persistent.
Related article; How to Earn Money on YouTube
FAQs About Getting More Comments on Facebook
How do I get more YouTube subscribers?
There are dozens of ways to achieve this. You can start by deleting old or pool-quality videos and sharing what your target audience wants to see on your channel. You can end your videos by discussing what to do in your next video. All these help you increase the number of subscribers on the platform.
– Is it essential to have a clear call to action in my videos to encourage subscribers? Certainly! You should use a call to action to encourage people to subscribe to your channel because some viewers may not be aware that they haven't subscribed yet. By explicitly asking them to subscribe, you can make it easier for them to take action and become a part of your channel.
What kinds of videos should I upload to my channel to increase my number of YouTube subscribers?
The answer depends on your niche and your target audience. You can share high-quality videos your target audience would like to see on your channel. You can also make videos on trending topics to attract more people's attention.
Do I need to use analytics to gain more subscribers on YouTube?
Yes, YouTube Analytics allows you to better understand your existing and potential subscribers' behaviors. The tool provides valuable insights like the most engaging videos on your channel or how your videos are being discovered. Analyzing the data can help you make simple adjustments that align better with your subscribers' preferences. This allows you to get more YouTube subscribers and views.
Do I need to buy expensive equipment to gain more subscribers on YouTube?
No, you don't necessarily need to buy expensive equipment to gain more subscribers. Okay, having high-quality equipment helps you improve your video quality, but it is not the only factor in your channel's success. You can still produce and share engaging and captivating videos even with basic equipment such as your phone camera. 

Hi I'm Eira Harring. As an English language and literature graduate, I have been a content writer for a long time. Afterward, while writing content for the digital marketing, my interest in this sector and social media issues increased. I have been writing content on social media topics for about 5 years. It is a pleasure to share my knowledge in this field through FullSMM.com by following current trends and news.