How to Get More Views on Facebook
April 4, 2023

How to Get More Comments on Instagram
April 14, 2023
Getting comments is more challenging than getting views or likes, even for engagement on TikTok. This is because liking or watching a video is easy, but leaving a comment requires more effort. When someone comments, they have to take the time to think of something to say, go to the comment section, and type it out. This shows they care enough about the content to take these extra steps. Having a high number of comments on your video indicates to TikTok that your content is valuable and deserves more exposure. As the number of comments on your videos increases, your chances of gaining more followers on the platform also increase. So the critical question is, "How can you get more TikTok comments?" Now, we'll provide 11 easy steps you can follow.
How to Get More TikTok Comments with 11 Steps
Here are the 11 steps to get more comments on TikTok.
Be Creative and Original
When you create unique and engaging content that resonates with your target audience, people are more likely to engage with your video by leaving comments. Suppose you continuously create original and creative content. In that case, you can establish a dedicated fan base that eagerly awaits your next post and is more likely to engage with your content by leaving comments. This can increase the number of TikTok comments on your videos, which can help your content reach a larger audience.
Ask for permission before posting UGC
Asking for permission before posting user-generated content that is worth commenting on can help you generate more comments by building a positive relationship with the creator. When you reach out to the creator and ask permission to repost their content, you show respect for their work. Besides, you demonstrate a willingness to collaborate and build community on the platform. If they grant permission, they may be more likely to engage with your content, leave TikTok comments, and even follow your account. Besides, reposting high-quality, comment-worthy UGC can attract more attention to your profile and encourage other users to engage with you.
Leave a Comment on Other Creators' Videos
Commenting on other creators' videos is a great way to get more TikTok comments on your own content. This is because it allows you to connect and engage with other users on the platform. By leaving well-crafted comments on other videos, you increase your exposure and may attract new TikTok followers to your profile. Besides, you can create valuable relationships and foster a sense of community on the platform by engaging with others. These relationships can help you in the long run by providing opportunities for collaboration.
End Your TikTok Video With a Question
By asking a question at the end of your video, you're inviting your audience to share their thoughts or opinions, which can lead to more discussion in the TikTok comments section. Besides, when viewers see that you are open to feedback, they may be more likely to follow you or return to your content in the future. As a makeup artist on Tiktok, you can say, for example, "What's your go-to eyeshadow color? Let me know in the comments below!"
Ask Your Audience for Suggestions
When you ask your audience for suggestions on TikTok, it shows that you care about their opinions and are willing to consider their feedback. This can encourage them to engage with your content, resulting in more comments and interactions on your post. Furthermore, the suggestions themselves can inspire your followers to engage in conversation and share their thoughts. By responding to these TikTok comments and incorporating the suggestions into your future content, you can show your followers that you are providing them with valuable content. This can help you build a loyal fan base and attract new followers to your profile who are interested in engaging with you.
Respond To Questions And Interesting Comments
When you take the time to respond to your followers' questions and comments, you show that you value their input and appreciate their support. So you can motivate them to engage with your content more frequently. This can increase TikTok comments and engagement on your posts as your followers feel more invested in your content and are more likely to share their thoughts and opinions.
Tell a Story and Ask Users to Share Their Experience
Sharing a personal story or experience can create a sense of authenticity and vulnerability that resonates with your audience. This can lead them to connect with you on a deeper level. Besides, by asking users to share their experiences or opinions in the comments, you're encouraging engagement and inviting them to participate in the conversation. So you can get more TikTok comments and interactions on your post.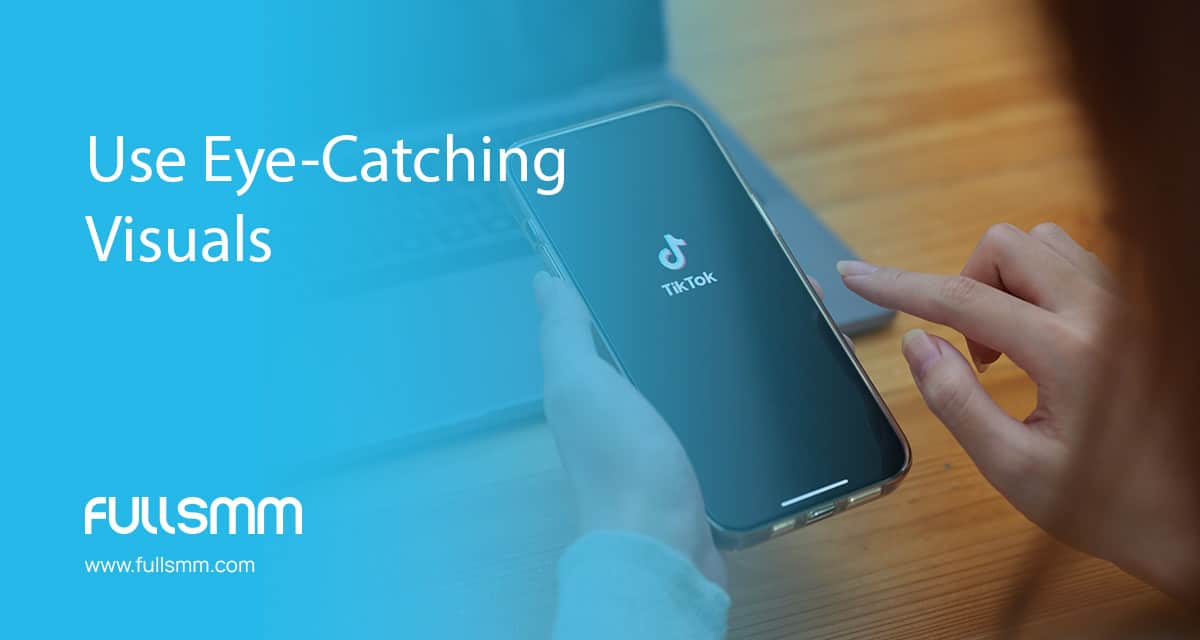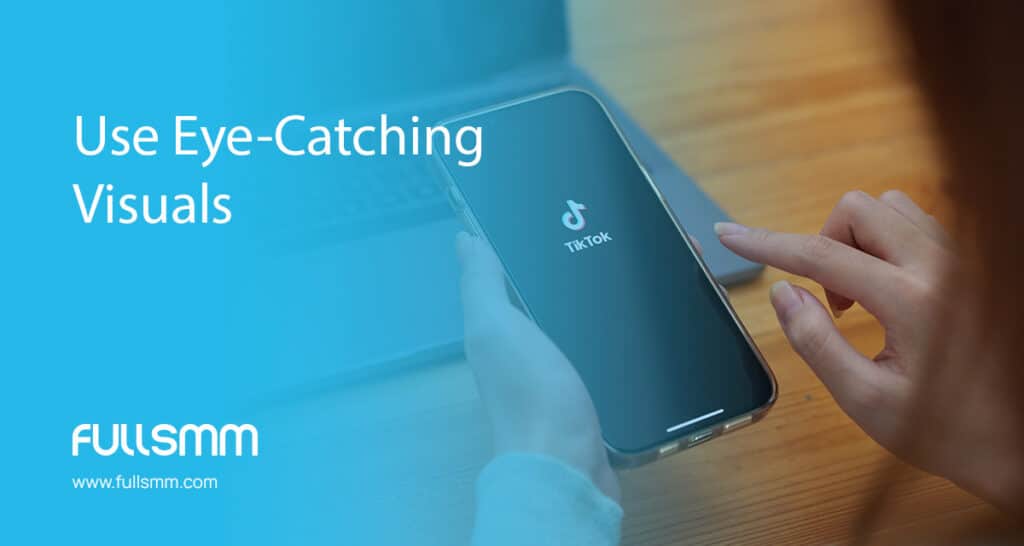 Use Eye-Catching Visuals
Since TikTok has a crowded and fast-paced environment, making your videos stand out and grab people's attention quickly is essential. To do so, you can use bright colors, interesting camera angles, and original editing methods to make your videos more visually appealing. When people scroll through their feeds on TikTok, they often look for entertaining and visually interesting content. If your video has eye-catching visuals, it's more likely to stand out and catch people's attention, leading to more views and potentially more TikTok comments.
Use Captions Creativly
Using relevant keywords or trending hashtags in your captions can also help your videos become more discoverable and reach a larger audience. Creatively using captions can help foster a personal relationship with your audience by sharing your feelings, experiences, or thoughts. When viewers sense a personal connection with a creator, they are more likely to participate in conversations and engage with their videos. At the end of the day, you can receive more TikTok comments.
Stay Updated on the Recent Trends
By keeping up with the latest trends and incorporating them into your content, you can attract new followers and engage your existing audience. This can also help you stay relevant and competitive on the platform, which is essential in a fast-paced environment like social media. Additionally, being aware of the latest trends can help you avoid creating outdated or no longer popular content.
Use Humor
Using humor breaks down barriers and connects users, which can help you build a stronger relationship with your audience. People who find your videos funny are more likely to share them with their friends on the platform. So you can get more views and potentially more TikTok comments. Besides, humor can be an effective way to convey your message or ideas more memorably. So you can easily capture users' attention by using funny skits or jokes to get your point across.
To Sum Up
Comments are one of the main criteria TikTok takes into account to measure the popularity and relevance of your videos. It is true that the more comments you get on the platform, the larger the audience you can reach. However, getting comments is more challenging than getting a like or a view; Commenting takes time; videos are quickly watched and switched to another on TikTok. However, ending your video with a question or asking for suggestions and feedback can help you increase the number of TikTok comments you receive.
Related article; How to Get More Comments on Twitter
FAQs About Getting Comments on TikTok
Will receiving comments on my TikTok videos improve my visibility on the platform?
Absolutely. The algorithm of TikTok takes into account comments as a means of interaction to evaluate the relevance and popularity of a video.
Can I delete TikTok comments on my videos?
Yes, you can easily delete comments on your TikTok videos. If the comment contains spam, hate speech, or irrelevant phrases, deleting it can be a good option. 
Should I respond to comments on TikTok to get more comments?
Yes. Replying to comments or answering questions from your audience creates a synergy that shows you care about and engage with your audience.
Why does TikTok restrict my comments?
The platform imposes restrictions on comments for various reasons, such as violating TikTok's guidelines, containing sexually explicit messages, using offensive language, or promoting hate speech.
Can I increase the number of comments by pinning my favorite comment to my TikTok videos?
Pinning exciting or funny TikTok comments to the top is a great strategy to get more comments. Pining such a comment will be the first comment each user sees on your video. If the pinned comment is funny, it will likely get more replies and reactions.

Hi I'm Eira Harring. As an English language and literature graduate, I have been a content writer for a long time. Afterward, while writing content for the digital marketing, my interest in this sector and social media issues increased. I have been writing content on social media topics for about 5 years. It is a pleasure to share my knowledge in this field through FullSMM.com by following current trends and news.