How to Get More Comments on TikTok
April 14, 2023

How to Get More Followers on Instagram
April 14, 2023
How to Get More Comments on Instagram
For both individuals and businesses, Instagram comments are an indispensable aspect of the platform. They provide a means to interact with followers, gather feedback, and establish a sense of community around a brand or personal account. Besides, comments are a key performance indicator for posts, heavily influencing Instagram's algorithm. Thus, it's imperative to stimulate and increase the number of comments on your posts. But you may get fewer comments on your creative post than you expect. How are you going to solve this problem? Don't worry; we will provide you with effective steps to boost the number of comments you receive. If you're ready, here we go!
10 Effective Steps to Get More Comments on Instagram
Are you struggling to receive enough comments on your Instagram posts? Now, we'll guide you through a series of effective steps to increase engagement and generate more Instagram comments on your content. Let's start with the easiest but most effective one!
Ask Engaging Questions
Asking engaging and relevant questions in your Instagram captions is one of the most effective steps to encourage discussions and invite your followers to participate. This creates a sense of community around your brand or account, which fosters loyalty and engagement. Besides, asking questions can provide insight into your followers' interests, preferences, and opinions. This enables you to shape your content strategy and create more targeted and engaging posts.
Let's give a quick example. As a sneaker seller on Instagram, you're always looking for ways to engage with your followers and build a sense of community around your brand. Recently, you shared a post of your latest women's sneakers on your feed. To get more Instagram comments, you can ask: "What's your favorite way to style these sneakers?" or "Are you all about the sporty look, or do you prefer a more casual vibe?" These questions not only encourage your followers to engage with your content but also provides valuable insight into their preferences and style.
Keep Your Account Public
Setting your Instagram account to private may limit your reach and reduce the amount of Instagram comments and engagement you receive. A private account restricts visibility to followers only, making it challenging to attract new followers and build a bigger audience. Conversely, having a public account lets anyone discover and view your content, which increases your exposure and engagement.
Of course, whether to make your account private or public is ultimately up to you and depends on your goals and preferences. However, if your primary aim is to increase engagement and attract more comments on your posts, keeping your account public is generally a better option.
Write Informative Captions
Instagram is a visually driven platform, but the written content on your feed can make all the difference. The caption enables you to describe the content or encourage followers to take a specific action using a call to action (CTA). Informative captions are essential because they help your followers to understand and connect with your content by providing context. This can encourage them to leave Instagram comments because they feel they can relate to or have an opinion about your post. Besides, sharing valuable insights and knowledge related to your account can build your reputation as a trustworthy source of information. This can motivate your followers to engage with your content, ask questions, and leave comments to learn more or seek further advice.
It's best to use informal language when writing captions, as customers are more likely to engage with content that feels human and personal rather than overly sales-oriented. As for length, there is no fixed rule for the perfect caption; it can be short or long as long as it is compelling and exciting. Be sure to include the most important part of your message at the beginning of the caption.
Tag People and Location
When you tag someone in a post, they receive a notification, right? So, they are more likely to engage with your content by leaving an Instagram comment. Similarly, tagging a location can make your post more discoverable to people in that area or interested in that location. This, in return, can lead to more engagement and comments.
Let's remember the example above. You're selling sneakers on Instagram. You could consider tagging popular sneaker influencers, athletes who wear your brand, or even your own customers who have shared photos of themselves wearing your sneakers. As for location, you could tag popular sneaker stores in your area. Or, you can tag the location of events or places where people are likely to be interested in sneakers, like basketball courts.
Include Relevant Product and Location-Based Hashtags
Using relevant hashtags on your Instagram posts can increase your content's visibility to users interested in similar topics. As a result, your posts are more likely to be discovered by a wider audience. This leads to more engagement in the form of Instagram comments, likes, and even followers.
As a sneaker seller, you should use relevant hashtags related to your niche, such as #sneakers, #sneakerlove, #sneakeraddict, #sneakerobsession, and #sneakerstyle. Besides, other specific hashtags can be used related to your brands, styles, and designs of the sneakers you sell. You can also use location-based hashtags if you have a physical store or target a specific geographical area.
Post Quizzes, Riddles, or Polls
By sharing quizzes, riddles, or polls on Instagram, you can increase Instagram comments and engagement on your posts. Such content encourages your followers to participate and interact with your content. People generally enjoy challenging themselves by testing their knowledge or problem-solving skills. So, creating content that appeals to these interests can pique their curiosity and enthusiasm.
Besides, when you quiz your followers, you get to learn more about their preferences and interests. This can help you tailor your future content strategy and make your posts more relevant and interesting. Therefore, incorporating interactive features like quizzes, riddles, or polls can effectively boost engagement and foster a sense of community around your brand. In return, you can increase the number of Instagram comments you have.
Run Contests and Giveaways
You can encourage your followers to participate and engage with your content by offering incentives such as prizes or rewards. This, in return, increases your posts' visibility and attracts new followers to your account. Contests and giveaways can also build excitement and anticipation around your brand. So you can generate buzz and interest among your audience. Besides, requiring participants to leave Instagram comments or tag friends can generate even more engagement and exposure for your account. This will help you to build a stronger and more loyal following over time.
To promote your giveaway or contest, make an announcement on your feed that provides as much detail as possible. Typically, these types of promotions require participants to follow, like, and leave a comment on your post. This can help you reach your desired outcome of increased engagement. While it may require investing in your Instagram marketing budget, the potential benefits make it well worth it.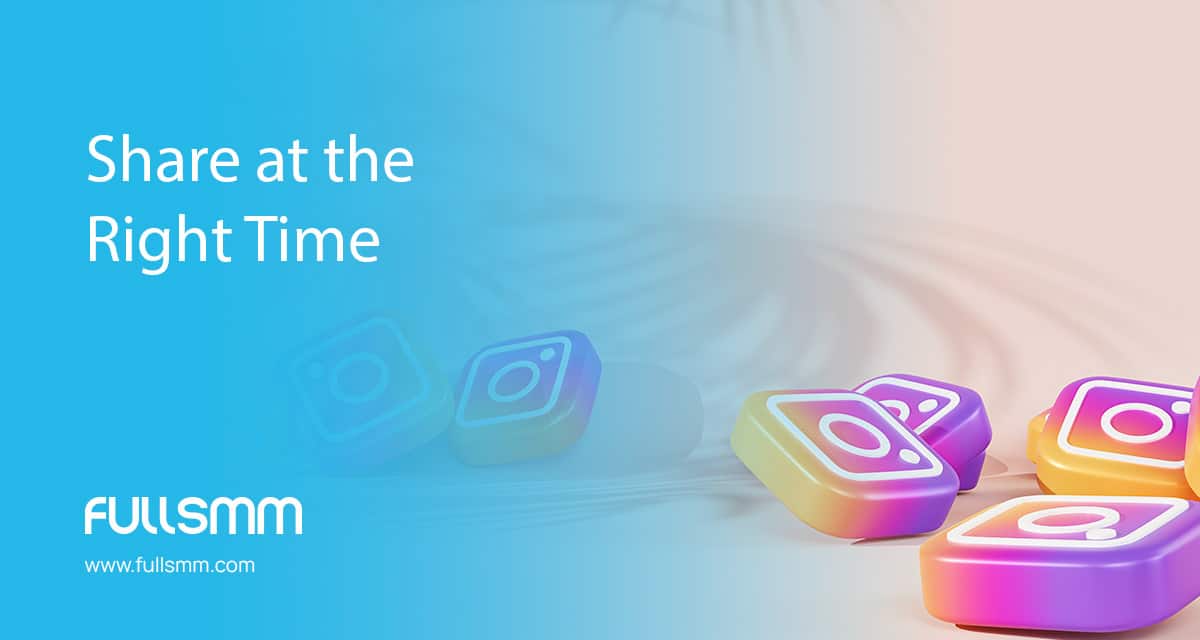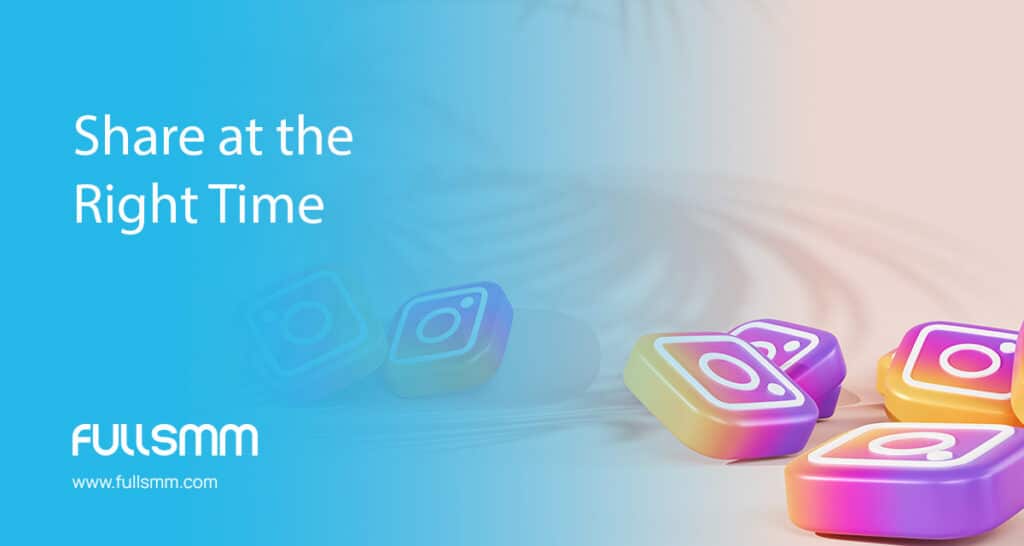 Share At the Right Time
Instagram's algorithm considers various factors to determine. This includes which posts appear on a user's feed, including the post's recency, the user's previous interactions with the poster's content, and the time of day the post was made. The timing of your Instagram posts plays an important role in maximizing Instagram comments and engagement. Sharing content during your audience's peak activity hours can improve the likelihood of your content being seen and engaged.
We recommend experimenting with posting your content at various times and days of the week to gauge your audience's engagement levels. This empirical approach will enable you to develop a publishing schedule tailored to your specific followers and their Instagram comment habits.
Relaed article; Finding the Best Time to Post on Instagram
Share Behind-The-Scenes Moments on Instagram Stories
Sharing behind-the-scenes content on your Instagram Stories can help you get more Instagram comments. This is because it makes your followers feel like they're part of a special group and creates a sense of excitement. Giving your followers a sneak peek into your daily life or business can help them feel more connected to you and your content.
Instagram Stories also offers features like polls, quizzes, and questions that make it easy to engage with your followers. These interactive elements can start a conversation and motivate your followers to leave Instagram comments and interact with your content.
Post "Fill in the blank" prompts
"Fill in the blank" prompts are short statements with missing phrases that encourage your followers to respond with their own preferences. Using such prompts creates a way for your followers to engage with your content and share their opinions. It helps build a stronger connection with your audience and increase your visibility on the platform. Moreover, it encourages your followers to leave comments and interact with your posts, which can attract new followers to your account.
Let's say you are a sneaker seller, and you want to get more Instagram comments. You post a photo, and you want to write a caption, which includes a "Fill in the plank" structure. For example, you post a photo of your latest collection of sneakers and write a caption that says, "My favorite thing about these sneakers is __________. What's yours?" This prompt invite your followers to share their favorite sneakers features and encourages them to engage with your brand
Wrap Up
You can implement various strategies to increase your posts' number of Instagram comments. These include asking engaging questions, writing informative captions, and using relevant product and location-based hashtags. Besides, sharing at the right time of the day and sharing behind-the-scenes moments on your stories also play a key role. Following these tips and experimenting with different approaches can build a stronger connection with your followers and increase your visibility.
.
FAQs About Instagram Comments
How can I find the relevant hashtags to use for more Instagram comments?
To find relevant hashtags for your Instagram posts, you can start by researching popular hashtags in your niche and using them in your content. You can also use Instagram's built-in search feature to discover related hashtags and track the performance of your hashtags using analytics tools.
Does using hashtags help in getting more comments on Instagram?
Absolutely, yes. Using specific and relevant hashtags can drive users who are interested in your niche to your posts. This increases the chances of engagement and more comments on your posts. While Instagram permits up to 30 hashtags per post, using only 5-7 relevant hashtags is recommended.
Should I respond to every comment on my Instagram posts?
It's good to reply to comments on your Instagram posts to show appreciation and build a connection with your followers. But you don't have to respond to all comments. If you receive a lot of Instagram comments, focus on engaging with your most loyal or thoughtful followers.
How often should I post on Instagram to increase the number of comments I have?
Posting frequency on Instagram greatly impacts the number of comments you have. However, there's no one-size-fits-all answer. You should determine a posting schedule that suits you and your audience, and regularity is critical. You can use Instagram's Insights features to analyze when your followers are most active. 
How can I get more Instagram comments on my posts?
There are different ways to increase your comments on Instagram. Some effective methods are asking engaging questions, posting quizzes, riddles, or polls, or running contests and giveaways. 

Hi I'm Eira Harring. As an English language and literature graduate, I have been a content writer for a long time. Afterward, while writing content for the digital marketing, my interest in this sector and social media issues increased. I have been writing content on social media topics for about 5 years. It is a pleasure to share my knowledge in this field through FullSMM.com by following current trends and news.