While getting followers is important, getting comments on your tweets is equally crucial. This is because comments allow you to generate a more active and responsive community. Besides, getting more Twitter comments can provide valuable feedback and insights into what your followers like and dislike. You can make little adjustments to your content and adapt your strategy to meet their needs better. However, getting comments on Twitter may be a challenging task. Don't worry. In today's guide, we'll briefly introduce 19 effective steps to increase the number of comments you receive on Twitter. We guarantee to increase your comments by following these steps. If you're ready, let's start with the easiest one!
19 Perfect Steps To Get More Twitter Comments
Tweet Interesting Content
When you tweet interesting content, people are more likely to stop scrolling and take notice of your tweets. Such content can spark their interest and motivate them to react by liking, retweeting, or commenting on your tweet. A the end of the day, this enhances your engagement and visibility on the platform. Remember that interesting tweets get more Twitter comments, likes, and shares.
Select The Best Time To Post
Posting tweets at the optimal time on Twitter is crucial to increase the chances of your audience noticing and engaging with them. It helps you avoid posting when competitors are active and maximize the reach of your tweets. Researching your audience's Twitter usage patterns is vital to identifying the best time to post when they are most active on the platform.
Include A Call to Action
Adding a call to action (CTA) in your tweets helps provide your audience with clear instructions on what to do next. This encourages them to engage with your content. This, in turn, can result in more Twitter comments, likes, and retweets on your tweets, leading to increased visibility and reach on the platform. Using CTAs can prompt your audience to take the desired action and improve your engagement metrics.
Tweet Frequently
Posting frequently on Twitter helps to keep your audience engaged and build a loyal following. Consistently providing value and interesting content increases the likelihood of receiving engagement and comments and attracting more followers. Tweeting frequently helps to stay top-of-mind with your audience and can lead to more engagement and followers over time.
Use Twitter Cards
Using Twitter Cards is crucial for increasing Twitter comments as it allows attaching rich media such as images, videos, and links to make your content more engaging. Twitter Cards also provide extra context and information, which can encourage users to interact with your tweets and leave comments. For instance, a summary card can give users a preview of a blog post before clicking on the link, potentially increasing the post's views.
Respond To Mentions And Direct Messages
To increase the number of Twitter comments, it is very important to accept and respond to mentions and direct messages. Doing so demonstrates that you value your followers' engagement and input. A prompt and well-thought-out response can foster a more intimate relationship with your audience and encourage them to keep interacting with your content.
Participate In Twitter Chats And Conversations
Engaging in Twitter chats and discussions is a powerful strategy to enhance your online presence and gain exposure. It allows you to connect with like-minded individuals, industry experts, and potential customers. So you can create valuable networking opportunities. Furthermore, active participation in discussions can attract attention to your profile and stimulate conversations that could result in increased Twitter comments and engagement on your tweets.
Tag Other Users
When you tag other users in your tweets, you can catch their interest and motivate them to interact with your content. This can increase the number of comments, retweets, and likes on your tweets. Nonetheless, you should use tagging wisely and only tag users pertinent to your content, as excessively tagging or spamming can reduce engagement.
Use Humor
Using humor in your tweets can create a positive and emotional bond with your audience, leading them to engage with your content and leave Twitter comments. It can also increase the shareability of your tweets and boost your visibility on the platform. But, it's essential to use humor that aligns with your brand and audience and avoid offensive or insensitive jokes that can harm your reputation.
Use Trending Topics
Incorporating trending topics into your tweets helps boost engagement and attract more comments. By using popular hashtags and joining conversations on the platform, you can reach a broader audience and increase the visibility of your content. It's important to use relevant trending topics that align with your brand and audience to avoid coming across as insincere.
Engage with Retweets
Engaging with users who have retweeted your content can be an effective way to increase your Twitter comments. Responding to retweets can foster conversations and encourage users to engage with your tweet. This can also help to build stronger relationships with your followers and improve your visibility on the platform. It's important to approach retweets in a genuine manner and avoid appearing spammy or solely focused on self-promotion.
Ask A Riddle
Riddles on Twitter are a creative and interesting approach to stimulate interaction and receive more comments on your tweet. A well-crafted and captivating riddle can encourage your audience to participate in the conversation and leave Twitter comments, increasing engagement. It's crucial to ensure that the riddle aligns with your brand's tone and values and is not too difficult or easy to solve.
Create Polls
Creating polls on Twitter can be an effective way to increase engagement and generate more comments on your tweets. By allowing your audience to share their opinions and insights, you can foster community and encourage them to participate in the conversation. It's important to create polls that are interesting and relevant to your audience. So you can use them as a tool to spark meaningful discussions and gather feedback.
Ask Engaging Questions (Open-Ended Questions or What-If Questions)
To receive more Twitter comments, you can ask open-ended questions and encourage your audience to share their thoughts and opinions. You can inquire about their preferred tips, experiences, or recommendations related to your field or expertise. You can also seek feedback on your products, services, or content to prompt your followers to provide honest opinions and suggestions. You can also ask questions that inspire creativity or spark interest, such as hypothetical scenarios or questions that start with "what if."
Find the Optimal Number of Tweet to Post
It is important to find the right number of tweets to post to increase Twitter comments because it ensures your content is neither too much nor too little for your audience. Posting too frequently may appear spammy or irritating, reducing engagement and comments. However, not posting enough can result in missed opportunities for your audience to engage with your content. By determining the optimal number of tweets to post, you can maintain a balance that keeps your audience engaged and invested. So you can get more comments and interactions.
Use Easy to Understand Language
Using simple language is important to get more Twitter comments. You may lose followers and decrease engagement if your tweets contain complex or technical words. By keeping your language simple and clear, you can ensure that your content is easily understood by a wider audience. Using easy-to-understand language can also establish a personal and relatable tone to increase engagement further.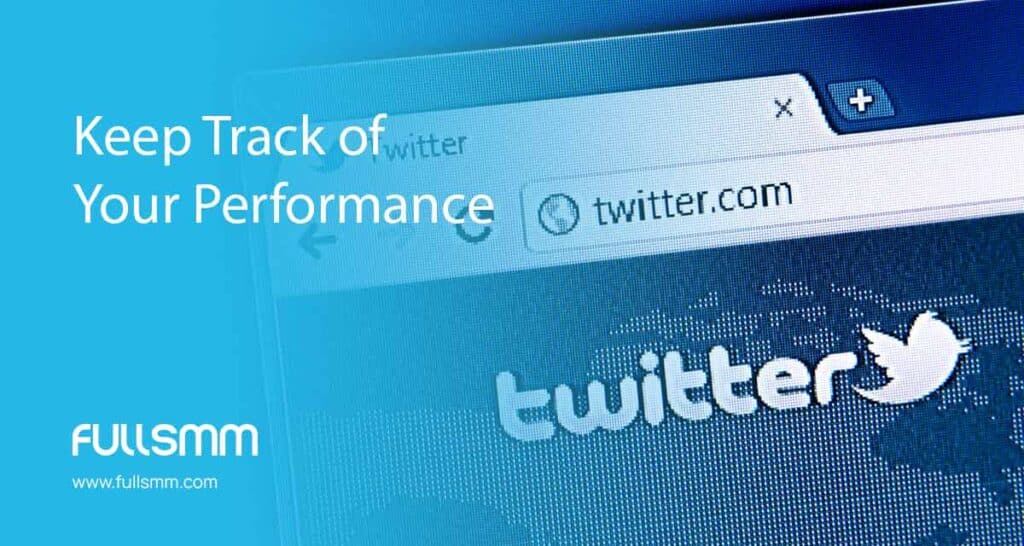 Keep Track of Your Performance
Monitoring your performance is crucial to increasing comments on Twitter as it enables you to review your previous content and engagement. It also allows you to recognize what is effective and what is not and make modifications to enhance your future results. By observing metrics like Twitter comments, impressions, and clicks, you can identify the type of content and tactics that engage your audience the most. So you can adjust your strategy accordingly. This can boost engagement and comments as you continue to refine your approach based on your performance analysis.
Share Behind-The-Scenes Glimpses
Sharing behind-the-scenes content can help increase Twitter comments by providing your followers with an inside look at your brand. This can create a sense of exclusivity and personal connection, encouraging your followers to engage more with your tweets. Additionally, sharing behind-the-scenes glimpses can help to build trust and authenticity, which are important factors in increasing Twitter comments. By offering unique and exclusive content, you can generate interest and spark conversations among your followers. This leads to more comments and interactions on your tweets.
Use GIFs and Memes
Using GIFs and memes can increase comments on Twitter as they are humorous and relatable, making them more shareable and engaging. By incorporating relevant memes and GIFs that align with your brand, you can grab your followers' attention and encourage them to leave Twitter comments. However, it's crucial to use them wisely and avoid any controversial or inappropriate content, as they can negatively impact your brand's reputation.
Final Thoughts
You can easily increase your Twitter likes. However, when it comes to getting comments, this takes much more time to achieve. This is because people can effortlessly tap the like button, but people need to take the time to leave a comment. However, following the above steps can help you get more Twitter comments. Responding to mentions and direct messages and tweeting interesting and engaging content help you increase the comments you receive. You can also create effective polls and ask riddles or open-ended questions to get more comments on the platform. By doing these, you can learn your followers' opinions and build strong relationships with them by getting ideas from them. But remember, the most important thing is to share high-quality and engaging tweets with patience.
Related article; How to Use Twitter Analytics?
FAQs About Getting More Comments on Twitter
Why is it important to get more comments on Twitter?
There are different reasons for this. Getting more comments allows you to increase engagement around your tweets. Besides, comments provide insight from your followers that help you to improve your relationship with your followers.
What kind of questions should I ask to encourage Twitter comments?
You can start by asking open-ended questions and inviting your followers to share their thoughts and opinions. Or you can also provide polls to gather feedback from your followers.
Is asking questions in my tweets effective in getting more comments?
Of course, yes. It is an acceptable and common practice on Twitter. Try to respond to comments and continue the conversation to make your followers feel valued.
Should I tag other users in my tweets to encourage comments?
Yes, tagging popular Twitter users can help you get their attention more easily. You can reach their followers when they retweet your content. All these increase your followers and remember that more followers mean more Twitter comments.
I can't get comments as I want on Twitter. What's wrong?
There can be different reasons for this. Be sure to post tweets that motivate people to leave comments. You can make sure your tweets are easy-to-understand and funny or informative. Besides, you can adjust your tweeting time when your followers are most active.