TikTok has become a destination for millions of users worldwide to share their artistic expression, connect with others and gain fame. To achieve these objectives, hashtags are pivotal, just like any other social media platform. Hashtags on TikTok can increase your videos' visibility, discoverability, and engagement. But with many hashtags available on the platform, choosing the right ones for your content can be daunting. Therefore, we present this article that will guide you in choosing the best TikTok hashtags, enhancing your content's reach and engagement and improving your overall success on the platform.
How to Discover Best Hashtags for TikTok Videos
Using appropriate hashtags can significantly enhance the visibility and interaction of your TikTok videos. To assist you in finding effective hashtags for your TikTok content, here are some valuable tips:
Explore widely-used hashtags related to your niche or industry to discover relevant ones that attract the attention of your targeted audience.
Explore the hashtags used by your competitors. This can provide insights into the popular hashtags in your industry and help you understand what kind of content resonates well with your target audience.
Take advantage of TikTok's hashtag suggestion feature. As you type a hashtag in the search box, TikTok will provide suggestions for related hashtags. This tool can assist you in identifying new, relevant hashtags for your content.
Explore trending TikTok hashtags to gain more visibility for your videos. TikTok often highlights popular trends and popular challenges on the app's main page, which can help you stay up-to-date with the latest hashtags.
Develop a personalized hashtag for your brand. Having a specific hashtag can aid in increasing brand recognition and promoting user-generated content.
Best TikTok Hashtags
Now, we would like to list the 25 best TikTok hashtags. However, it is essential to note that TikTok hashtag trends often evolve rapidly and shift frequently. Therefore, staying updated on the latest trends is crucial by regularly checking the Discover page before posting your content.
#fyp
#foryoupage
#viral
#trending
#comedy
#funnyvideos
#dance
#music
#beautyhacks
#fashion
#viralvideos
#featureme
#followme
#followforfollowback
#tiktokchallenge
#tipsandtricks
#girlchallenge
#moments
#dancechallenge
#tiktokcringe
#tiktokmademebuyit
#aesthetic
#viral
#tiktoktraditions
#tiktokers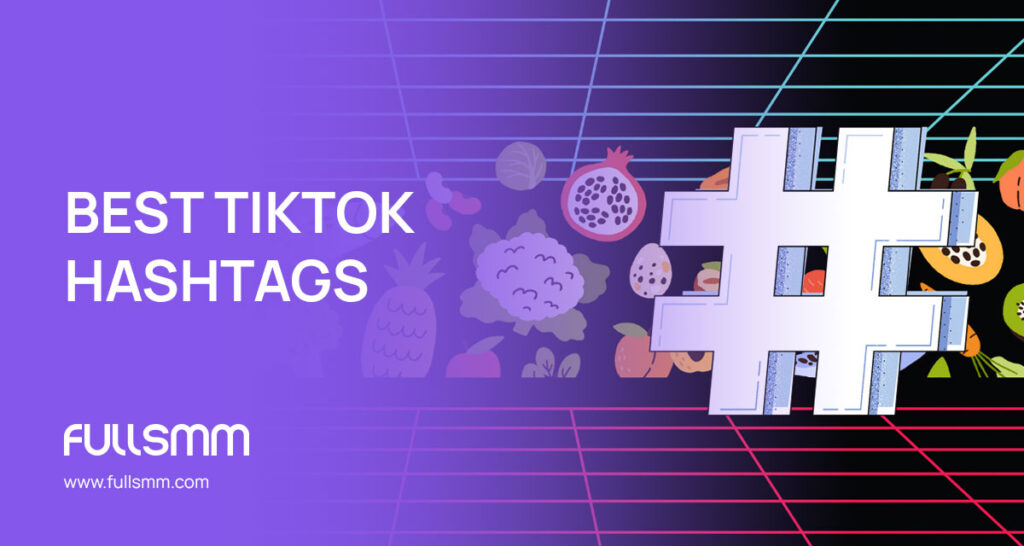 Food Hashtags
#foodie
#recipe
#cookingtips
#foodtiktok
#foodlover
#foodporn
#yum
#foodgasm
#foodstagram
#delicious
Fashion Hashtags
#fashionweek
#fashionlover
#fashioninspiration
#fashiondesigner
#outfitideas
#fashionblogger
#fashionstyle
#clothinghaul
#vintagefashion
#fashionaccessories
Comedy Hashtags
#justforlaughs
#lol
#comedy
#funnyvideos
#humor
#pranks
#laughtertherapy
#jokes
#funnymoments
#memes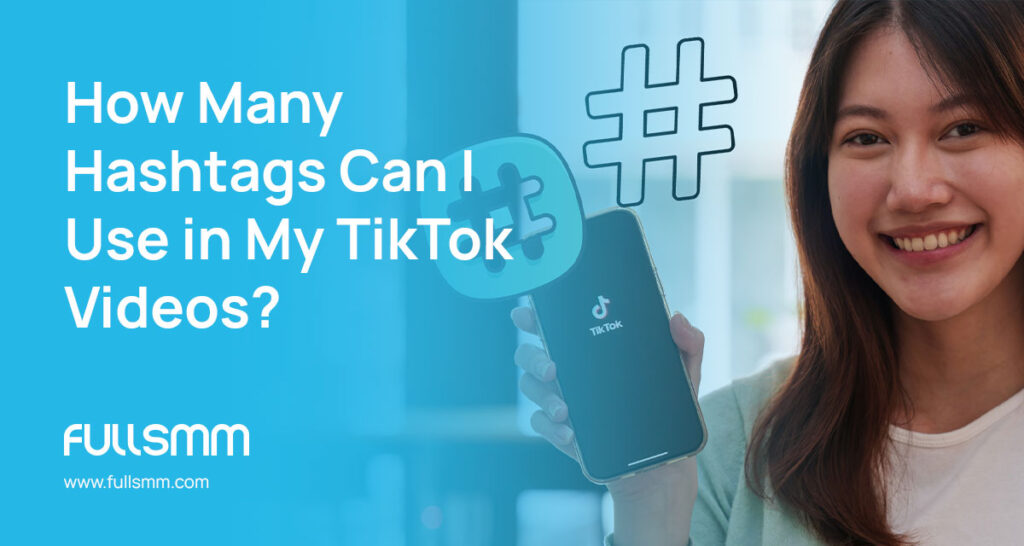 How Many Hashtags Can I Use in My TikTok Videos?
When selecting the best TikTok hashtags, remember the character limit for captions. There's no set rule for the number of hashtags to use, but limiting it to around five is generally advised. You can also modify your caption length to create more room for hashtags. These recommended hashtags are just a small fraction of the thousands available on TikTok, but they are among the most well-liked, and using them may help boost your video's exposure. By selecting relevant and popular hashtags, you can increase your chances of reaching a larger audience and gaining followers.
Hashtag Usage Mistakes to Avoid
To ensure that your TikTok hashtag strategy is effective, it's essential to be aware of common mistakes to avoid. Here are some common hashtag usage mistakes to avoid:
Using irrelevant hashtags
Using too many hashtags
Using Banned or restricted hashtags
Not researching the meaning of a hashtag before using it
Using only popular hashtags and Not using a mix of niche-specific and trending hashtags
Not regularly updating your hashtags
Using hashtags that are too long or complex
Using hashtags that are difficult to read or understand
When you pay attention to the above points, it will be easy to choose the best TikTok hashtags for your videos. 
Related articles:
FAQs About Best Hashtags for TikTok
How do I know which hashtags are popular and relevant?
To find popular and relevant hashtags on TikTok, you can use online TikTok hashtag generator tools. Analyzing the hashtags used by successful creators in your niche is also helpful. 
How often should I update my hashtags on TikTok?
It's a good practice to regularly update your hashtags on TikTok to ensure they are still relevant and effective. How often you update them depends on how frequently you post new content and how quickly the popularity of a hashtag change. Keep in mind that the popularity of hashtags can vary, so it's crucial to review and refresh your hashtags regularly to ensure they continue to be effective 
What are the best TikTok hashtags to use?
As of 2023, some of the best hashtags to use on TikTok include #fyp, #foryoupage, #viral, #trending, #comedy, #funnyvideos, #followforfollowback, #tiktokchallenge, #tipsandtricks, #girlchallenge, #diy, #moments, #tiktokfood, #couplegoals, #dancechallenge, #tiktokcringe, #tiktokmademebuyit. However, it's important to remember that these hashtags may change in popularity over time. Therefore, keeping an eye on the Discover page regularly is recommended to see what's trending before publishing. 
Our Final Thoughts on Best Hashtags for TikTok
Using the best TikTok hashtags in your content strategy can be a game-changer for achieving success on the platform. Using relevant and trending hashtags can attract a larger audience and increase engagement, which can lead to your content going viral. It's important to remember to keep your hashtags updated and to use a combination of niche-specific and popular hashtags for optimal results. By consistently creating quality content and engaging with your audience, you can see significant growth in your TikTok following. So why wait? Start exploring the best hashtags for your content and unlock your creative potential on TikTok today.
Read our Guide to Tiktok and learn significant insides about Tiktok platform.
Check out our Tiktok SMM Panel packages to get more likes, views and all!