Although the symbol "#" is familiar to all of us now, it confused us when it first appeared, didn't it? We didn't understand what it was. Now, those who want to grow their Instagram accounts and improve their business are using this symbol quite effectively. So, what is this symbol called a hashtag exactly, and what are 10 tips for using hashtags to grow your Instagram following?
What is an Instagram Hashtag?
The symbol "#" represents the hashtags on social media, mostly on Instagram. To categorize your content on the Instagram platform these hashtags are used. They are words or phrases preceded by the "#" symbol. Using hashtags on Instagram makes it easier for users to find and discover content related to specific topics, themes, or trends.
A Good Strategy for Your Instagram Growth
As we mentioned before, people use hashtags for Instagram growth which helps to find a new audience, increases visibility, and boosts engagement on your posts. Using hashtags for Instagram growth is one of the effective ways to do so. However, this requires a bit of strategy. Here are 10 tips for using hashtags to grow your Instagram following:
Lookup for Related Hashtags
You have a niche topic and you need hashtags. Okay, the first step is researching relevant hashtags for your topic on Instagram. Look for popular hashtags that represent your niche, service, or content.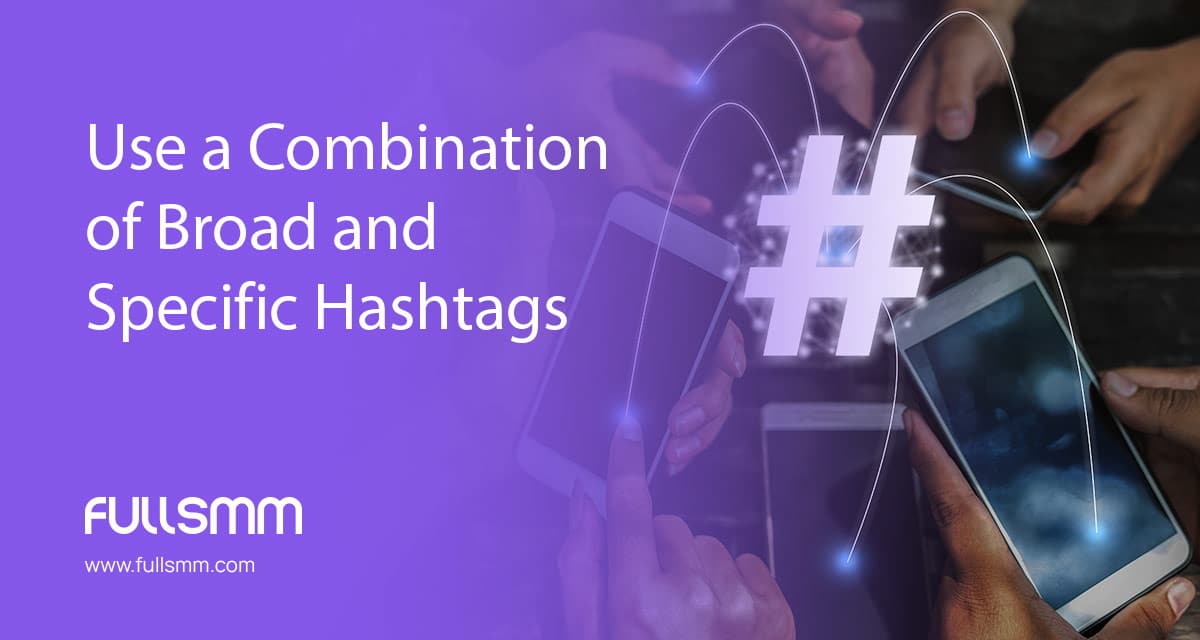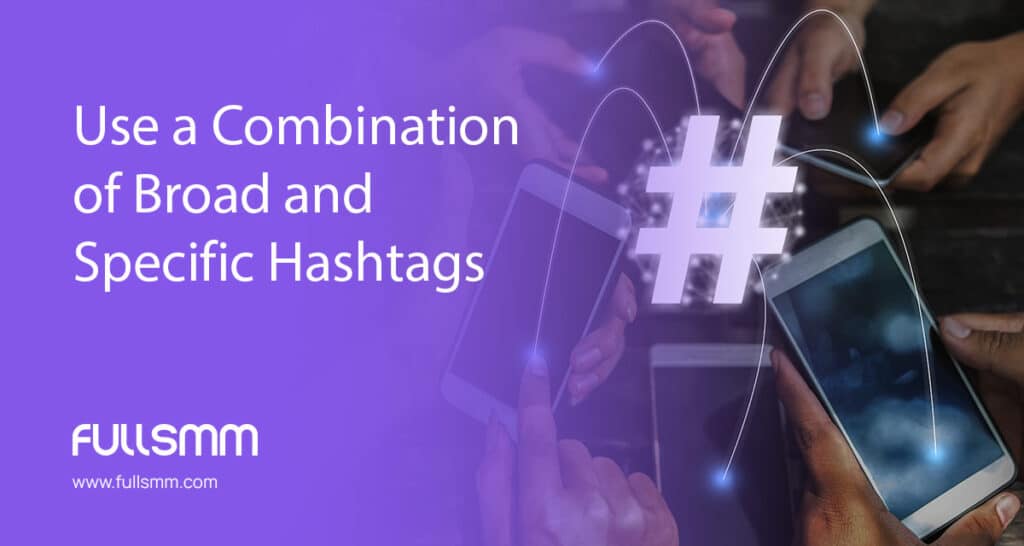 Use a Combination of Broad and Specific Hashtags
You can increase your visibility by using a combination of popular and niche-specific hashtags. Having popular hashtags can help you to reach more audiences, while niche-specific hashtags can reach people who are interested in your specific topic, service, good, or content.
Be Brief with Your Hashtags
Your hashtags should be easily remembered. If you will use long or complicated hashtags you will make it difficult for people to find your posts. Because they will be harder to remember and more challenging to type accurately. For instance, if you create a hashtag that is more than a few words long, it may become challenging for people to remember the entire phrase, and they may not bother to search for it all.
Use Branded Hashtags for your Posts
Creating a branded hashtag is an effective way to promote your profile on Instagram. It is a unique hashtag that is specific to your business or brand. It could be the name of your company, a catchy slogan, or a short phrase that is associated with your niche. Make a branded hashtag and utilize it frequently for your company or product. You will spread the word about your business and make it simpler for people to locate your content in this way.
Use Geo-specific Hashtags
If your business is local you can use geo-specific or location-based hashtags to connect with local people in your area. These types of hashtags typically include the name of a city, region, or landmark, and are used to identify content that is relevant to a specific location. This strategy is extremely helpful especially if your goal is to connect with local audiences.
Have Trending Hashtags
If you want to stay on top of trending topics and conversations on Instagram or social media, monitoring popular hashtags is an effective way. Watch for popular hashtags and utilize them when they are related to your niche content. By doing this, you will be able to expand your audience and grow your account.
Avoid Using Too Many Hashtags
Okay, although hashtags can be useful, it is critical to avoid using too many of them. On Instagram, up to 30 hashtags are allowed per post, however, adding too many can seem spammy and reduce interaction.
In your Instagram Stories, Use Hashtags
Remember to use hashtags in your Instagram stories, as well. Using hashtags in your Instagram stories can help you to increase the reach of your content and attract new followers to your account. When you add hashtags to your stories, your content will appear in the hashtag search results, allowing new users to discover your niche account.
Analyze your Hashtags
Keep an eye on your hashtag usage and analyze its effectiveness. Monitoring the effectiveness of your hashtag usage is essential for optimizing your social media strategy and ensuring that your content reaches your target audience. By analyzing your hashtag usage, you can determine which hashtags are generating the most engagement and adjust your approach accordingly.
Interact in Hashtags Communities
Lastly, interact with the hashtag communities that you are using. Use the same hashtags on other people's posts, leave likes and comments, and join the discussion. This can improve your engagement with your content and help you establish relationships with your audience.
Related article; How to Get More Likes On Instagram?
Conclusion
Using hashtags on Instagram might take some time and effort to use hashtags efficiently, but it is definitely worth it to increase your following. You may utilize hashtags to attract new audiences, raise visibility, and increase interaction on your posts by adhering to these 10 tips for using hashtags to grow your Instagram following.
FAQs About 10 Tips for Using Hashtags to Grow Your Instagram Following
Do I have to use 30 hashtags per Instagram post?
No, each Instagram post does not require 30 hashtags. The ideal amount of hashtags to use might change based on the content and audience, even though Instagram only permits up to 30 hashtags per post. While using too few hashtags will limit the number of people who can find your content, using too many of them can make your post seem eager for attention or spammy.
What is the ideal number of hashtags for Instagram posts?
Social media specialists generally agree that utilizing 9 to 11 hashtags for each post is an ideal number range to aim for. It is crucial to remember that hashtag quality and relevancy are far greater than quantity. Instead of flooding your posts with popular but irrelevant hashtags, you should concentrate on utilizing hashtags that are related to your content and target audience.
Should I change my Instagram hashtags?
Changing your Instagram hashtags is a good idea. It can help you to reach a new audience and keep your material fresh. To determine which hashtags are most effective for your content and audience, try out several sets. You do not necessarily need to update your hashtags, though, if they regularly perform effectively for your posts and are pertinent to your business. To keep your material accessible and interesting, it is important to strike a balance between utilizing frequent hashtags and trying out new ones.