In today's fast-paced digital world, social media platforms have become a vital part of marketing strategies. Instagram has risen as a formidable tool for businesses to establish connections with their target audience. One of the key features that have contributed to Instagram's popularity is "Instagram stories."In the upcoming sections, we will explore the immense potential of Instagram stories for business and how they can significantly boost your brand's visibility and engagement. So, let's jump right in and explore the possibilities!
What are Instagram Stories?
Instagram stories is a feature within the Instagram app that allows users to share photos and videos that disappear after 24 hours. It offers a more casual and ephemeral way of sharing content compared to the permanent posts on the main feed. With over 500 million daily active users, Instagram stories provide an incredible opportunity for businesses to reach a large audience and more views leave a lasting impression.
How to Increase Visibility with Instagram Stories?
Story Highlights: the Instagram story has a unique feature called "Story Highlights," where you can save your best stories and display them on your profile permanently. This is an excellent way to showcase your brand's personality, products, services, or behind-the-scenes content. By organizing your story highlights into different categories, you can make it easier for your audience to explore and engage with your brand.
Hashtags and Location Tags: Just like regular Instagram posts, you can use hashtags and location tags in your stories to increase their discoverability. Utilize relevant and popular hashtags related to your industry or niche to attract a wider audience. Additionally, adding location tags can help you reach people who are searching for content specific to a particular location, such as a city or event.
Explore Page: Instagram's Explore page is a highly curated feed that showcases content tailored to users' interests. Engaging and compelling stories have a higher chance of being featured on the Explore page, exposing your brand to a wider audience. Focus on creating visually appealing and engaging stories that resonate with your target audience to increase your chances of being discovered.
Related article; Unlocking the Secret to Success: Finding the Best Time to Post on Instagram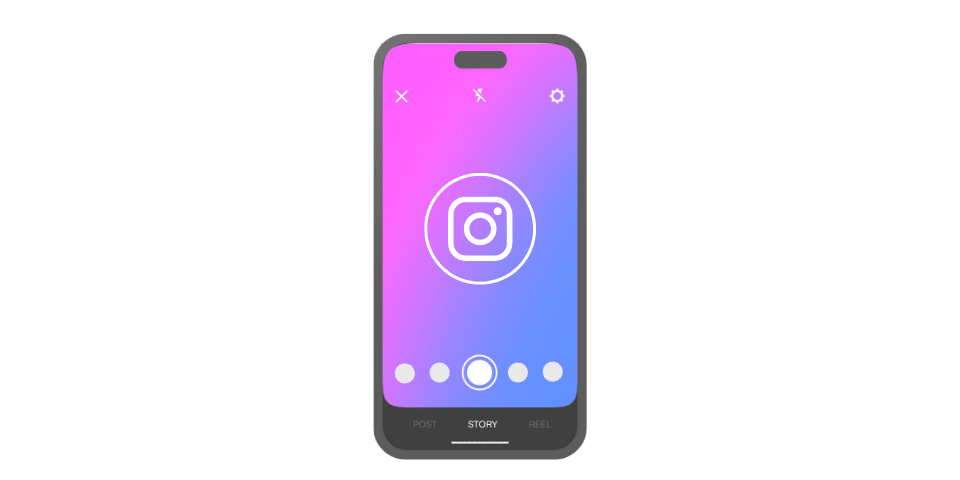 How to Enhance Engagement through Instagram Stories?
Interactive Features: Instagram stories offer a variety of interactive features that can drive engagement and foster a sense of community. Use features like polls, quizzes, and question stickers to encourage your audience to participate in your stories actively. This not only increases engagement but also provides valuable Instagram insights into your audience's preferences and opinions.
Swipe-Up Links: If you have a business account with 10,000 or more followers, you can unlock the swipe-up feature in your Instagram stories. This feature allows you to add links to your stories, directing users to specific landing pages, blog posts, product pages, or promotions. Leveraging swipe-up links can drive traffic to your website and increase conversions.
Behind-the-Scenes Content: Instagram stories provide a perfect platform to give your audience a glimpse into the behind-the-scenes aspects of your brand. Share exclusive content, such as product development processes, team activities, or sneak peeks of upcoming launches. This creates a sense of authenticity, fosters a connection with your audience, and encourages them to become loyal brand advocates.
User-Generated Content (UGC): By encouraging your followers to generate content centered around your brand and tag you in their stories, you can gather an array of captivating brand story ideas. Reposting user-generated content (UGC) not only expresses gratitude to your followers but also acts as compelling social proof for your brand. It showcases authentic individuals utilizing and relishing your products or services, which in turn builds a strong foundation of trust and credibility among your audience.
Related article; How to Use Instagram Insights? 
Revolutionizing Brand Engagement: Unleashing the Power of Instagram Stories
Instagram story offers a powerful tool for businesses to enhance their brand's visibility and engagement. With its casual and ephemeral nature, Instagram stories provide a unique way to connect with a large audience and leave a lasting impression. By utilizing features like Story Highlights, hashtags, and location tags, businesses can increase the discoverability of their Instagram stories for business and attract a wider audience. Moreover, engaging and visually appealing stories have the potential to be featured on the Explore page, exposing the brand to an even broader user base. To enhance engagement, interactive features, and swipe-up links can be utilized to encourage audience participation and drive traffic to specific landing pages or promotions. Sharing behind-the-scenes content and leveraging user-generated content further fosters authenticity, loyalty, and trust among the audience. With Instagram stories, businesses can effectively boost their brand's visibility and engagement, establishing a strong online presence in today's digital landscape.
FAQs about Maximizing Brand Visibility and Engagement with Instagram Stories
How can Instagram stories boost brand visibility and engagement? 
Instagram stories can boost brand visibility and engagement by utilizing features such as hashtags, location tags, and interactive elements. This help reaches a larger audience and increases discoverability while fostering meaningful engagement with your followers. 
Is it beneficial to repost user-generated content (UGC) in Instagram stories? 
Yes, reposting user-generated content not only expresses gratitude to your followers but also acts as compelling social proof for your brand. It showcases real individuals using and enjoying your products or services, which builds trust and credibility among your audience. 
What are some effective strategies for creating captivating Instagram stories? 
To create captivating Instagram stories, focus on visually appealing content that aligns with your brand's identity. Use engaging storytelling techniques, incorporate interactive elements such as polls or quizzes, and consider using swipe-up links to direct followers to relevant content or promotions. Consistency in posting stories and monitoring analytics for insights can also help refine your strategy and increase engagement.