As one of the most popular social media platforms, Instagram has become a key marketing tool for businesses and influencers alike. But with millions of users scrolling through their feeds at any given time, it can be difficult to know when to post to maximize your reach and engagement. In this article, we'll explore the importance of timing on Instagram and provide some tips for determining the best time to post for your audience.
Understanding the Instagram Algorithm
Before we dive into the best times to post on Instagram, it's important to understand how the platform's algorithm works. Instagram uses a variety of factors to determine which posts appear in a user's feed, including relevance, engagement, and timeliness.
The timeliness factor means that Instagram prioritizes posts that are recent and relevant to the user. So, if you want your content to be seen by as many people as possible, it's important to post when your audience is most active on the platform.
Identifying Your Audience's Habits
The first step in determining the best time to post on Instagram is to identify your audience's habits. When are they most likely to be scrolling through their feeds? This will depend on a variety of factors, including their time zone, age, occupation, and interests.
One way to gather this information is to use Instagram's built-in analytics tool, Instagram Insights. This tool provides detailed information about your audience's demographics, including their age, gender, location, and activity times. You can use this information to identify patterns and trends in your audience's behavior, such as when they are most active on the platform.
You can also use third-party tools, such as Sprout Social or Hootsuite, to analyze your Instagram data and determine the best times to post based on your audience's habits.
Experimenting with Posting Times
Once you've identified your audience's habits, it's time to experiment with posting times to see what works best for your brand. Start by posting at different times of day and tracking your engagement metrics, such as likes, comments, and shares.
Keep in mind that your audience's habits may change over time, so it's important to regularly review your analytics and adjust your posting schedule accordingly. You may also want to consider the type of content you're posting and how it relates to your audience's habits. For example, if you're targeting a global audience, you may need to adjust your posting schedule to accommodate different time zones.
Learn how to get more likes on Instagram with our other article!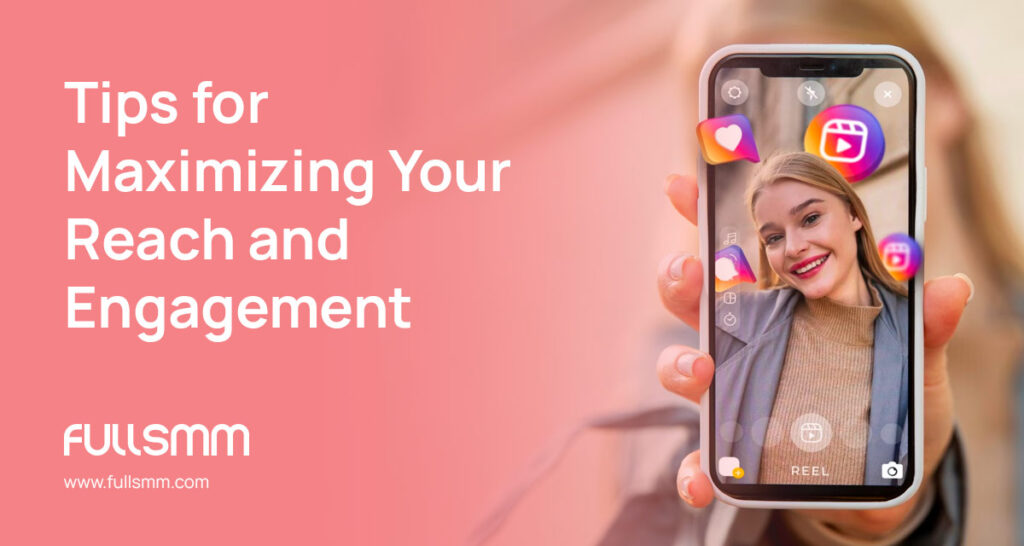 Tips for Maximizing Your Reach and Engagement
In addition to posting at the right times, there are a few other tips you can use to maximize your reach and engagement on Instagram:
Use hashtags:
Hashtags can help your content reach a wider audience, so be sure to use relevant hashtags in your posts. You can also use tools like Hashtagify to identify popular hashtags in your niche.
Create engaging content:
Posting engaging content, such as eye-catching visuals or thought-provoking captions, can help increase your engagement and attract new followers.
One way to do this is by identifying topics or themes that your audience is passionate about and creating content that speaks to those interests. It's also important to focus on creating visually appealing content, whether it's through eye-catching graphics or well-composed photos and videos.
Another effective strategy is to use storytelling techniques to make your content more relatable and engaging. By sharing personal anecdotes or experiences, you can connect with your audience on a deeper level and encourage them to engage with your content. Finally, be sure to encourage conversation and interaction by asking questions, running polls, or hosting Q&A sessions. By using these tactics and staying attuned to your audience's preferences, you can create engaging content that will help grow your following and strengthen your brand's online presence.
Interact with your audience:
Engage with your audience by responding to comments, liking and commenting on their posts, and hosting Instagram Live sessions. This can help build a loyal following and increase your reach on the platform.
Analyze your data:
Regularly review your Instagram data to track your progress and adjust your strategy as needed. Use tools like Instagram Insights or third-party analytics tools to gain insights into your audience's behavior and engagement metrics.
So to wrap it up, timing is everything on Instagram, and by understanding your audience's habits and experimenting with posting times, you can maximize your reach and engagement on the platform. Use the tips outlined in this article to optimize your Instagram strategy and build a loyal following for your brand or business. Never forget that finding best time to post on ınstagram is unlocking the secret to success.
Related article; How to Use Instagram for Business
Check out our Instagram SMM Panel packages for you to increase engagement, likes and comments!
FAQ About Post Timing on Instagram
Why does the timing of my Instagram posts matter? 
Timing matters because it affects how many of your followers will see and engage with your content, which can impact your engagement levels. 
What are some factors that influence the best time to post on Instagram? 
Factors that influence the best time to post include your target audience's schedule and time zone, the type of content you're sharing, and overall Instagram usage trends. 
Is there a one-size-fits-all solution for determining the best time to post on Instagram? 
No, there is no one-size-fits-all solution. The best posting times will depend on your target audience and the type of content you share, but tools like Instagram Insights and third-party analytics can help determine optimal posting times.