The Instagram platform is gradually developing itself and is one of the most used social media applications by people. You can also connect with others and share their content with them through this platform. In addition, many users use the messaging feature on Instagram to communicate with their loved ones. Along with messaging for communication, Instagram emoji reactions have emerged. Along with how you like the messages in your DMs, be ready for different responses to those messages with various reactions to IG DMs. You can also benefit from IG message reactions to make your messaging on Instagram more fun. If you don't know how to do this and to learn how to use emojis for your messages, you can review the detailed information in the article. In this way, you will strengthen your connection with your loved ones and avoid miscommunications in your messages.
Why You Need to Learn Instagram DM and Reply Reactions?
There are many times when you chat with loved ones or other users on Instagram. Emojis will be effective when you sometimes do not know how to reply to the messages you receive or when you want to show your reaction to them. Thanks to Instagram emoji reactions, you can reply to your messages practically in your DMs. So, when you can choose this reaction in DM, check below:
Thanks to Instagram emoji reactions for direct messages, you can provide a practical response to users you do not know or are not close to instead of texting them. Emojis will be a more effective response, especially in terms of expressing emotions.
You can have friends who send you content, such as reels and funny posts. Instagram emoji reactions make more sense when you don't think you need to send a message. In addition, using emojis in cases where you don't have time to respond may be preferable.
Content producers like influencers on Instagram want to strengthen their connection with their followers. Suppose you are using Instagram as a content producer. In that case, you can reflect your interest to your followers thanks to reacting to ig dm to interact with them. Instagram emojis are an option that can be preferred for fun communication.
You will have discovered the fastest way to respond with Instagram emoji reactions. You can keep in touch with your loved ones and friends by using emojis.
How to React to Messages on Instagram in 3 Steps
You can have a more effective conversation with emoji reactions that you can choose in your Instagram DMs. So be ready to learn how to choose your emojis to react to insta DM. Here are the steps to use emoji reactions:
You Have Performed the Instagram Update
First of all, you should remember that your Instagram must be up-to-date for emoji reactions on Instagram. Go to your store for emoji reactions valid in the latest version of Instagram. You must select the Instagram application for the update, which you can perform from the App Store or Google Play Store. Afterward, you will be ready to react to Instagram messages by updating Instagram from the updates section.
Make Chat Selection for Emoji Response in Instagram Application
After updating the Instagram application, direct your DMs. Here you need to select the message you want to reply to. When you head to the chats, you should touch the message icon to reply.
Select Emoji Reactions for Messages in Chat
After logging in to the chat, you must choose emoji to react to the IG message. To achieve this, you must press and hold any message in the chat. When you hold it down, emoji reactions will appear. You can choose the one you want from the emojis here and provide IG message reactions. Also, double-tapping the messages will reveal the default emoji, the heart emoji.
When you perform these steps, you will have Instagram reactions. It is also recommended to remember a practical tip. You can change the heart emoji, which is the default emoji if you want. When you press and hold on to the heart emoji, you can replace the heart emoji selected by default with an emoji of your choice.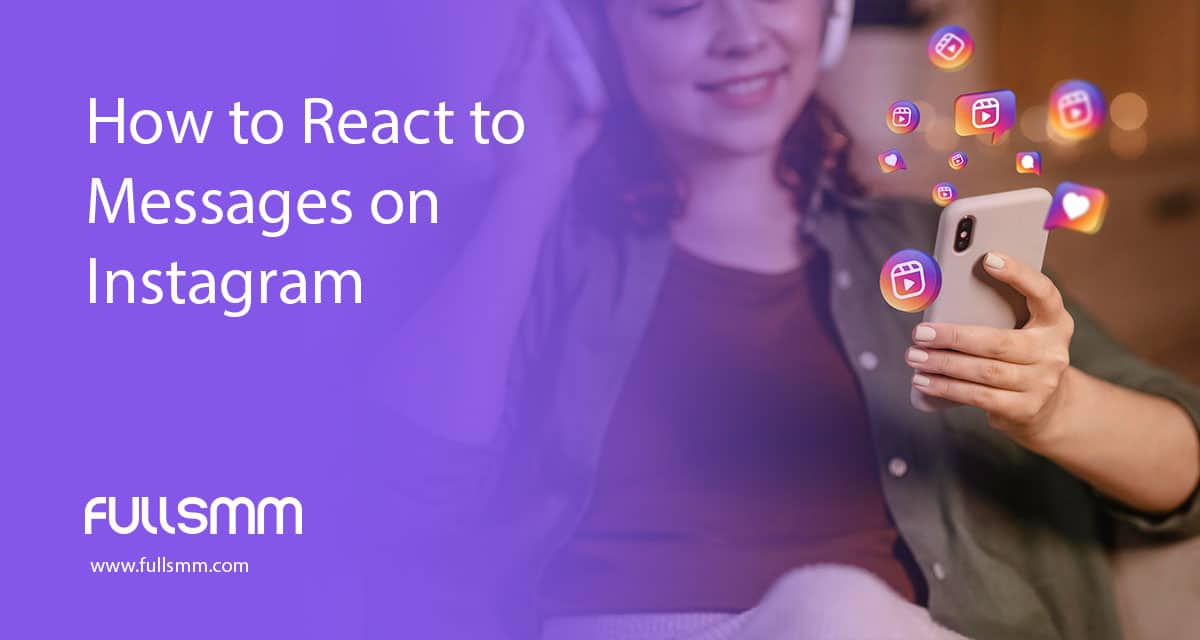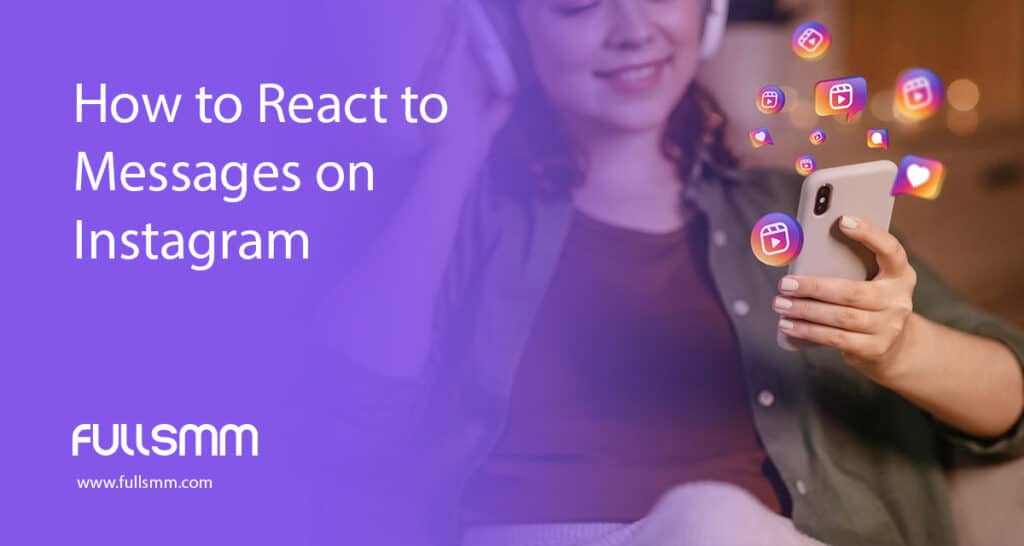 How To Change Emoji Reactions In Instagram DMs?
After learning how to provide emoji reactions to messages in your Instagram DMs, you should know that you can change these emojis. You can follow the steps below for the emoji reaction you accidentally gave or want to change on Instagram:
After opening the Instagram application, you must log in to your account.
Then navigate to your DMs section in the Instagram application.
You must select the chat for which you want to change the emoji reactions.
After selecting this chat, you must find the message you want to change the emoji response and press and hold the emoji.
This will bring up a menu with various emojis. You can choose a different emoji reaction from this menu instead of the emoji you want to change.
Thus, when you make the emoji change, the person you are chatting with will be notified about this change.
Instagram emoji reactions for direct message changes are very easy. When you follow the steps above, you can change the emoji whenever you want.
How to React to Messages on Instagram PC?
When you use the Instagram application from a PC, there are some steps you need to do for emoji reactions on Instagram. Reviewing these steps, you can also give emoji responses to messages from your PC.
After opening the Instagram application on your PC, log in to your account.
Then go to the DM section in the upper right corner of the screen. In the Direct Messages in this section, you must select the message to which you will react.
When you click on the chat with the message you will react to, click on the smiley emoji on the right side.
You will see a list of various emojis when you click on this smiley emoji. You can choose the Instagram emoji reactions you want from this list.
When you click on the emoji you want to use, that emoji will be selected for the message.
Thus, reacting to the messages you want via the PC is possible. You can perform the above steps from your PC for IG message reactions.
How To React to Instagram Stories With Emojis?
Many stories appear on Instagram. You can choose emoji reactions when you want to react to the ones you like in these stories. You can learn how to provide Instagram emoji reactions to stories with these steps:
First, determine the story you want to react to from the section where the stories are on Instagram.
Then when the story opens, you should touch the text box at the bottom.
Under the text box, you can select the emojis you want by tapping the icon section on your keyboard.
When you select and tap the emoji, you can send this emoji added to the text box to the user by tapping the "Send" section.
In addition, when you click on the stories on Instagram, you can send certain emojis that appear with the scroll-up feature to the story owner by touching them.
How to Customize Instagram Emoji Reactions?
Six emojis are available for you to choose emojis to react to Instagram messages. These emojis may not appeal to you. For this reason, you can customize the emoji reactions you want to add to the top. By performing this operation, you will have the chance to give more practical answers to the messages. Here you can customize Instagram emoji reactions with these steps:
First of all, head to the DM box on your Instagram account.
You must select a message in the chat that you want to react to.
Pressing and holding the message will show the "+" sign next to the default emojis. You will see the "Customize" option when you tap this sign.
When you click on the Customize option, you can choose other emojis instead of the default emojis.
In this way, the emojis you set will appear as default when you press and hold on to a message.
You will have the opportunity to use these emojis to react to the conversations you want. Your customization will remain permanently after saving.
If you are interested, you can take a look at this article How to Get More Comments on Instagram
Conclusion About React to Instagram Messages
Instagram emoji reactions, which are a practical and fast way of responding to the messages of the people you chat with daily on the Instagram platform, are getting increasingly popular. As you can see in the article, you can use emojis in the chats you want without the need for messaging. With the emoji customizations, you will provide easy steps, and you can reply to the messages you wish to with various emojis. Thus, a quick and emotional expression will emerge among users. Save time and strengthen your bonds by using emoji reactions while chatting with your loved ones, friends, or people you don't know.
Related articles;
Why Can't You Use Emoji Reactions to Messages on Instagram? 
You cannot use emoji reactions for your chats in the DM box on Instagram due to old version usage, internet slowness, and technical errors. 
How to Remove Your Reaction to Messages on Instagram? 
If you want to remove the emoji reaction you sent to a message in a chat on Instagram, tap the icon. The emoji will be emptied when you click the option to remove it later. 
Why Choose Instagram Emoji Reactions? 
Users prefer Instagram emoji reactions to react faster and save time. Emojis will be a practical solution when you don't want to text.