Regarding your social media strategy, sharing video content might be the best way to boost your account. That's because video content is more shareable and captures more attention. Hence, social media platforms like Instagram focus on video content nowadays.
As Instagram Reels grows in popularity, so does Instagram Live. However, streaming might be an overwhelming process for some Ig users. Some offensive comments or spam messages might leave you feeling irritated. Therefore, there is a solution to prevent these from happening. As Instagram promotes a positive digital environment, users can easily hide Ig live comments and even filter them out. Let's check out this mini guide on how to turn off Ig live comments easily:
Why Do People Want to Hide Comments on Instagram Live?
Users may hide and filter lg comments to avoid offensive comments. As we mentioned above, dealing with these comments can be overwhelming. However, you can also conceal Ig live comments to control your narrative. You can turn off your comments to avoid spam or bot comments. So you can maintain the focus on your content easier. A flood of comments can be distracting for you and your viewers. Hence, hiding your comments can be a great way to direct the flow of your Ig live session. Moreover, you can also turn off Ig live comments if you have safety or privacy concerns. If you encounter comments that include your personal information, Instagram allows you to hide those easily on live sessions too.
How Can I Turn off Comments on Instagram Live as a Host?
You can take complete control of your live while streaming as a host. Luckily, it's straightforward to turn off the comments of your live sessions.
To turn off the comments on Instagram Live as a host:
Go to your Instagram app, and tap the + icon at the center.
Then choose Live and tap on it once to start streaming.
Tap on the three horizontal dots menu in the comment section
Once the menu opens up, choose Turn off commenting.
If you want to re-enable the comments for a specific live session:
Tap on your screen and hold your finger on the screen.
When the tab appears, choose Show Comments.
How Can I Hide Comments on Instagram Live as a Viewer?
For a viewer, comment sections might sometimes be distracting. Instagram allows viewers to turn off the comments. Hence, you can watch the live session without seeing those distracting comments.
To hide comments easily as a viewer:
Tap in the middle of your screen while watching the live streaming.
Now, tap on the Hide Comments option that appears on the screen.
The comments will hide, and you can continue watching the live streaming without a comment section.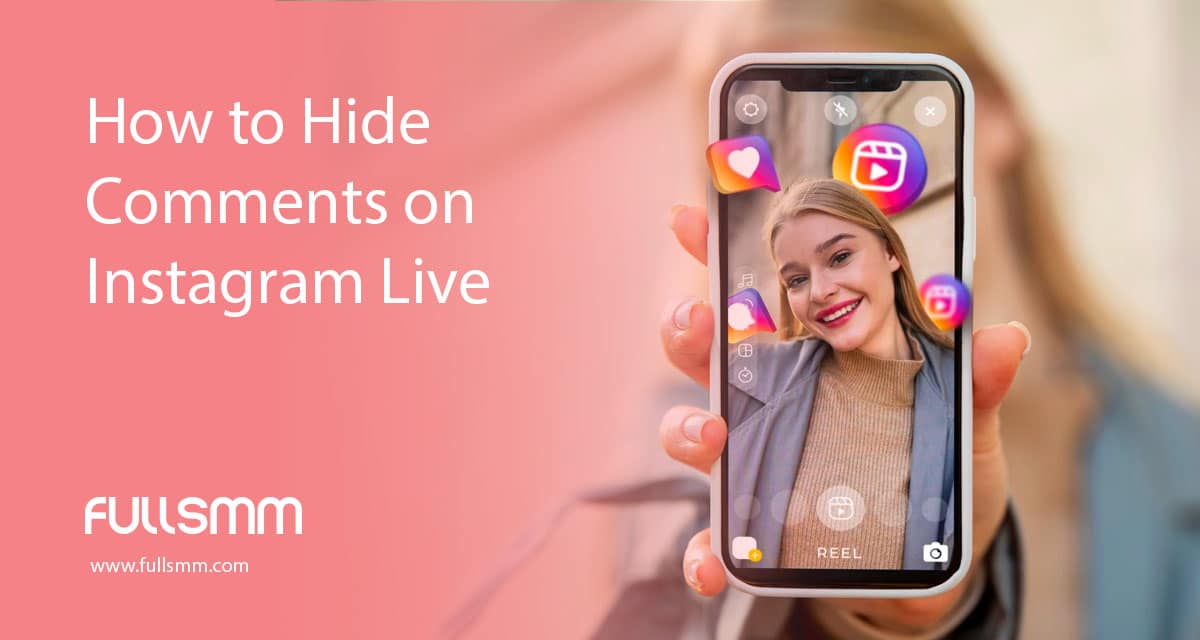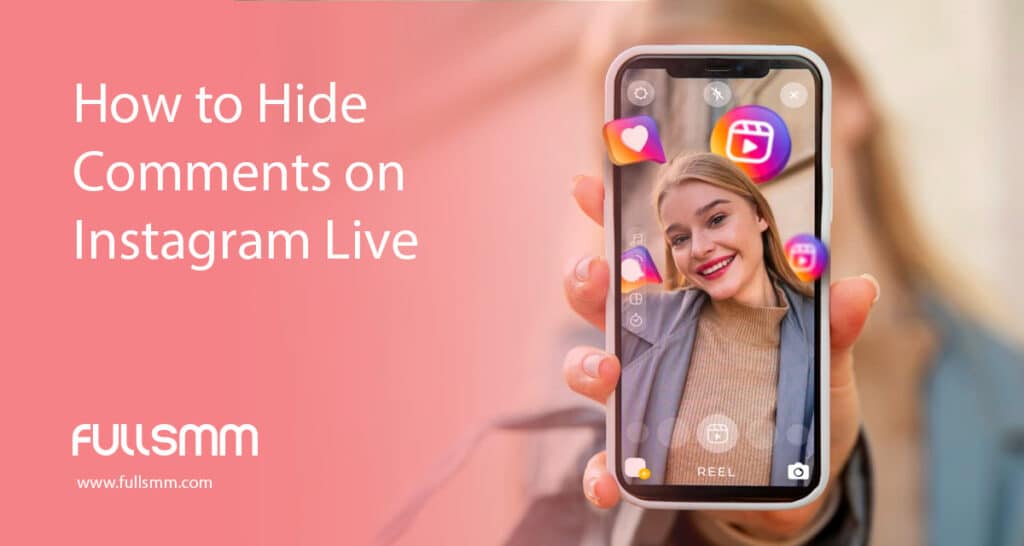 Can You Block Certain Words on Instagram?
As we mentioned earlier, you can filter certain words easily. Users can also list keywords they don't want to see in their live session. You can hide a keyword you don't wish to see even if they don't directly violate Community Guidelines. You can always add new keywords, and Instagram will block them automatically. As Instagram promotes a positive digital platform, you can filter all your direct messages, posts, and Ig live sessions.
To easily block certain words on Instagram, you can follow the steps below:
Choose the More icon located on the left and select Settings.
Proceed to How others can interact with you, located on the left.
Here, find the Manage comment settings below Comments.
Now you can start adding the specific words, phrases, or emojis you don't want to see.
Keep in mind that you should select Submit to set the changes.
Using Keyword Filters on Instagram Live:
As Instagram allows us to filter our live sessions, you don't have to turn off your whole comment section. You can easily block specific keywords and commenters.
To filter some keywords on Instagram Live:
Go to the Instagram app and start a live session.
Choose the three-dot icon located at the top right corner of your screen.
Tap on Comment Controls.
Select Block Comments From and enter the keywords you don't want to see.
To manage your hidden keywords easily:
In your profile, go to the menu.
Tap on Settings, Privacy, and proceed to Hidden Words.
Here, you can manage your list of keywords and settings at the bottom of the page.
Related articles;
Conclusion
As a result, video content grows in popularity, and it's one of the best ways to boost your social media strategy. When it comes to Instagram Live, streaming can be an intimidating process for some users. Negative or unwanted comments can be quite challenging while you're on live. As Instagram is a platform that values positive user experience, users can easily filter or hide Ig comments. In addition, even if you are not concerned about negative comments, you can still take advantage of these features. Hiding or filtering comments can help keep the focus on yourself, as some comments can be very distracting. Following the steps we mentioned above, you can quickly hide, filter, or turn off your Ig live comments. Thanks to these comment filtering settings, you can easily boost your Ig account. Instagram is ready to help you out in terms of safety and privacy.
What is Comment Filtering on Instagram? 
Instagram allows its users to hide offensive words, spam messages or bot comments. So, you don't have to deal with the negativity of social media. It also allows you to customize these settings or you can just turn them off. 
Should I Turn Off My Instagram Live Comments as a Host? 
As we mentioned above, you can choose to turn them off depending on your concerns.  
Can I Customize the Comment Filtering Settings of My Instagram Live? 
Yes, you can customize the comment filtering settings of your Instagram live. You can add specific keywords and block a specific user's comments. Instagram allows you to customize your comment filtering settings.