Facebook has become essential for businesses, bloggers, and individuals to connect with their audiences. Getting more Facebook comments on your posts can have a significant impact on your online presence. That's why it's clear that getting comments have dozens of advantages. These include increasing engagement and social proof and providing valuable feedback on followers' preferences. Besides, comments can help build a community around your brand, leading to loyalty and trust.
However, despite the potential benefits, getting people to engage with your content and leave comments can be difficult. In this age of information overload, people are bombarded with endless content every day. This makes it hard to stand out from the crowd and grab their attention. Therefore, getting Facebook comments can be a challenging task from time to time. In this article, we will discuss 20 practical steps to increase your Facebook engagement. These tactics range from creating compelling content to using "This vs. That" questions and sharing fill-in-the-blank content. By implementing these strategies, you can improve your Facebook strategy and encourage more comments on your posts.
20 Effective Steps To Get More Facebook Comments
Facebook comments are one of the most effective ways of engagement, thanks to increasing an account's credibility. We listed 20 effective steps to help you get more Facebook comments.
Know Your Audience
First things first. You should start by understanding your audience to increase the number of comments. When you determine your audience's preferences, interests, and behavior, you can create content that attracts their attention.
Suppose that you sell fitness supplements. Knowing your audience lets you understand that many customers are interested in fitness and nutrition. With this knowledge, you can create Facebook posts relevant to their interests, such as sharing tips for healthy meal prepping or exercises to build muscle. You can also ask for their opinions on different products or flavors. At the end of the day, all these help you get more Facebook comments, likes, and shares.
Use Analytics to Measure Your Performance
Using analytics to measure your Facebook performance allows you to track the success of your posts. This also enables you to understand what type of content resonates best with your audience. Analyzing data such as post reach, engagement, and comments, you can identify patterns and trends that can shape your future posts. This information can allow you to create more effective posts that generate higher Facebook comments. Besides, Facebook Analytics provides when to post or which types of posts to prioritize. All these allow you to make data-driven decisions to optimize your Facebook strategy over time.
Ask Questions in Your Posts
Another effective way to attract your audience's attention is by asking questions. This can attract like-minded people who are interested in your content. Asking questions encourages interaction, such as through Facebook comments or other forms of engagement. For example, if you run a fitness blog, you could ask your audience, "What's your favorite workout routine?" This question encourages engagement and provides valuable insights into your audience's preferences.
Don't Forget Captions
Captions act as a guide for your followers, indicating the appropriate place to leave their comments. By including a caption, you can explain the purpose of the post and share your thoughts or feelings about the topic. So you can invite your audience to join the conversation by leaving Facebook comments. Without a caption, your audience may not fully understand the meaning or purpose of your content and may be less likely to engage with it.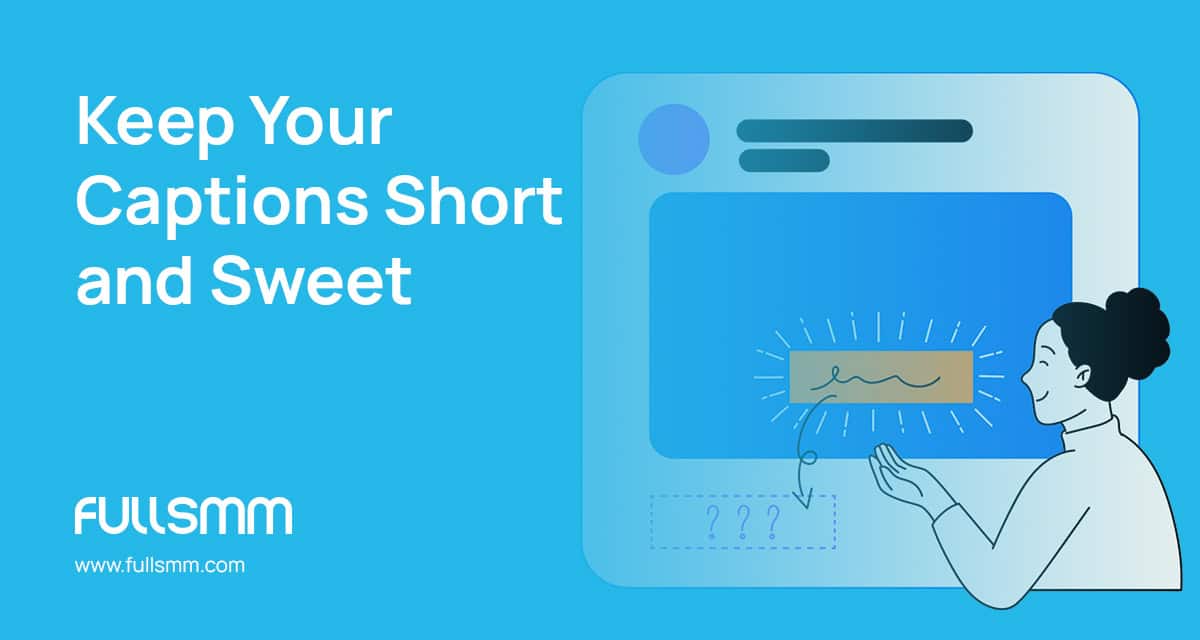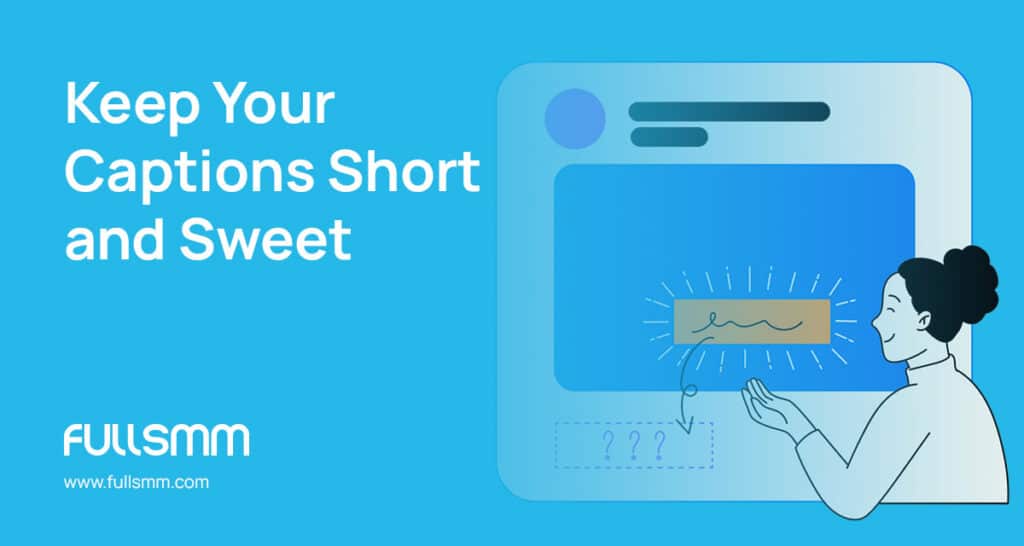 Keep Your Captions Short and Sweet
When you write long, rambling captions, you risk losing your audience's interest before they even reach the end of your post. Keeping your captions concise and to the point ensures that your message is easily digestible and engaging for your followers. Besides, remember that many people browse social media on their mobile devices with limited screen space. If your captions are too long, they may be cut off or require the user to click "read more" to see the full post, which can be a turn-off for some viewers. This can reduce the number of possible Facebook comments, shares, and likes you can get.
Share Visual Posts
Compared to plain text, visuals such as images and videos are more likely to attract the viewer's attention. So they tend to receive more comments and interaction. Visual content can convey a message more effectively than text alone. This is because using visuals in your Facebook posts is crucial as it breaks up long blocks of text. For example, sharing a photo or video of a product in action can better showcase its features and benefits than a written description.
Imagine you are a bakery owner and looking to improve your Facebook engagement. You could share an eye-catching image showcasing your newest batch of cupcakes with a unique and creative decoration. To further boost engagement, you can ask your audience questions like "Which design catches your eye the most?" or "What flavor of cupcake would you like to try next?" Doing this encourages your followers to participate by leaving a Facebook comment. This, in return, not only increases engagement but also helps to foster a sense of community.
Run Giveaways Or Contests
Providing opportunities to win rewards or free items entices people to participate and engage with your content. For instance, a beauty brand may run a contest where users are required to comment on their preferred product to win a range of their products. This approach helps increase the number of Facebook comments and shares on your post, create brand awareness, and attract new customers.
Share Fill-in-the-blank Content
By leaving a blank space in a sentence or question, you can pique your audience's interest and motivate them to share their own ideas. This is an effortless way for your audience to engage with your content and leave Facebook comments. Fill-in-the-blank content can be applied for various purposes, such as promoting a new product or service or getting feedback. Sharing fill-in-the-blank content can effectively enhance engagement and enhance your social media strategy.
Reply to Your Followers' Comments
Engaging with your followers by responding to their comments on your Facebook posts can encourage them to continue participating in the conversation. So you can increase the number of Facebook comments you receive on the platform. Besides, engaging in your Facebook posts is a great way to build relationships with your followers. So you can create a more interactive and engaging social media presence. Don't forget that you should take the time to reply to comments left by your followers on your posts. This shows that you are listening and caring about their thoughts and opinions.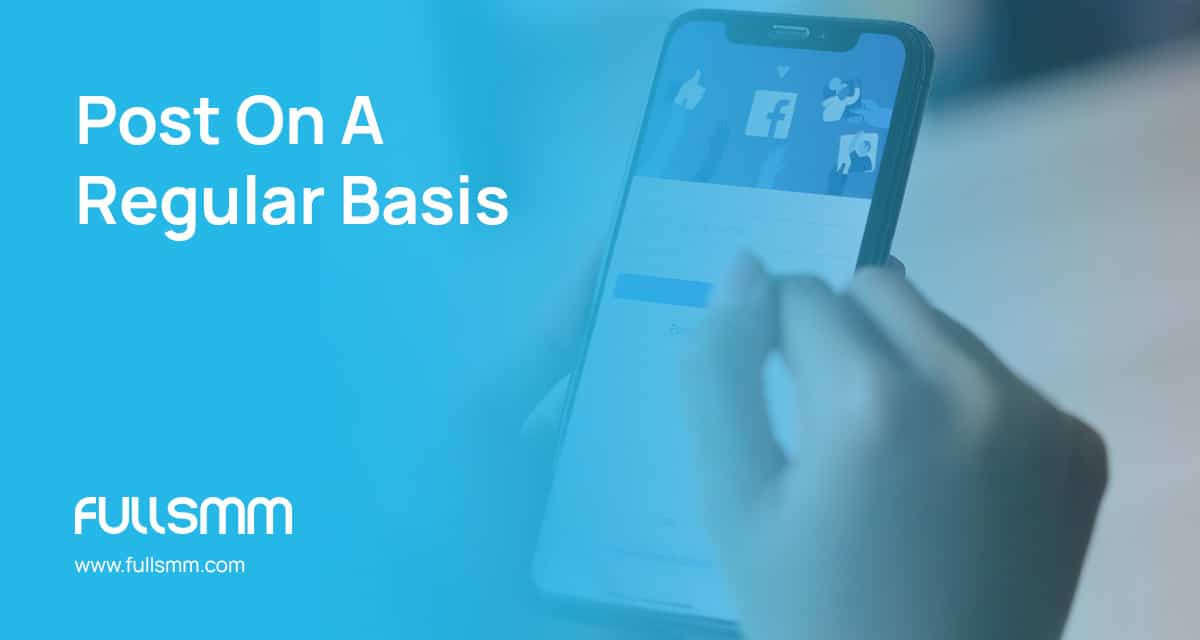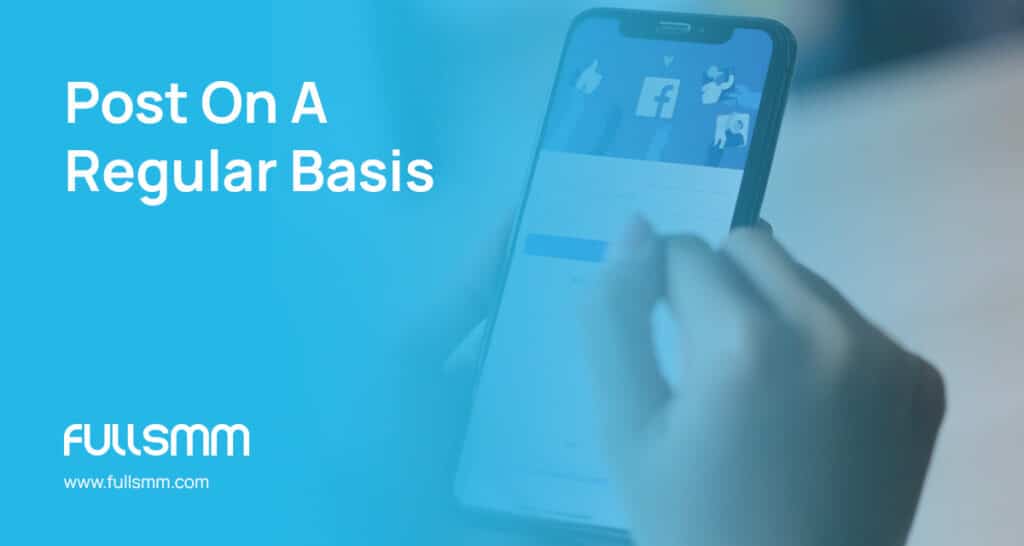 Post On A Regular Basis
Determining the optimal time to post on Facebook is crucial to maximizing audience engagement. Every brand has a specific time that works best for its audience. To determine the best time for your brand, you can run tests to identify when your viewers are most active online. Based on the data you collect, you can create a posting schedule to ensure your content gets maximum visibility and Facebook comments. If your audience is less active at certain times, avoid posting during those periods. It's important to understand that each industry has its own unique best posting time. Posting too frequently can also make your page look cluttered, which may discourage viewers from interacting with your content.
Engage with Latest Facebook Trends
Keeping yourself informed about the latest trends and using them in your content demonstrates to your audience that you are in tune with current events. As a result, it can create curiosity and generate more Facebook comments as people interact with your posts and share their perspectives. Moreover, when you join popular trends and hashtags, your content is more likely to be discovered by a larger audience, which could result in more followers and engagement over time.
Use Humor In Your Posts
Humor is a powerful tool that can make your posts more relatable, entertaining, and memorable. It can help you connect with your audience more personally and create a sense of community around your brand. When people laugh, they are more likely to feel positive emotions. As a result, they may be more inclined to leave a Facebook comment or share your post with others. Using humor in your posts not only makes them more entertaining but also helps to alleviate tension and barriers, especially when addressing sensitive or controversial topics. This approach can increase engagement and encourage your audience to join the conversation or share their opinions.
Ask for Opinions on Industry News to Boost Facebook Engagement
You can spark interest and get people talking by sharing relevant news articles or updates about your industry. Asking for their opinions not only shows that you value their thoughts but also creates a sense of community and encourages discussion. This can lead to more Facebook comments on your posts, increasing your visibility and reach on the platform. Besides, by staying up to date with industry news, you can position yourself as an authority in your field. So you can build credibility with your audience on the platform.
Try to Get Product or Service Feedback or Suggestions
As a handmade jewelry designer, you can post a photo of a new necklace design you created and ask your followers for feedback on the design. This includes what they like or don't like about it or if there are any improvements they would suggest. Or, as a restaurant owner, you can ask your followers to suggest new menu items or provide feedback on current dishes. By asking for feedback, you show your audience that you value their opinions and are committed to improving your offerings based on their input. All these help you get more Facebook comments, likes, and shares.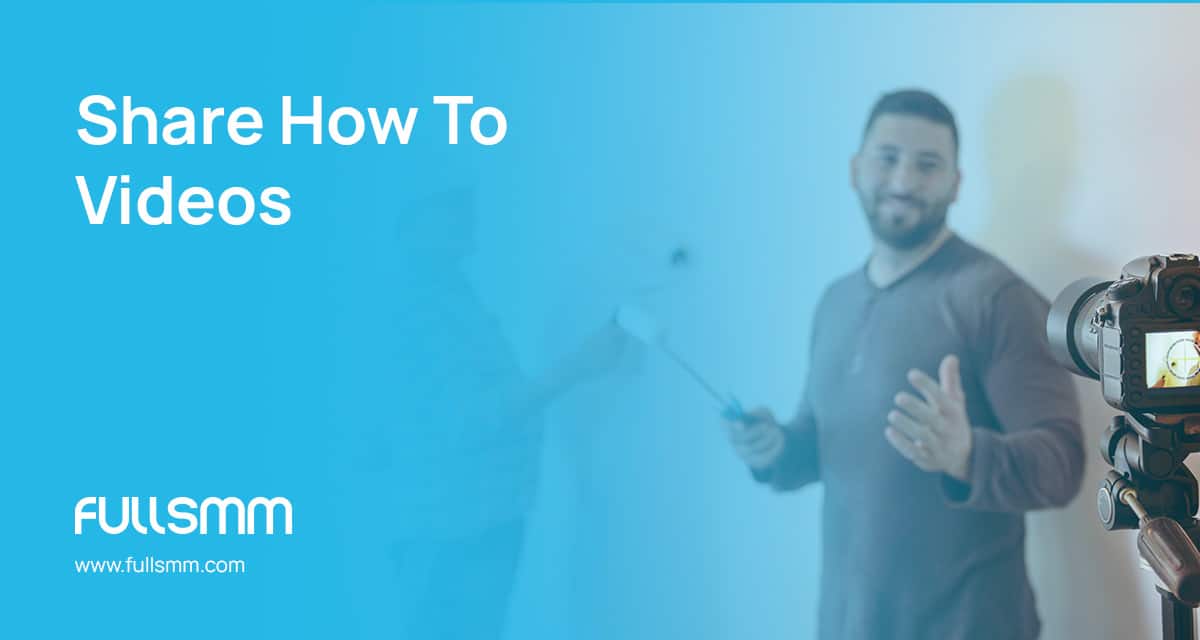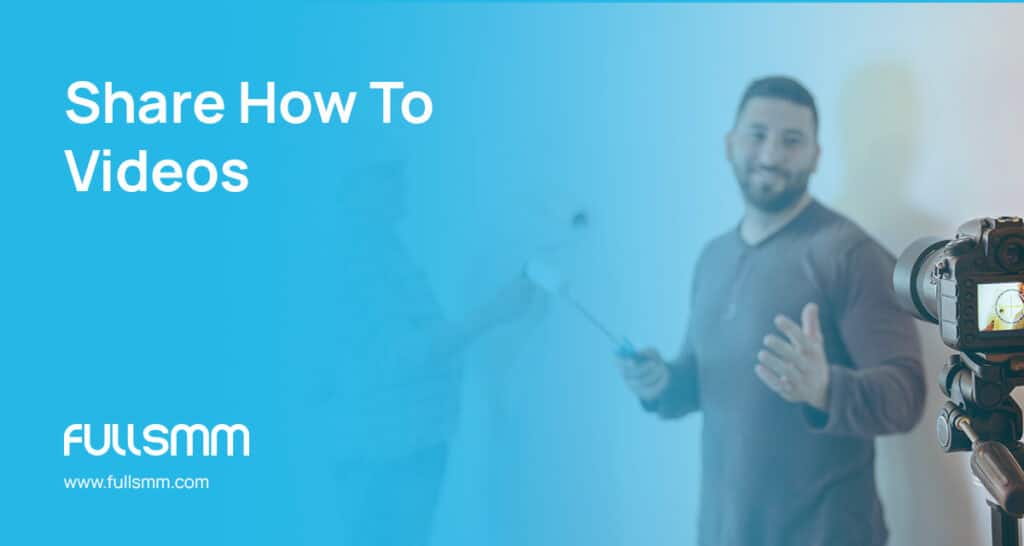 Share How To Videos
Facebook users are always looking for informative and helpful content, and "How To" videos are a perfect way to provide value to your audience. Suppose you have a business that sells home decoration items. You can create a video that shows how to decorate a room using your products. You can share the video on Facebook and ask your followers to share their own creative decoration ideas in the comments section. This can help you get more Facebook comments on your post by providing useful information and encouraging engagement.
Optimize Your Facebook Profile Information
Providing accurate profile information on your Facebook page is crucial for gaining the trust of your followers. Besides, it assists the Facebook algorithm in displaying your posts to your target audience, resulting in more engagement. Suppose that you are an owner of a small bakery. To optimize your Facebook profile, you should add your location, phone number, and a description of your bakery and its specialties. All these help local customers find you easily and increase their chances of getting more Facebook comments on your posts.
Encourage Your Audience to Write Captions for Your Posts
Sharing an image and asking your audience to write a caption is an interactive way to get your followers involved in your strategy. Suppose you own a pet store and want to introduce a new range of dog toys to your customers. You could post an adorable picture of a dog playing with one of the toys and ask your followers to come up with a witty caption. This will not only help promote your product but also encourage your audience to participate in the conversation.
Ask "This vs. That" Questions
One way to increase Facebook comments is by using a question where your followers must choose between two options. For example, you can ask questions like "Coffee or tea?" or "Beach or mountains?". This type of question tends to get more engagement because people enjoy sharing their preferences and opinions. However, be careful not to ask questions that might create a negative or controversial debate. Focus on fun and light-hearted questions to encourage friendly interaction among your followers.
Share Tips
Sharing tips is a perfect way to increase your Facebook comments because users love learning new things and engaging with helpful content. For instance, if you sell kitchen appliances, you could share tips on how to cook healthy and easy meals using your products. By doing so, your followers will likely share their tips and experiences in the comments section, which helps increase engagement and create a sense of community around your brand. Another example is a beauty blogger sharing makeup tips or tricks that can initiate a conversation among their followers. All these help you boost your comments, shares, and likes on the platform.
Maintain a Clean and Positive Comment Section
Keeping your Facebook comment section clean of spam and negativity is essential. Having spam comments on your posts can harm your post's credibility, which in turn affects your trust and authority. To avoid this, it's best to delete any unwanted comments. By doing this, you can make it easier for your audience to engage with the main idea of your post and encourage more genuine comments. Some ways to manage spam comments include using the Auto-Hide Comment feature or deleting spam from bots and users.
Final Thoughts on Getting More Comments on Facebook
Throughout our discussion, we covered a range of approaches and methods for boosting Facebook comments. You can optimize your profile information, share your posts at optimal times, use images and videos, and ask engaging questions. You can achieve greater success on Facebook by trying these tips and testing different methods until you find the right strategy for your profile. Using these techniques can help you create a winning formula and increase engagement with your audience.
Related article; How to Get More Comments on Twitter
FAQs About Getting More Comments on Facebook
What kinds of Facebook posts are more likely to generate comments from the audience?
A few types of posts allow you to generate more Facebook comments. Such content includes Open-ended or "This vs. That" questions, humorous content, or how-to videos.
Is it essential to know my target audience to increase comments on Facebook?
Yes, definitely. Knowing your followers play a vital role in increasing the number of comments you receive. When you understand your followers' interests and preferences, you can easily create content that attracts the audience's attention. Besides, this allows you to build stronger relationships with them. 
What types of questions can I ask to get more Facebook comments?
Actually, you can ask dozens of question types to encourage more comments on the platform. These include open-ended, fill-in-the-blank, "yes or no," or This vs. That" questions.
I haven't received any comments for a long time. What's wrong?
There could be various reasons why you haven't received any comments on your Facebook posts for a long time. It's possible that the content you're sharing is not relevant or interesting to your audience. Or, you may not be posting during peak hours when your followers are most active on the platform. Besides, inconsistent posting can also affect engagement levels.
What is the ideal number of comments on a Facebook post?
Unfortunately, we can't give a specific number of comments you should aim for. The number of comments varies depending on several factors, including the type of content you post or the number of followers.