How to Get More Likes on TikTok
March 30, 2023

How to Get More Followers on Twitter
April 3, 2023
As social media continues to dominate our daily lives, Twitter has become a go-to platform for individuals, businesses, and organizations to share their thoughts and ideas. One of the critical measures of success on Twitter is getting more likes on your tweets. With more Twitter likes, your tweets gain greater visibility and are more likely to attract new followers. However, getting those coveted likes can be a challenge. That's why in this guide, we will provide you with 15 steps to help you increase your likes on Twitter and boost your online presence. Following these steps can improve your engagement, build your brand, and connect with a wider audience. If you're ready, let's start with the initial step.
15 Steps to Get More Twitter Likes
Get to Know your Target Audience
To achieve success on Twitter, it's crucial to understand your audience. This entails comprehending who they are, what they're passionate about, and what their requirements are. This understanding allows you to personalize your content and message to resonate more closely with your intended audience. This, in return, results in a larger following and increased reach on the platform. You can craft content that resonates more effectively with them by attaining a deeper knowledge of your audience's interests and requirements. So you can boost the likelihood of your tweets getting Twitter likes and shares.
Post At The Right Time
To increase the visibility and likelihood of your tweets getting liked, consider tweeting during your Twitter followers' peak activity times. This approach can be especially effective when combined with scheduling your tweets in advance. To determine the optimal times to post on Twitter, you can use Twitter analytics tools or platforms to gain insight into your audience's behavior and engagement patterns.
Optimize Your Twitter Profile
Optimizing your Twitter profile can be a game-changer when it comes to attracting more Twitter likes on the platform. The first step is to select a high-quality profile picture that best represents you or your brand. Ensure the image is clear, visually appealing, and professionally taken, as it will be displayed at a small size on your profile.
Craft a bio that accurately describes you and what you do. Use keywords and hashtags relevant to your industry or interests to make your profile more discoverable in searches. Additionally, consider incorporating emojis or other visual elements to make your bio more engaging and visually appealing.
Find a Specific Niche
Focusing on a specific niche can be incredibly advantageous when it comes to attracting more Twitter likes. When you specialize in a particular topic, you're more likely to attract individuals who are genuinely interested in what you have to say. As a result, your audience will be more engaged with your content, which can lead to more likes and interactions on your tweets.
For instance, you consistently share entertaining or informative tweets about a specific industry or interest. In that case, your followers will likely be passionate about that topic. This helps establish a devoted following that is more likely to engage with your tweets and share them with others. At the end of the day, you'll be able to easily get more likes.
Follow Trending Topics
Staying current with the latest discussions and trends can enable you to create timely and relevant content that resonates with your followers. This, in return, leads to increased Twitter likes on your tweets. To incorporate trending topics into your Twitter strategy, consider using the platform's "Popular" feature to identify subjects that are presently popular and relevant to your interests. You can craft tweets that delve into these subjects and use pertinent keywords to make your tweets more visible.
To stand out and improve your chances of receiving likes on your tweets, providing value to the conversation and offering unique insights on the topic is essential. Finally, tweeting about current and popular themes can significantly enhance your Twitter profile and attract more Twitter likes.
Stay Active
Interacting with users is an effective way to gain more likes and get noticed. Tweet frequently, reply to users who have reached out to you for help or support, like and share other people's posts, and leave comments on tweets. You can tag other users when appropriate and participate in Twitter chats to connect with like-minded individuals in real-time. You can expand your reach and attract more likes by engaging with your followers and the Twitter community.
Include Relevant Hashtags
Incorporating relevant hashtags into your tweets can have a great impact on getting more Twitter likes. Including hashtags relevant to your content and audience can make it easier for people to discover your tweets. So you can easily increase the chances of receiving more likes.
To use hashtags effectively, selecting hashtags that are closely aligned with your content and industry is essential. Using niche-specific hashtags can be particularly helpful, as they're more likely to reach the right people interested in your content. However, be careful to use hashtags sparingly, as this can make your tweets look spammy and deter people from liking or engaging with them.
Interact With Your Followers
By actively connecting with your followers, you can form meaningful relationships and cultivate a loyal community around your brand. Whether responding to comments, retweeting or liking your followers' content, or engaging in Twitter chats, you can expand your reach on the platform. Doing so can enhance your brand's reputation, improve its recognition, and draw more Twitter likes to your account
Make Your Tweets Public
Making your tweets public is essential if you want to get more likes because it allows your content to be discovered by a larger audience. When your tweets are public, anyone can find and interact with your content, even if they are not following you. By setting your tweets to be public, you can expand their reach and increase the chances of receiving more Twitter likes. When your tweets are public, they can be viewed by a wider audience, leading to more engagement opportunities. Furthermore, search engines can crawl public tweets, making them more easily searchable and accessible to a broader range of users.
Follow Other Accounts
Following other users can be very effective in increasing the number of Twitter likes. By following back users who frequently engage with your tweets and give you likes, you can establish a connection with them and tap into their own followers. However, it's essential to be selective in choosing which users to follow back based on their engagement with your content. By taking advantage of this communication on Twitter, you can broaden your audience and expand your follower count.
Share Your Tweets on Other Social Media Networks
Sharing your tweets on other social media networks like Instagram can help you reach more people who might be interested in your content, even if they don't follow you on Twitter. The more followers you get, the more Twitter likes you get on the platform.
To make the most of cross-promotion, adjusting your message to fit each platform's audience and posting rules is essential. You may need to change your tweet's length or format to match Instagram's character limit. Or, you may need to add hashtags to increase your tweet's visibility on Facebook.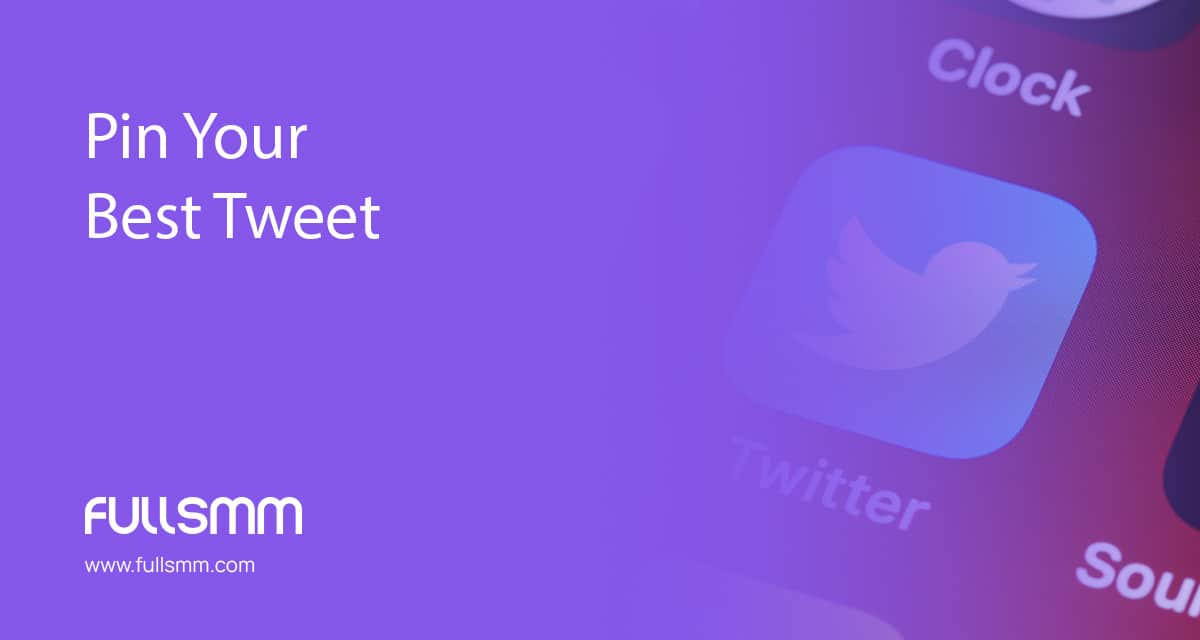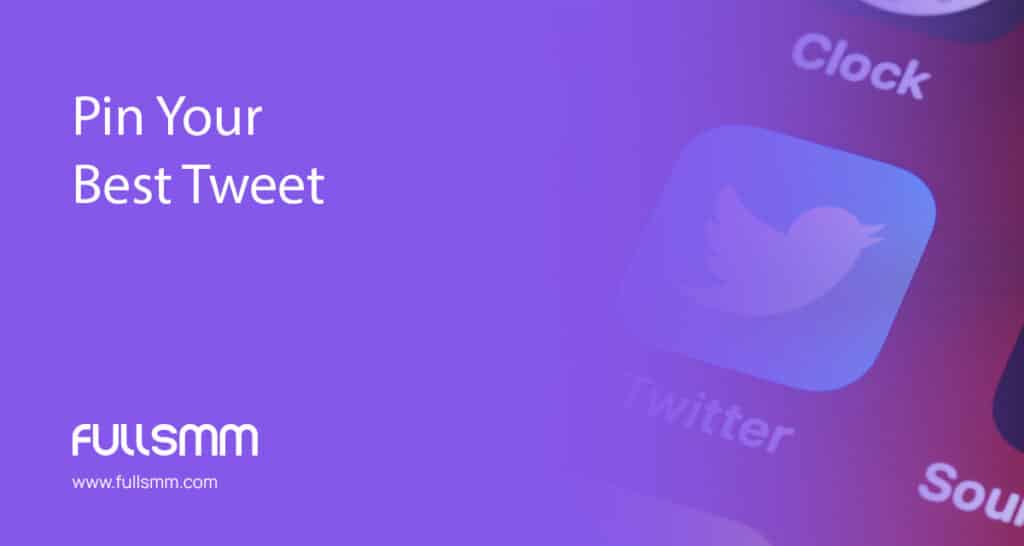 Pin Your Best Tweet
To make a positive first impression on Twitter, showcasing your best content is essential. One effective way to do this is by pinning your top tweet to your profile. This highlights your most valuable content and ensures that anyone visiting your profile will see it first. By providing helpful tips to your followers, you can establish yourself as an authority in your niche and attract more followers. As you gain more followers on the platform, you will likely receive more Twitter likes on your content. Besides, adding a link to your pinned Tweet can drive more traffic to your website or blog.
Analyze Your Results and Adapt Your Tweets
Analyzing Twitter's and third-party analytics tools can provide valuable insights into your audience's preferences. You can use this data to create more appealing content and cater to your target audience's interests. Doing so increases your chances of receiving more Twitter likes on your content. It's essential to take the time to understand what types of content your followers appreciate and dislike to ensure your social media strategy is effective.
Don't Be Spammy
If you want to increase your Twitter likes without spending money, it's essential to avoid spamming your posts. Spam on Twitter can include constantly tweeting links without any other content, posting duplicate tweets, and creating fake accounts for fake interactions. Such behavior can violate Twitter rules and lead to account suspension. Instead, focus on creating authentic content that adds value to your followers. This will help your brand appear more credible and attract genuine engagement, resulting in more likes.
Tag Popular Users
Mentioning popular Twitter users in your tweets can increase your chances of getting more Twitter likes and followers. It shows that you are connected to respected users in your community, which can help build trust with your audience. Besides, if the popular user likes, comments, or retweets your post, their followers may also see your profile and follow you. This is a great strategy for quickly expanding your reach and gaining more likes on Twitter.
Final Thoughts
By implementing the 15 strategies discussed in this article, you can effectively increase your chances of acquiring more likes. Every step is crucial in establishing a strong Twitter presence, from creating compelling content to optimizing your profile and engaging with your followers. However, it is essential to remember that gaining followers on Twitter takes time and requires consistent effort. By continually experimenting and refining your approach, you will gradually see your likes grow, and your presence on the platform strengthens. All these will help you increase the number of Twitter likes you receive.
Related articles:
FAQs About Getting More Likes on Twitter
Does the length of a tweet impact the number of likes it receives?
We all know that Twitter has a character limit of 280 characters. However, shorter tweets receive more likes, comments, and engagement than longer ones. This is because Twitter has a fast-paced environment, so shorter tweets are easier to read and share.
How can I make my tweets stand out to get more Twitter likes?
There are different ways to achieve this. You can use eye-catching videos or images, add humor to your tweets, or share interesting information. You can also use relevant and popular hashtags and post at optimal times.
Should I post at specific times to get more likes on Twitter?
Yes, posting your tweets at specific times increases your chances of getting more likes. Posting your tweets when your target audience is most active on Twitter can increase the visibility of your posts to a larger number of people.
How can I engage with my followers to increase my likes on Twitter?
To increase your Twitter likes, engage with your followers by asking open-ended questions and encouraging them to share their thoughts. This helps you understand their interests and preferences to inform your content strategy. Responding to your followers' tweets and mentions also shows your activity on the platform and responsiveness to their feedback. All these lead to potential sharing and more likes.
How can I track my likes and engagement on Twitter?
To track your likes and analyze your success, you can use Twitter Analytics. The tool provides information about your likes, impressions, and engagement rates. You can also see which tweets perform best and when your Twitter followers are most active.

Hi I'm Eira Harring. As an English language and literature graduate, I have been a content writer for a long time. Afterward, while writing content for the digital marketing, my interest in this sector and social media issues increased. I have been writing content on social media topics for about 5 years. It is a pleasure to share my knowledge in this field through FullSMM.com by following current trends and news.