YouTube platform is known as a social media application where competition is increasing day by day. If you are a content producer on YouTube and you are making various optimizations to make your content stand out, the thumbnail is very important for you. Video thumbnails are known as images that YouTube users will click to watch your video while searching for video content. That's why creating a thumbnail to represent your content plays an important role in watching your video. YouTube users choose content that is of interest to them and worth watching from among many video content. While doing this, users give importance to the thumbnail. You can start learning how to create a thumbnail by exploring the content of the article.
Why is YouTube Thumbnail Important?
The importance of using thumbnails for your YouTube content is known as making it easy for viewers to see what they want to see. By creating an engaging and relevant thumbnail, you allow users to have an impression and overview of your video. Choosing a high-quality thumbnail will make it easier for your video content to stand out.
Thanks to YouTube thumbnails, you can effectively highlight your video content and present it to the audience.
Thumbnail selection is an effective way to let viewers choose your video content from among many video content.
If you have produced content on a subject where competition is high, you can reveal the thumbnail difference to make your channel stand out.
This article may interest you: How to Get More Views on YouTube?
Things You Can Choose to Optimize Thumbnail
YouTube thumbnail is a factor that will make your video content interesting, so you should take care to create it most accurately. To achieve this, you will need to make use of various criteria. Here are the criteria that stand out:
You must use contrast correctly and effectively. While using plenty of contrast, you should not take the photo away from naturalness.
Take care to determine a layout for your video content on your YouTube channel. If you provide a consistent thumbnail layout to your video channel, you will attract users who visit your channel.
Adding graphics and choosing the right color for the thumbnail is also an effective criterion. You can use graphics for your thumbnail to highlight tips that will reflect your video content. At the same time, taking advantage of popular color choices for the thumbnail also helps increase your visibility on the platform.
By choosing to use short texts in the thumbnail of your videos, you can reflect the subject of your video content to the user who focuses on the thumbnail first. Thus, it is possible to watch your video directly without reading the title of your video content.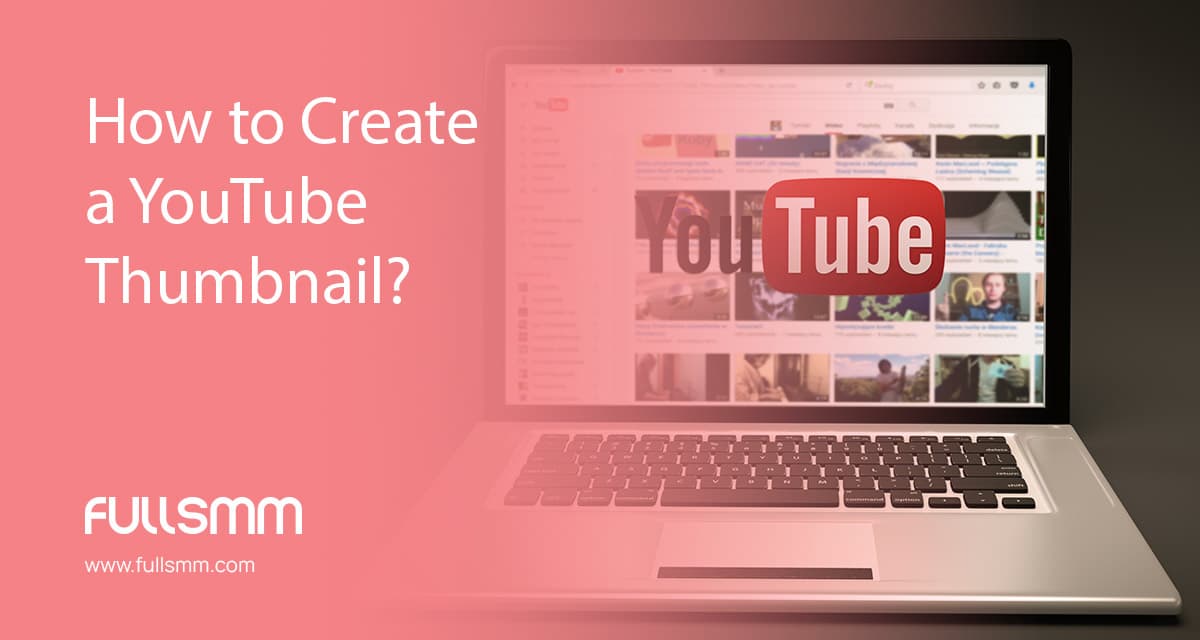 How to Create a YouTube Thumbnail?
You can follow these steps to create your thumbnail on YouTube:
There are many free and paid image creation tools for you to create thumbnails on YouTube. By choosing one of these tools, you start your work to create your designs creatively.
You need to add a photo of the vehicle you will use. In this way, you will see many templates. By using these templates, you can determine the most suitable one for you and integrate it with your photo.
You can make adjustments such as text additions, background, and color contrast, which will be provided for your thumbnail. In this way, you will have completed your thumbnail.
You can download the thumbnail you have completed to your computer in HD quality and with the recommended YouTube resolution, thanks to the tool you use.
In this way, your YouTube video thumbnail will be ready with the online tool. You can start using it for your video content. If you pay attention that the thumbnails you create for your video content are original and compatible with each other, it will be possible to achieve harmony in your channel.
Conclusion
YouTube thumbnail has an important place for your video content to stand out and for your recognition. You should take care to create a quality, original, and professional thumbnail to highlight your video content on this platform where there is a lot of competition. You can attract users who visit your channel by ensuring thumbnail harmony between the videos on your YouTube channel. Give importance to the thumbnail selection to increase the success of your channel and the number of views of your videos.
Related article; What Are YouTube Cards? How to Use YouTube Cards in Your Videos
Frequently Asked Questions About YouTube Thumbnail
What is the Importance of YouTube Thumbnails?
A YouTube thumbnail is an image that provides users with a preview of your video content. Users pay attention to thumbnails of video content when searching for video content. Therefore, if the thumbnail is interesting and descriptive, users will be more likely to prefer your video.
What Are the Preferred Online Tools for Creating YouTube Thumbnails?
You can also use online tools such as Adobe Photoshop, Canva, and Pixlr to create thumbnails on YouTube. These tools have many options for you to create content that conforms to YouTube's recommended sizes.
What to Consider When Creating a YouTube Thumbnail?
When creating a thumbnail, you should make sure that your images are of high quality and attractive. For your video content, you should highlight your title in your image and highlight your text as well. It is also important to choose original designs that will reflect your brand and the style of your video.