If you are a content producer on the YouTube platform and you aim to increase your income with your content, affiliate marketing will be very reasonable for you. Affiliate on the YouTube platform is an increasingly popular online business model. By leaving a link for the products and services you use in your content in the description section of your content, you can enable the users who follow you to benefit from those products and services. Thanks to the affiliate marketing you have made, you will have the opportunity to increase your income by earning commissions as users benefit from those products and services. That's why you can contact many brands and create sales partnerships and create various concepts for your video content. More details on this subject are waiting for you in the rest of the article.
Explore Different Concept Contents While Affiliating on YouTube
If you have affiliate marketing while producing content on YouTube, it should be your priority to create content that will appeal to users. For this reason, if you prefer concepts that your viewers will watch without getting bored on YouTube, you can both highlight your affiliate marketing and promote your channel.
If your affiliate on YouTube is about cosmetic products, many users usually watch makeup videos a lot. For this reason, you can find a makeup concept and shoot a video where you can use your products.
When you have a sales partnership for technological tools, a concept you can choose is unboxing and promotional videos. Especially the new technological devices are curious to many people. The videos in which you will highlight the features of the devices will attract the attention of the viewers.
You can also create promotional videos of trending products. People prefer to listen to the good and bad reviews of the products they will buy. For this reason, you can create successful video content by interpreting the products that you are affiliate marketing partners with.
This article may interest you: How to Get More Views on YouTube?
Pros and Cons of YouTube Affiliate
While many positive things await you when affiliate marketing on YouTube, there will also be some challenges. These positive and negative aspects are:
You can start this online business quite easily when affiliate marketing on YouTube. Thanks to the sales partnerships you will make, you can expand your channel and reach your target audiences. Since there is a wide range of products for you to earn commissions, you will be able to increase your income with these affiliates.
In addition to the positive aspects, affiliates have an impact on the time you will devote to your video content. It will take time to create video concepts so that the products you partner with will stand out. At the same time, when you submit your videos for approval, the approval period for these videos may be longer than your other content.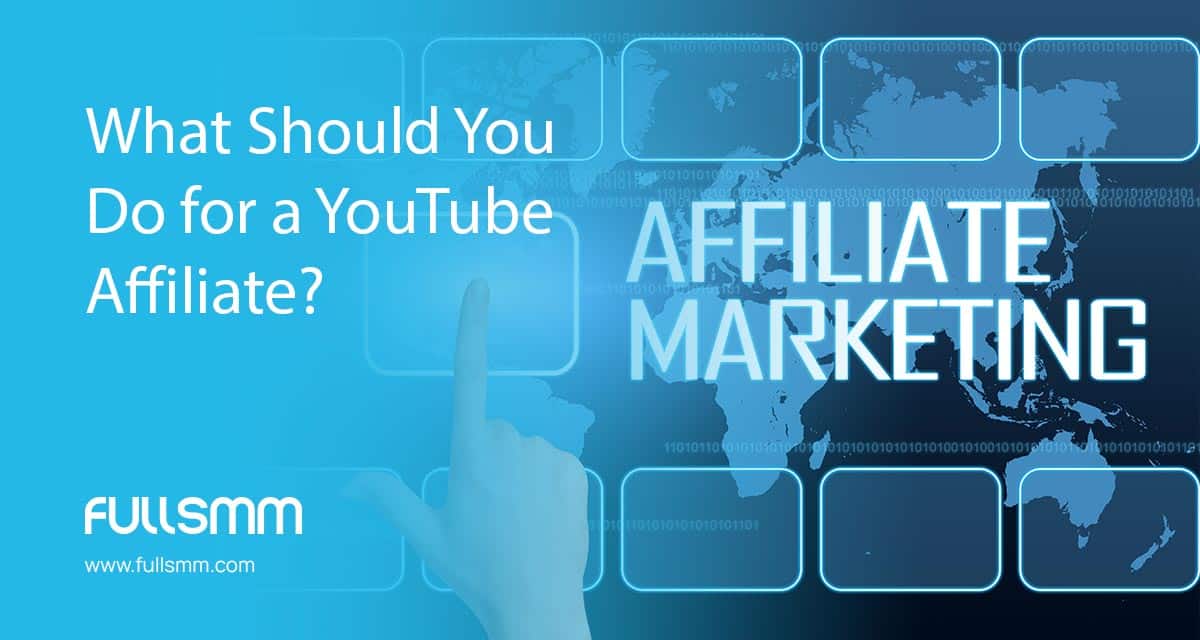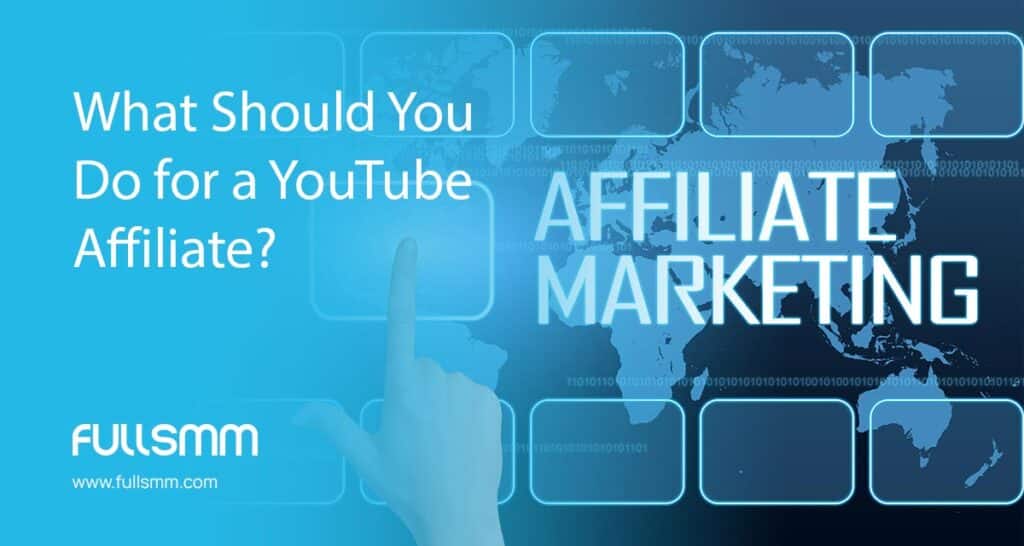 What Should You Do for a YouTube Affiliate?
If you want to make affiliate marketing on YouTube, you must first register for the affiliate program with brands. Some brands may expect a certain number of followers from you. But it's usually possible for anyone to become an affiliate on YouTube. After you know your target audience well, you can increase your income from this business by choosing affiliate marketing for the right products. You can follow these steps to get this job done:
You should be familiar with affiliates by reviewing YouTube's content guidelines.
Identify the products and services that you will partner with by learning detailed information in terms of products and services, along with the guidelines of the Federal Trade Commission.
Brands often have affiliate marketing programs in place. By examining these programs, you can choose the appropriate ones and sign up.
By creating video content concepts for your affiliates that you have determined and agreed upon, highlight the products and services in your video interestingly. Also, share the products and services as a link in the description of your video content.
By participating in the YouTube Partner Program, you will discover a way to increase your earnings along with your video income.
Conclusion
YouTube affiliate marketing is a supplemental income method for you to easily earn money alongside your video content. You can partner with various brands by choosing YouTube affiliate programs to gain more recognition. Thanks to these partnerships, you can reach your targeted audiences and direct them to your channel, and at the same time, it is possible to increase your earnings thanks to the links and promotional codes you provide to many users.
Related article; How to Come Up with Unique and Engaging Video Ideas for Your Youtube Channel?
Frequently Asked Questions About YouTube Affiliate
What is YouTube Affiliate and What Does It Do?
You can earn money by affiliate marketing to promote products and services using your YouTube channel. Generally, influencers and popular YouTube channels earn commissions by choosing this income model.
How to Become an Affiliate on YouTube?
To become an affiliate on YouTube, you must sign up for affiliate programs and your applications must be approved. In this way, you can make a partnership by adding promotional links to the description section of your video content.
How to Make Money From YouTube Affiliates?
To monetize YouTube affiliate marketing, you must create content that is interesting to your audience and add a link or promotional code to the description. In this way, you will earn a commission if viewers use your link and promotional code to benefit from products and services.