In today's article, we're going to explore a topic that is quite remarkable for companies and entrepreneurs. Why targeted advertising is important, in which areas it can be used, and what to pay attention to while doing this will be some of the other remarkable topics of our article. If you want to learn simple but effective things about targeted advertising, hold tight because this exciting post will teach you a lot.
What is Targeted Advertising?
As the name suggests, targeted advertising is a predetermined target audience. The advertising budget of every company and organization is limited, and it can never be unlimited. This is where targeted advertising comes into play. Spending energy and effort on people who will never buy your product or service is probably a big mistake, but instead, you need to reach the right people through the right channels. In this way, you can show your products and services to your target audience and market them easily. That is the basics of targeted advertising, but now it's time to learn the details easily, which have been written below.
The Benefits of Targeted Advertising
Targeted advertising offers numerous benefits to companies and entrepreneurs. Now let's take a closer look at what these benefits are:
Enhanced Relevance
Since you will address the right people, you will not provide an irrelevant service in an irrelevant place, so you will not have any difficulties in finding customers and your company will not spend effort in vain.
We know how lazy people are these days, and selling products or providing services to the right people will greatly increase the value of your company.
Increase in brand awareness
All brands will want to be a brand that is known and easily remembered by their target audience. A brand that does not appeal to its customer group, like our policy before, will never be successful. At this point, the importance of targeted advertising is revealed once again. Nowadays, it is a common situation that recognition and popularity in society come before goods or services. As a result, targeted advertising increases the recognition of the brand among the right people.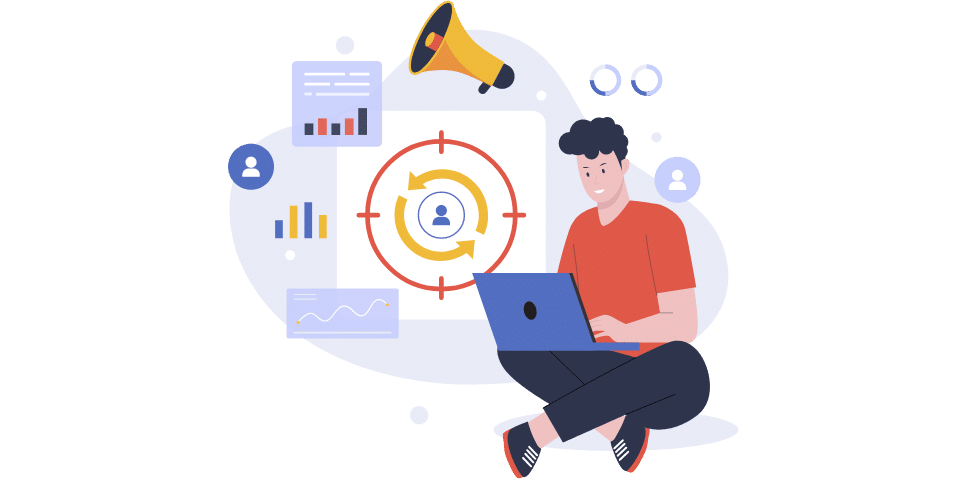 Effective Strategies for Successful Targeted Advertising
We talked about the benefits of targeted ads for the brands above. Now it's time for administrative recommendations on how to implement these advertising strategies:
Audience Research
What people need due to their geography or what service or material they need to buy due to their cultural structures are important parameters. You should also be aware of what product or service you are offering because the age group and occupation of the customers are important.
Use and Process Big Data
Nowadays, people indirectly sell their data to other companies to use many different applications for free; this is perhaps the most important parameter for targeted advertising strategies. Now people are always online, and buying this data from relevant companies is vital, but do not forget that you should also strictly know the legal procedures for processing people's data and act accordingly.
Personalize Your Messaging
Choose a slogan that will integrate with your brand and become an indispensable part of you. Think carefully about what slogan customers might want to hear; the slogan you choose should never be boring or irritating; otherwise, it can do great damage to your advertising strategy.
Choose the Right Advertising Channels
Choose the right platform where you will advertise according to the age, occupation, gender, and location information of the customers; for example, older people watch television more often than younger people or internet use is more common among young and middle-aged people.
Remember that you should evaluate and monitor these pieces of information very carefully when doing targeted advertising; otherwise, these strategic advertisements will never reach their goal.
Related article; What is Facebook ADS? How does it work?
Frequently Asked Questions about Targeted Advertising
How can I find the target customers most effectively when doing target advertising? 
If you are appealing to young or middle-aged people, Instagram is perfect for this, but if you are appealing to an elderly community, of course, I can recommend the Facebook site to you. But you should know that both companies offer advertisement customization and service within themselves. 
Does target advertising harm reach other people? 
No, on the contrary, very big social media companies that you can advertise tell you that you should advertise to customized and suitable people and they guide you in this regard. 
Can target advertising benefit small businesses? 
Yes, it is especially appealing to you because your budget is limited. 
How can target advertising increase customer loyalty? 
As you address the right people, your reputation will increase, and they will never forget you. Of course, your service quality is also a very important factor.