Instagram has become a crucial marketing tool for both brands and influencers. It is hardly surprising that businesses are taking advantage of the platform to boost engagement, followers, and brand exposure given that it has over a billion active users. You will easily achieve these objectives by learning from this step-by-step guide about how to run a successful Instagram giveaway.
A giveaway may increase your audience and engagement while also bringing in new clients and enhancing your online visibility. However, running a successful Instagram giveaway requires careful planning and execution. From setting objectives and selecting prizes to promote your giveaway and measuring your success, we've got you covered. So, let's dive in and learn how to run a successful Instagram giveaway.
Step 1: Set Specific Goals
Setting goals is the first step in running a successful Instagram giveaway. What do you hope this giveaway will help you accomplish? Do you want to market a new good or service, gain more website visitors, enhance engagement, or grow your following?
You may design an Instagram giveaway that is in line with your overall marketing objectives and achieves the necessary results by clearly defining your aims.
Step 2: Pick a Prize
Pick a prize that will wow your audience and motivate them to take part in your contest at the following stage. Your reward should be something that people would be thrilled to win and be relevant to your business and audience.
To give a larger reward and reach a larger audience, think about collaborating with another company or influencer. Additionally, this might assist you in developing connections and working together with other specialized firms.
Step 3: Select the Rules
After selecting your giveaway prize, you must decide on the regulations. Your rules must be unambiguous, simple to comprehend, and consistent with your objectives.
Will everyone be eligible for your giveaway, or just those that follow your account? Will participants be required to share your post on their stories or tag their friends in it? Verify that your rules are simple to follow and don't obstruct participation with needless restrictions.
Step 4: Create a Strong Instagram Post
The success of your Instagram giveaway will be determined by your Instagram post, which is the centerpiece of your offer. Make sure your content is appealing to the eye, catches the reader's attention, and supports your goals.
Use high-quality photos or videos, and write a brief text that describes the giveaway's terms and the gift you are giving away. Utilize relevant hashtags like "giveaway", "Instagram giveaway", and "giveaway Instagram post" to boost visibility and connect with more people.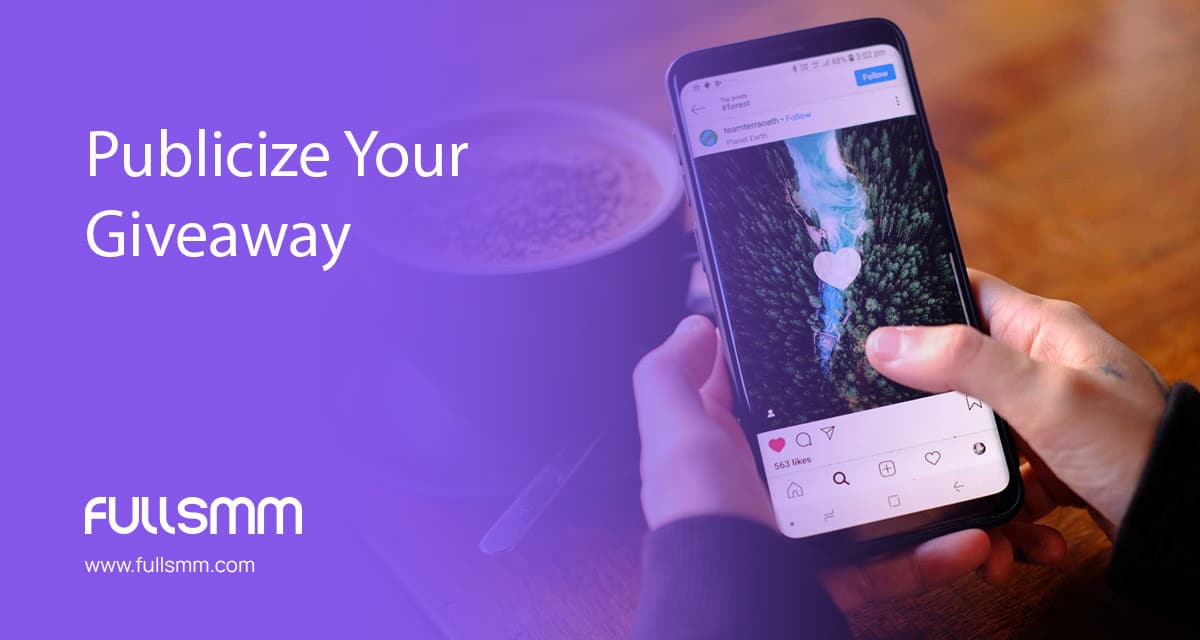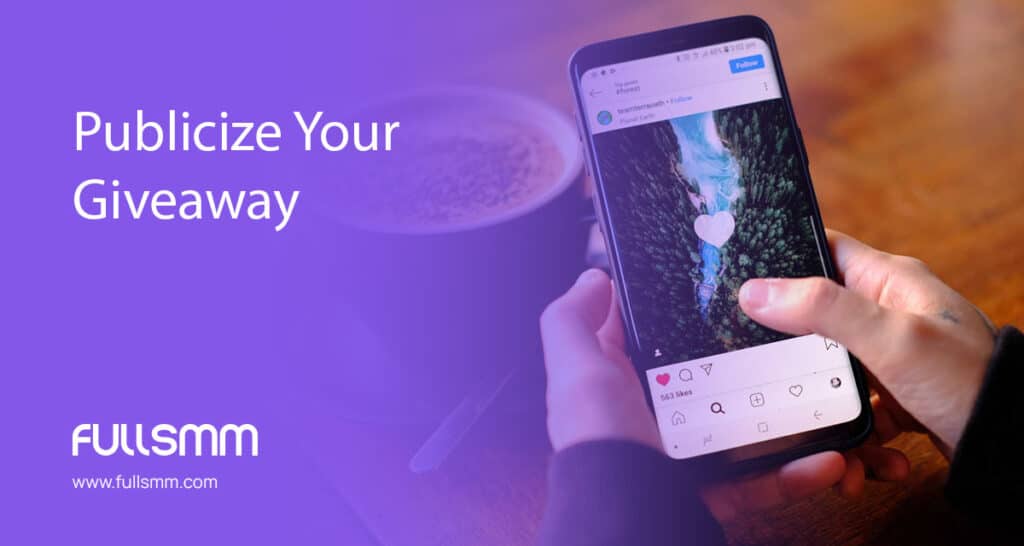 Step 5: Publicize Your Giveaway
It's time to advertise your giveaway on all of your social media channels, your email newsletter, and your website after you've created your Instagram post. By tagging their friends and sharing your post on their stories, you may get your followers more involved.
This article may interest you: How to Get More Followers on Instagram?
Run Instagram advertisements to expand your audience and increase your visibility. Furthermore, you may utilize influence marketing to connect with other influencers in your niche and expand your audience.
Step 6: Pick a Winner and Follow Up
Now, select a winner when your giveaway is ended and announce it on your Instagram account. Depending on your contest's terms, you can pick a winner or utilize a random number generator.
Once a winner has been selected, give them a direct message to follow up and get their address so you can deliver them their gift. To keep people interested in and connected to your company, be sure to thank all of the participants and think about providing a coupon for a discount or other incentive to those who placed second.
Conclusion
In this article, we have discussed how to run a successful Instagram giveaway step-by-step. Careful preparation, specific goals, and execution are necessary for running a successful Instagram giveaway. You may successfully host an Instagram giveaway that supports your marketing goals and advances your objectives by adhering to these six steps.
Related article; How to Use Instagram to Drive Website Traffic?
FAQs for How to Run a Successful Instagram Giveaway: A Step-by-Step Guide
When should I run my Instagram giveaway?
To give participants enough time to join, choose a period when your audience is most active on Instagram and think about holding the offer for at least a week. Run giveaways away from important holidays or events where consumers can be distracted.
Do you need to follow any legal requirements to run an Instagram giveaway?
A giveaway must include terms and conditions, disclose the prize's value and the number of winners, and abide by local laws as well as Instagram's terms of service to be legal. To make sure your giveaway complies with the law, think about seeking legal advice.
How do I select the winner?
A winner may be chosen in a variety of methods, including at random from among participants who have followed all of the rules, using a random number generator, choosing a winner based on creativity or involvement, or both. Make sure to publicly declare the winner and contact them personally so they can receive their award.